As a Chinese investor, the most exciting thing this week is that China's A shares have finally lifted their backbone. The U.S. Dow Jones Index has been falling for 7 weeks in a row, and this week it hit a new low for more than a year. I don't know if it was affected by the Chinese A-share market to stop the decline on Friday, and it still fell by more than 2% after the week's close. .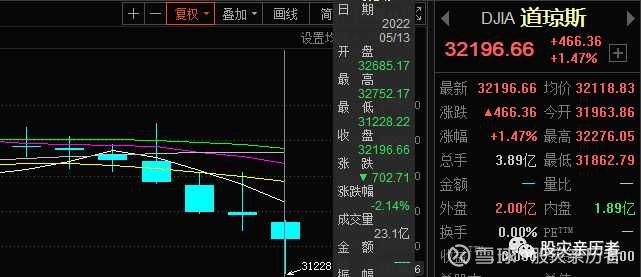 And the CSI 300 Index of China's A-shares, not only did not fall as a follower of the Western world as in the past, but rose more than 2% this week.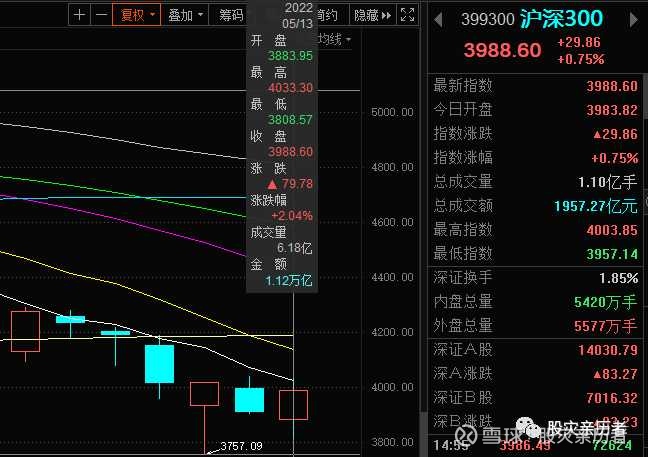 It feels like a real world change. I hope that investors in China's A-shares will also stand up from now on, and will no longer rely on Western leaders.
The reason why the A-share index has been able to rise this week is obviously because a large number of A-share stocks are really falling. For example, Gree Electric's share price fell below 30 yuan. After the annual report was disclosed, everyone found that after the company had just distributed a dividend of 1 yuan per share in the mid-term, this time it would be divided into 2 yuan again, and the dividend rate was close to 10%. Whoever does not buy again is a fool.
However, people are just different. On the first trading day after the disclosure of Gree Electric's annual report, Shenzhen Stock Connect funds, whether it was real foreign or fake foreign capital, entered the market and swept in, buying and holding nearly 27 million shares in one fell swoop, making the stock price almost limit up. Someone buys, and of course someone sells. I don't know why these people are still selling. After selling Gree Electric's money, what better stock can they buy than Gree Electric?
It is obviously not objective to say that only Gree Electric is a good company and a good stock in A shares. In fact, there are still many good companies and stocks in A-shares. In recent years, the company's profit growth and dividend returns to shareholders are no worse than Gree Electric. If it is compared with Gree Electric's share price, it is even stronger. I don't know how much. However, because Gree Electric has Dong Mingzhu who likes to be in the limelight and talk big, Gree has received special attention from the media. And other companies and stocks, which seem to be underrepresented, seem to be ignored.
For example, Gree Electric offers employee stock ownership plans at a discounted stock market price to motivate employees. However, it caused a lot of ups and downs in the city, and the market public opinion criticized it. Not to mention anything else, let me say that another company I am optimistic about recently has also launched the company's employee equity incentive plan this month. The stock price of the company's shares granted to employees is only 4.50 yuan. Not to mention the stock price has a big discount to the market price, and it is less than half of the net assets per share (9.28 yuan).
It's hard to imagine how the market would react if Gree Electric was like this company and awarded the company's employees at half the price of Gree Electric's net assets per share? Anyway, the company I know is calm, not only the employees of the company, especially the core management employees, but also the shareholders. Not only did the stock price not fall with the broader market this year, it also hit a new high this year this week.
Really more popular than dead people. Not to mention the investors who hold Gree Electric will be mad compared to the shareholders who hold the stock of this company. Even the employees of Gree Electric Company will be pissed off! Why is it that we work hard at Gree Electric Appliances, the contribution to the country and society and the profit return created for the shareholders are not less than the employees of other companies, but the rewards we get are so little?
Is this a market reason, or a personal reason? Dong Mingzhu, as the chairman of Gree Electric, it is time to reflect! As an individual in life, you yourself are undoubtedly successful, fame and fortune. As the head of the company, you are also qualified to lead Gree Electric Appliances to create huge social wealth for the country and society as well as for the company's shareholders. But, IMHO, you owe most of the core employees of Gree Electric. The vast majority of company employees who have contributed to Gree Electric have not received the wealth they deserve compared with employees of other listed companies. In particular, they did not enjoy the dividends that employees of a listed company should have obtained through the stock market.
On the contrary, there are a few core executives who have really benefited from the company, led by the retired former chairman, including those who not only switched jobs by themselves, but also brought a group of Gree Electric employees to Philips Air Conditioning to start a new job. Those who took advantage of the last company's share reform opportunity to get a lot of cheap company shares and became billionaires, how many people still read Gree Electric Company? Not to mention their personal opinions on you Dong Mingzhu.
Finally, I want to say that in addition to Dong Mingzhu's own reflection, we, Gree Electric Company, including shareholders, should also think about it calmly. Is it possible that the chairman of a company should be so high-profile that she really thinks that without her, the earth It won't turn the same. Is all this done by Dong Mingzhu alone? When it's time to say no, you should boldly say no.
For example, Dong Mingzhu recently said that Gree Electric's share price is low, and the company does not buy back in order not to compete with the market for profit. This is obviously a rhetoric. No matter how rich Gree Electric Company is, compared with the entire social market, it is still just a drop of water. Do you need a company to make profits for the market? It's fine if you don't admit your mistakes, how can you be so arrogant and insult the public's IQ? However, the rest of the company's board of directors also don't understand, is it more beneficial for the company to buy back at a low price now, and it is more beneficial to use the buyback as an employee stock ownership plan? Why dare not speak out and urge Dong Mingzhu to change his mind! This is for the good of Gree Electric Company, and of course for Dong Mingzhu. Those who have been through the catastrophe for ten years have a deep pain in their personal cult, harming others, harming themselves, and harming the society!
There are 45 discussions on this topic in Snowball, click to view.
Snowball is an investor's social network, and smart investors are here.
Click to download Snowball mobile client http://xueqiu.com/xz ]]>
This article is reproduced from: http://xueqiu.com/7228103229/219941589
This site is for inclusion only, and the copyright belongs to the original author.