Today I would like to introduce to you a latest open source javaScript runtime: Bun.js .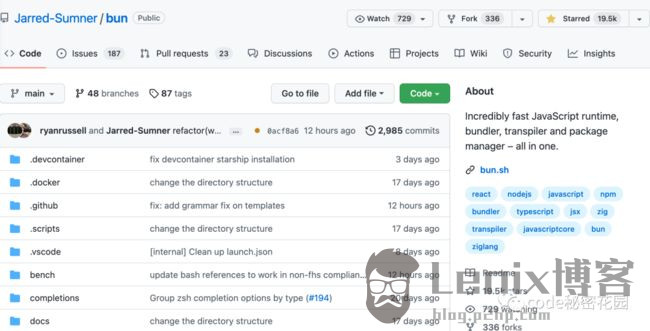 It got 19.5k star in less than a month after open source! Looks like it's going to be a big competitor to Deno Node .js !
Unlike the traditional javaScript runtime like traditional Node.js , Bun.js has built-in bundler, transpiler, task runner and npm client directly, which means you no longer need Webpack/Rollup/esbuild/Snowpack/Parcel/Rome/swc/babel can run TypeScript、JSX directly!
In addition, Bun.js supports hundreds of Node.js and Web API , including about 90% of Node-API functions ( fs、path、Buffer , etc.). …
The post here he comes! A new generation of javaScript runtime that slams Node.js and Deno for performance! first appeared on Lenix Blog .
This article is reprinted from https://blog.p2hp.com/archives/9397
This site is for inclusion only, and the copyright belongs to the original author.