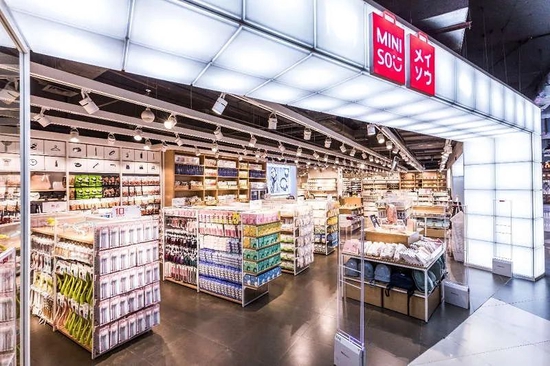 Welcome to the WeChat subscription number of "Sina Technology": techsina
Text/Li Ping
Source: Lishi Finance (ID:lishicaijing)
It took less than 2 years for MINISO to go from the great popularity after the listing of the US stock market to the breakout of the Hong Kong stock market on the day of listing, to the sudden short selling by overseas institutions.
Blessings are unparalleled, and misfortunes do not come singly. After the US stock market value shrunk by 80%, MINISO, which went public for the second time in Hong Kong, not only faced the embarrassment of "breaking hair", but was also shorted by overseas institutions.
On July 13, MINISO officially landed on the Hong Kong Stock Exchange, with an opening price of HK$13.22 per share, which fell directly below the issue price (HK$13.80). As of the close of the day, MINISO closed at HK$13.38, failing to hit the issue price all day on the first trading day.
MINISO's listing in Hong Kong this time belongs to the "dual main listing" model. Prior to this, MINISO had landed on the New York Stock Exchange in October 2020 at an issue price of $20 per share. In February 2021, MINISO hit an all-time high of US$34.8 per share, and its total market value exceeded US$10 billion. The founder, Ye Guofu, also won the title of "the richest man in Shiyan, Hubei".
But the good news is that since March 2021, the share price of MINISO has begun to turn downward. As of the close on July 24, MINISO's U.S. stock price closed at $5.76, a range-bound decline of more than 80%.
Behind the slump in US stocks and the break in Hong Kong stocks is MINISO's stagnant revenue and huge losses. Financial data shows that from fiscal year 2019 to fiscal year 2021 (as of June 30, 2021), the revenue of MINISO was 9.395 billion yuan, 8.979 billion yuan and 9.072 billion yuan respectively, and the revenue growth rate was obviously stagnant; net The losses were 294 million yuan, 260 million yuan, and 1.429 billion yuan respectively, with a cumulative loss of nearly 2 billion yuan in the past three years.
In addition, MINISO has recently been shorted by overseas short-selling agency Blue Whale. In the short-selling report, Blue Whale pointed out three core issues of MINISO:
1. Misrepresenting its business model, MINISO is not an "asset-light, high-profit independent franchise model", and its hundreds of stores are secretly owned and operated by MINISO executives or individuals close to the chairman, not For independent franchises, the actual profit margin is lower than the data disclosed in its market.
2. Chairman Ye Guofu transferred hundreds of millions of yuan raised in the IPO of the listed company by establishing a joint venture with the listed company MINISO. MINISO's other four real estate development projects, including a logistics and R&D center worth 10 billion yuan, are not actually owned by MINISO, but controlled by Ye Guofu through a layered BVI offshore holding structure.
3. MINISO is a declining retailer with declining revenue, lower franchise fees, and numerous store closures.
It took less than 2 years for MINISO to go from the great beauty after the listing of the US stock market to the breaking of the Hong Kong stock market on the day of listing, and then to being shorted by short-selling institutions.
1
"The scariest competitor"
According to the data, MINISO was established in 2013 and its founder is Ye Guofu. Before founding MINISO, Ye Guofu made the first pot of gold in his life by relying on a cosmetics store. After that, he founded a small jewelry chain called "Oops" in Guangzhou.
According to the report on the official website, when Ye Guofu and his family traveled to Japan in 2013, he found that there are many local household specialty stores selling daily necessities not only of good quality, beautiful design, but also very affordable, and most of them are "China" manufacture". Ye Guofu was inspired by this business, and established a "good life collection store" – MINISO in Guangzhou, China.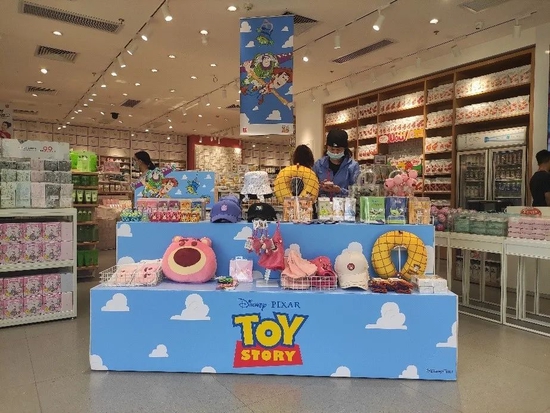 Similar to Japanese brands such as Muji and Daiso 100-Yuan Store, the early MINISO mainly focused on the "Ten-Yuan Store" market, and the products were mainly household small department stores.
In terms of channel layout, MINISO mainly chooses to open physical stores in core business districts and shopping centers in first- and second-tier cities. Because the products sold have the characteristics of low unit price per customer, high purchase frequency, easy consumption, and ready-to-use, MINISO is quickly favored by consumers, especially young people, with its exquisite packaging and low prices.
In terms of business model, MINISO adopts a "MINISO partner model" in China, which is "partners invest in opening stores and MINISO manages". Under this kind of direct franchise model, partners only need to invest about 2 million yuan in opening a store (including store rent, store decoration and payment, etc.), and they can receive 38% of the previous day's store transaction volume every day (food is 33%). %) return on investment, while the distribution and sales management of stores are managed by MINISO.
It is not difficult to see that the "Minchuang Partner Model" essentially entrusts the franchisees (partners) with the capital expenditures and operating expenses related to the newly opened stores. MINISO only needs to provide guidance in store operations, and does not Invest too much money. Therefore, under this asset-light model, MINISO has been able to expand rapidly. In less than 2 years, MINISO has opened more than 1,100 stores around the world, and its operating income has exceeded 5 billion yuan. During the window period, MINISO is also known as the "best 10 yuan store" because most of the products are priced at 10 yuan.
In this regard, the book "MINISO No Secrets" once believed that "in 2015, when the domestic physical retail industry was full of sorrows and the real economy was difficult, MINISO bucked the trend and was called a modern business miracle."
It is said that Shimizu, the executive vice president of MUJI, once visited MINISO and commented that "MINISO has completed the performance of MUJI in the past 30 years in 5 years." In the internal meetings of MUJI, MINISO is often discussed as a case, and it is regarded as "the most terrible competitor".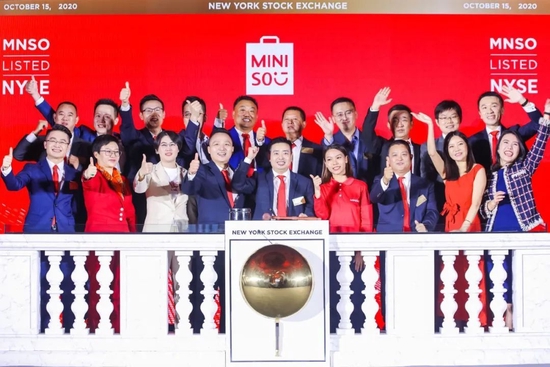 In October 2020, MINISO successfully went public in the United States. At this time, MINISO has entered more than 80 countries around the world, with more than 4,200 stores. According to the report of Frost & Sullivan, an independent research institute, in 2019, the global comprehensive retail GMV of private brands reached 52 billion US dollars, and MINISO became the world's largest with 2.7 billion US dollars (about 19 billion yuan) and a market share of 5.2%. private label general retailer.
2
Three years of huge loss of 2 billion, overseas income continued to decline
After its listing in the United States, MINISO's store expansion continues. As of December 31, 2021, the number of MINISO stores reached 5,045, including 3,168 domestic stores and 1,877 overseas stores.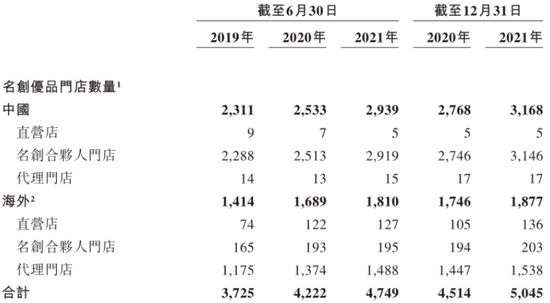 However, this is still a long way from Ye Guofu's "Hundred Nations, Hundreds and Billions Stores" plan. According to the data, as early as the beginning of 2019, Ye Guofu announced a high-profile plan of "hundreds of billions of stores in 100 countries" at the MINISO annual meeting, that is, by 2022, MINISO will open 1 in 100 countries. Ten thousand stores, including 7,000 overseas stores, with an annual revenue of RMB 100 billion.
It is not difficult to see that, in terms of the number of stores and sales amount, the current MINISO is far from Ye Guofu's original plan. Under the impact of the new crown epidemic, MINISO's new store opening progress has slowed down significantly.
The data shows that in fiscal year 2020 and fiscal year 2021, MINISO opened 497 and 527 new stores each year, respectively, which was significantly slower than the previous expansion of nearly 700 stores. At present, under the continuous influence of the new crown epidemic, the sales volume of MINISO single store has dropped significantly, and the confidence of franchisees has been significantly affected.
From the perspective of sales channels, more than 90% of MINISO's revenue comes from offline. The repeated epidemics have led to a serious loss of customer traffic in MINISO stores. The decline in single-store turnover is also a major cause of MINISO's operating losses. reason. The data shows that in the fiscal year 2019-2021, the same-store sales of MINISO were 2.7 million yuan, 2.2 million yuan and 1.9 million yuan respectively, and the downward trend was more obvious. Due to the rigid expenditure of rent, staff salaries and other expenses, the decline in same-store sales of MINISO will inevitably lead to aggravation of losses.
The decline in single-store sales and the slowdown in store openings also had a significant impact on MINISO's profitability. In terms of revenue structure, MINISO's revenue comes from commodity sales revenue (accounting for about 90%), franchise management service fees and royalties. On the one hand, the decline in store sales directly affects MINISO's sales share (68%); on the other hand, the slowdown in the number of new stores will affect franchise fees, royalties and other fee income.
According to the data, MINISO lost 290 million yuan and 260 million yuan in fiscal years 2019 and 2020, respectively. In the just past fiscal year 2021, MINISO's loss amounted to 1.429 billion yuan, and the cumulative loss for the 2019-2021 fiscal year was as high as 1.983 billion yuan.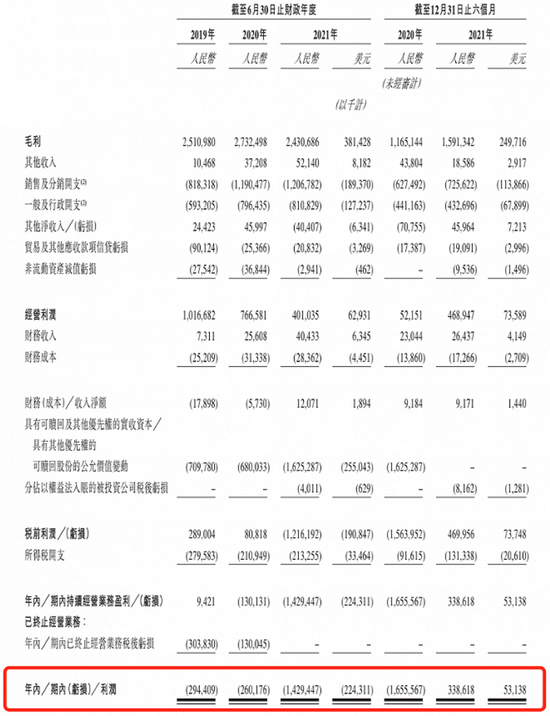 In this regard, MINISO stated in its prospectus that the epidemic has caused the temporary closure of about 4% of its stores in overseas markets, and the company's overseas revenue has decreased; shipments and deliveries were negatively affected.
In foreign markets, MINISO expands its store sales network mainly by cooperating with agents with rich local resources and retail experience. As of December 31, 2021, MINISO has 130 directly-operated stores in the international market, and more than 1,700 stores under the model of MINISO partners and agents.
According to the data, in the 2019-2021 fiscal year, MINISO's overseas market revenue was 3.031 billion yuan, 2.935 billion yuan and 1.781 billion yuan respectively, and the overseas business continued to decline. On the other hand, in the past three fiscal years, the number of MINISO overseas stores has increased from 1,414 to 1,810.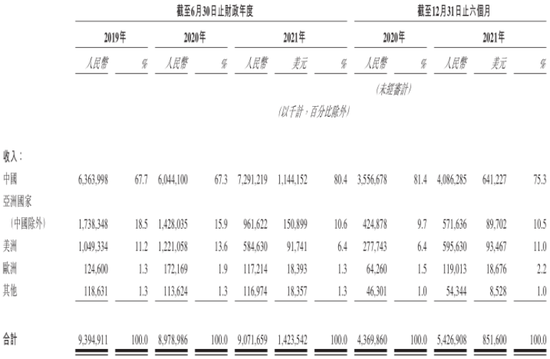 Based on this calculation, the single-store output of MINISO's overseas stores has dropped from 2.1436 million yuan to 983,800 yuan, a drop of as much as 54% in three years. The operating pressure of overseas stores can be imagined.
It is not difficult to see from Ye Guofu's "Hundred Countries, Hundreds and Billions of Stores" plan that the overseas market should have become the focus of MINISO's future efforts, so 7,000 new stores have been opened, but under the impact of the epidemic, MINISO has The attractiveness of Youpin to overseas franchisees has declined significantly. In fiscal 2021, MINISO only added 121 overseas stores. In a sense, MINISO's "hundreds of millions of stores" have failed.
3
Hard to find a second growth curve
Under the background that the new crown epidemic is still spreading in many places, MINISO's overseas market expansion can only press the pause button. In order to find the second growth curve of the company, MINISO decided to open up a new battlefield in the field of trendy games.
In December 2020, TOP TOY, a fashion collection store under MINISO, was established, with 89 stores opened within a year. In the second half of 2021, TOP TOY's revenue was 240 million yuan, accounting for 4.4% of its revenue.
According to the Frost & Sullivan Report, in 2021, TOP TOY will have a market share of approximately 1.1%, ranking seventh among China's trendy toy market players in terms of GMV.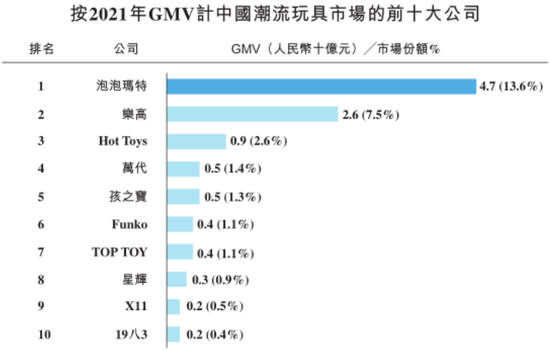 In recent years, with the rapid development of the trendy cultural industry, China's trendy play market has ushered in a period of rapid growth. According to data from Frost & Sullivan, the overall size of China's trendy game market will increase from 10.8 billion yuan in 2017 to 34.5 billion yuan in 2021, with a compound annual growth rate of 33.17%. Under the background of consumption upgrading and residents' increasing disposable income, it is expected that the market size of China's trendy games will reach 46.5 billion yuan in 2022, and the future growth space is relatively broad.
In terms of market share, Bubble Mart is undoubtedly the leader in the domestic trendy play market. Since its establishment in 2010, Bubble Mart has created well-known IPs such as Molly and Pucky, and relies on blind boxes to break the circle. But judging from the latest data, Bubble Mart, the industry leader, has also encountered growing pains.
On July 15, Bubble Mart's interim performance forecast showed that the company's expected revenue growth rate in the first half of the year fell to 30%, and its net profit grew by nearly 35% year-on-year. Affected by this news, Bubble Mart's stock price fell 13% on July 18. Since the historically high stock price of HK$106 was set in February last year, the market value of Bubble Mart has dropped from HK$150 billion to HK$30 billion, and the total market value has shrunk by 80%.
Like MINISO, Bubble Mart blamed the uncontrollable factor of the new crown epidemic for its decline in performance. On the one hand, the company's offline stores are mostly located in first- and second-tier cities, so compared with the same period last year, the first half of this year was greatly affected by the epidemic, and the operations of several offline stores and robot stores were suspended in some areas; It will affect the timeliness of logistics in some regions, which will affect online sales; in addition, the epidemic has affected passenger flow and weakened consumer spending intentions, which in turn will affect the decline in performance growth.
From the perspective of channels, Chaowan consumption extremely needs offline consumption to bring comprehensive immersive experience services. In the short term, it will still be impacted by the epidemic. The current predicament that Bubble Mart is facing will also be MINISO The problems that the TOP TOY brand will face in the future.
In addition, compared with mature markets such as Europe and the United States, my country's trendy game market has a lower concentration. At the same time, Tencent, Bilibili, Sequoia Capital, Venture Workshop and other companies are also accelerating their entry into the domestic trendy game market. Statistics show that at this stage, there are more than 1,000 enterprises in my country that contain "fashion toys and trendy toys" in their names. It is conceivable that the competition in the industry will become increasingly fierce.
In addition, with the rapid development of the domestic trendy game market, problems such as insufficient creativity, similar images, and excessive reliance on head IP effects have become more prominent, resulting in low brand loyalty and low product repurchase rate among consumers. .
In terms of original IP, there is a big gap between TOP TOY and top players such as Bubble Mart. The 2021 annual report data shows that Bubble Mart's original IP revenue is 2.587 billion yuan, accounting for 57.6% of the revenue. In contrast, TOP TOY is still mainly based on third-party brands and authorized IP products, with self-developed products accounting for only 30%, and mainly based on well-known IP co-branding models such as Marvel and Hello Kitty.
The lack of IP self-research capabilities is also reflected in profitability. According to the prospectus, in fiscal year 2021, the gross profit margin of TOP TOY is only 11.7%. In comparison, the gross profit margin of Bubble Mart in 2021 will be as high as 61.43%.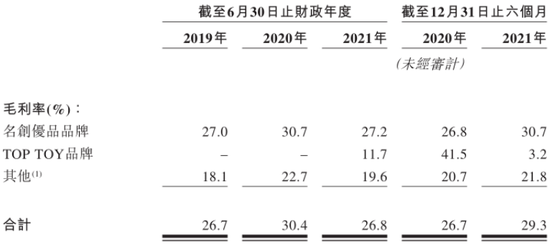 According to the company's plan, the TOP TOY brand is committed to the establishment of a trendy toy platform, and then complements the "MINISO" brand, thereby achieving a higher product premium, and thus capturing the "third consumption" dominated by young people. wave".
However, from a practical point of view, the TOP TOY brand cannot contribute too much revenue to MINISO in the short term, and the low gross profit margin indicates that the brand is still in the cultivation period and cannot change the status quo of MINISO's continuous loss. For MINISO, whose performance has fallen into the predicament of stagflation and has also been greatly questioned in the capital market, it is unpredictable whether it will return to healthy growth in the future.


(Disclaimer: This article only represents the author's point of view and does not represent the position of Sina.com.)

This article is reproduced from: http://finance.sina.com.cn/tech/csj/2022-07-29/doc-imizmscv3965854.shtml
This site is for inclusion only, and the copyright belongs to the original author.