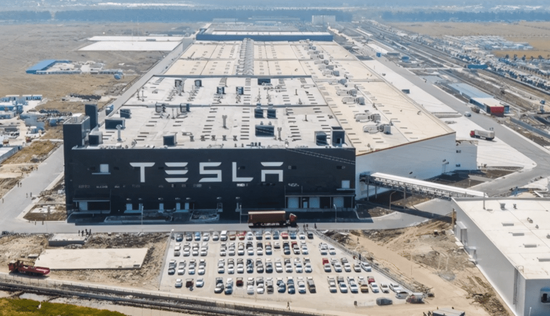 Welcome to the WeChat subscription number of "Sina Technology": techsina
Text / Edited by Wei Yuqi / Zhao Jinjie
Source: Bento Finance (ID: daxiongfan)
After He Xiaopeng and Yu Chengdong came out and shouted, there are signs that the shutdown crisis in the auto industry may be eased.
On April 16, the Shanghai Municipal Commission of Economy and Information Technology issued guidelines for the prevention and control of the epidemic for industrial enterprises to resume work and production, and will focus resources to ensure that some enterprises will give priority to the resumption of work and production, including integrated circuit and automobile manufacturing. According to media reports, Tesla's Shanghai plant is preparing to resume production on April 18, and Tesla has notified employees in Shanghai to prepare for the resumption of work.
Another major automobile town affected by the epidemic, Jilin, has taken the lead in resuming work and production. According to Song Xiaohui, deputy director of the Jilin Provincial Department of Industry and Information Technology, OEMs, including Hongqi, have made preparations for resumption of work in advance, and will be ordered in batches. Reproduction.
With the resumption of work and production of OEMs and suppliers, the supply shortage in the automotive industry is expected to be eased. However, considering factors such as the globalization of the automotive supply chain, the long industrial chain, and the uncontrollable epidemic situation, the automotive industry is currently unable to completely solve the problem of tight supply.
As early as 2020, the supply chain of the automotive industry has shown a tense situation, and the prices of upstream raw materials have also soared. The current round of the epidemic has undoubtedly aggravated the tension in the supply chain.
This wave of shutdown crisis is not only happening in China, overseas markets are also facing the same problem. According to CCTV financial reports, Mitsubishi, Mazda and other factories in Japan have also announced the suspension of production recently.
According to Ben Luan Finance, the current production plans of various car companies are affected by supply chain tensions to varying degrees. As for the specific card in which link, car companies have expressed inconvenience to disclose.
After Weilai Automobile announced on April 9 that it would suspend vehicle production due to the epidemic, its founder Li Bin once explained to the public: "A car cannot be produced without a single part. Affected by the epidemic in Changchun and Hebei, in mid-March We cut off the supply of spare parts when we already had them, and relied on some spare parts inventory to barely support it until last week. Recently, we encountered the epidemic in Shanghai, Jiangsu and other places, and many partners could not supply the goods, so they could only suspend production. "
NIO's parts supply crisis was mentioned by Li Bin in the fourth quarter earnings call last year. At that time, Li Bin said that NIO's supply of chips fluctuated. Specifically, the supply of high-end chips, such as Nvidia , Qualcomm, the fluctuation is not large, the main problem is some basic chips, such as chips provided by Infineon.
Infineon's flagship products are MCUs (microcontrollers) and IGBTs (bipolar, silicon-based power semiconductors), which are key components in automotive manufacturing.
Chen Jun, a middle-level manager in the integrated circuit field, told Ben Lun Finance that the current supply of MCU chips in the industry can be described as "very lacking". "The domestic ones are not up to the standard, and foreign ones must be used." The department learned that various models of Infineon's MCUs are "generally in short supply", and other brands of MCUs are also out of stock.
Fang Jing, chief analyst of the electronics industry of Cinda Securities, pointed out in a research report last year that the shortage of automotive MCUs is the main reason for the cliff-like shortage of automobiles.
Infineon has also publicly responded to the problem of tight supply. Peter Schiefer, global president of Infineon's automotive electronics division, said in an interview in January that the supply issue won't be resolved until 2023.
On the one hand, the reason for the tight supply of Infineon chips comes from the unexpected shutdown of the factory base. For example, in April last year, there was a power outage crisis in Texas due to a blizzard, and Samsung's fab was shut down, and Infineon's factory was also affected. In addition, Infineon's Malaysian plant has also suspended production due to the epidemic.
On the other hand, according to Chen Jun's analysis, insufficient capacity of wafer fabs is also one of the reasons for the tight supply of Infineon chips. Infineon once said in a survey in February this year that the current demand situation in the automotive industry far exceeds the supply of production capacity, especially in the pursuit of intelligentization of new energy vehicles, the number of chips on board has been several times that of fuel vehicles. Demand has increased, and wafer manufacturing plants in the industrial chain, such as TSMC and SMIC, have not had enough production capacity to cope with the outbreak demand of car companies.
According to IHS data, foreign companies such as Infineon occupy an absolute dominant position in the Chinese MCU market, and the market share of domestic MCU companies in 2020 is less than 10%.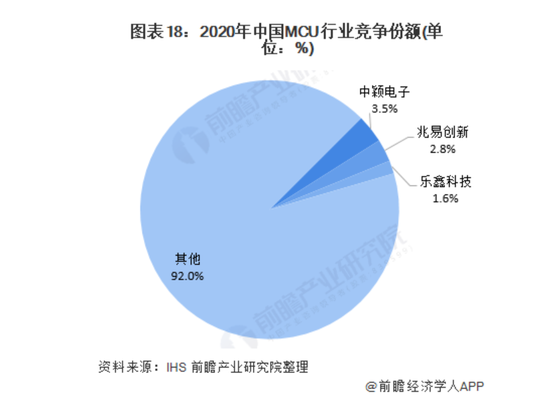 Although domestic companies such as Zhongying Electronics and Zhaoyi Innovation have begun to make continuous efforts, due to the high quality requirements of in-vehicle chips, it is difficult to pass various safety certifications. At present, Chinese companies are still in the stage of catching up.
With foreign brands occupying the majority of the market share, Chinese companies' MCU chips have virtually lost many opportunities for practical exercises, and they cannot find enough application scenarios for product iterative upgrades, which can easily fall into a vicious circle. "Insufficient technology accumulation, The investment is large, the cycle is long, and the most important thing is that the risk is relatively large." Chen Jun said with emotion.
01
Taking Infineon's main product MCU as an example, it is widely used in automobiles, including body powertrain, body control, communication and entertainment systems, and safety assisted driving.
According to data from CITIC Securities, a traditional fuel vehicle will use 70 MCUs, luxury fuel vehicles will use more, around 150, and new energy vehicles will use 300.
Specific to Infineon, its predecessor was the semiconductor division of the Siemens Group, which developed independently in 1999. Infineon's financial report shows that its inventory will reach the lowest level in the past three years in Q2 2021, and the inventory turnover days are only 101 days.
Infineon's customers include Tier 1 manufacturers such as Bosch, Continental, and Aptiv, as well as car companies such as NIO. At the same time, nearly 40% of Infineon's revenue comes from Greater China.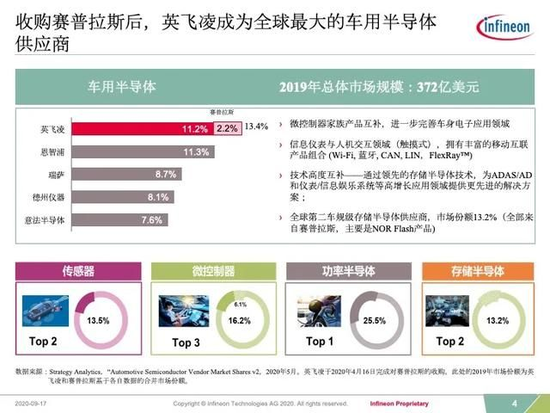 In order to get the order products one step ahead, many car companies will try their best to build a good relationship with supply chain manufacturers. For example, NIO reached a cooperative relationship with Infineon as early as 2016, and the latter established a special one in Silicon Valley. The team meets the needs of new energy vehicles.
Before Weilai, other car companies had already been forced to stop production due to the tight supply of Infineon.
In 2021, Volkswagen faced the suspension of some models due to the shortage of ESP (Electronic Stability Program System) and ECU (Electronic Control Unit). The MCU supplier of these two modules is Infineon.
Great Wall and Geely's sales in February this year fell by 20.5% and 46% year-on-year, respectively, due to insufficient supply of Bosch ESP (Electronic Stability System). Just recently, China's largest wire harness factory, Aptiv, also announced the suspension of production.
According to Ben Luan Finance, there are two types of car companies that are less affected in this round of epidemic.
First, the epidemic situation at the location of the factory is relatively mild, such as Leap Motor. Its factory is located in Jinhua, Zhejiang, where no large-scale lockdown measures have taken place. Wang Feng, an engineer of Leapmotor, told Ben Lunch Finance that it takes about 3 months to place an order for Leapmotor C11. This cycle is not slow at the moment.
Second, the original sales volume of the brand is not large, such as BAIC's high-end new energy brand "Jihu".
"Originally, the sales volume was not large, and there was too much inventory. The epidemic has limited impact on us," said Chen Yang, a salesman of Jihu in Jinzhong, Shanxi.
As for the reasons for the tight supply, many practitioners believe that the unconventional phenomenon caused by the epidemic is the main reason.
On the one hand, the impact of the epidemic on production and logistics has resulted in damage to the output of upstream suppliers. At the same time, the impact of the epidemic on car sales has also caused errors in the judgment of car companies on sales, which has increased the demand for parts.
According to the China Business Daily, TSMC reminded customers in the automotive field that it is difficult to transfer production capacity in a short period of time after cutting orders, but in the end it failed to stop the order cutting. Over 60% of the world's automotive-grade chip wafers are manufactured by TSMC, and the proportion of TSMC's revenue for automotive chips in the second quarter of 2020 dropped from 5% to 6% to 2% to 3%.
On the other hand, the "stock-free production method" generally adopted by car companies has caused a surge in demand for parts.
This method was pioneered by Toyota and has been widely adopted in the industry. It aims to eliminate inventory, optimize production logistics and reduce waste through a multi-variety, low-volume, and short-cycle production method.
Under the influence of the epidemic, upstream production capacity has been damaged, and car companies have limited inventory. In order to hedge against future uncertainties, car companies have generally increased their procurement efforts.
This is also reflected in Infineon's financial report. Its order-to-bill ratio for the third quarter of fiscal 2021 was 2.4, the highest in three years, meaning that Infineon received 2.4 times more orders than it could actually fulfill.
02
The shutdown of car companies has trapped many prospective new energy vehicle owners in the extended delivery order cycle.
As the major cities of China's auto industry, Jilin and Shanghai broke out in succession, which further aggravated the order delivery crisis in the entire Chinese auto industry.
In 2021, the national automobile production will be 26.528 million vehicles. According to the proportion, Shanghai Automobile production will account for 10.68% of the total, and a total of 2.8332 million vehicles will be produced. Jilin Province produced 2.4241 million vehicles, accounting for 9.14%, ranking third in the country. In other words, this round of epidemic has directly affected nearly one-fifth of the country's automobile production capacity.
After entering April, Tesla's Shanghai Gigafactory kept delaying the resumption date due to changes in the epidemic prevention policy.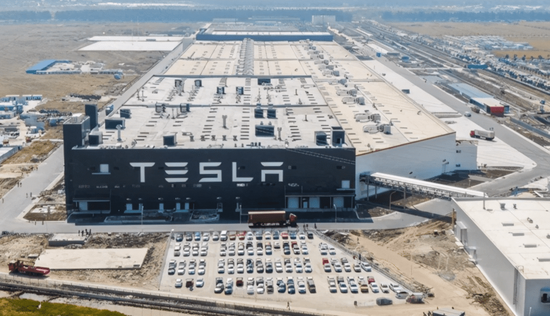 In 2021, the Shanghai Gigafactory will produce 484,000 vehicles for Tesla, accounting for 51.7% of Tesla's total global deliveries in 2021. Its shutdown means that Tesla may lose half of its production capacity, and prospective car owners must not Don't pay for longer waiting times.
Based on the production of the Shanghai plant in 2021, Tesla's production orders of nearly 16,000 vehicles have been affected in the nearly three weeks of the shutdown.
The shutdown of the Shanghai Gigafactory will also have an impact on Tesla's exports. According to official data, the Tesla Shanghai factory exported 40,500 vehicles and 33,315 vehicles in January and February, respectively, while the export volume in March plummeted to 60 vehicles.
According to Bento Finance, other new car-making forces have various degrees of delay. Among them, the waiting time of Xiaopeng Motors varies according to different models. A salesman of Xiaopeng Motors said that the whole series of Xiaopeng P5 needs to wait 4-5 months.
A car owner who placed an order for BYD Song Plus Dmi said in the BYD APP that as of April 13, he had waited for 152 days. Another owner of the BYD Dolphin Fashion Orange has been waiting since March and has not picked up the car yet. Other products in the BYD Dynasty series also have owners waiting for months without delivery.
In addition to the delayed delivery of orders, affected by the price increase of lithium batteries and chips upstream of the supply chain, new energy vehicles have increased their prices to varying degrees.
Tesla has created a move that has risen three times in a week, and Xiaopeng and Ideal have also followed suit. Weilai, which once insisted that it would not raise prices, also began to be unable to withstand the pressure.
On April 10, NIO announced through the official APP that the price will be increased from May 10, 2022. The starting prices of ES8, ES6 and EC6 models currently on sale will be increased by 10,000 yuan.
Li Bin left a message on the post announcing the price increase in the Weilai APP, saying that the raw materials, especially the battery raw materials, had risen too much.
03
Liu Ming is one of the prospective Tesla owners affected by this wave. He previously ordered a Model 3 high-performance version, and the indicators in his hand expired in April this year. Although he could delay the indicator in other ways, the continuous rising selling price made Liu Ming hesitate.
After the price increase, Liu Ming could only buy it at a price of nearly 370,000 yuan, which was 30,000 yuan more than the original price, and he had to wait another 4-5 months. "It's not worth it," Liu Ming thought.
As a member of the Beijing car-buying army, after some comparisons, Li Peng narrowed his choices to Xiaopeng and Tesla, and paid deposits to these two companies respectively. Now, his balance is beginning to tilt in Xiaopeng's favor.
Li Peng said frankly to Ben Lunch Finance that although both companies need to wait and are raising prices, after comparison, he felt that Tesla's prices were increasing too frequently. Hanging on the idle fish.
The severity of the series of problems transmitted from the tight upstream supply has also caused some car company leaders to openly ask for help. At the 2022 China Electric Vehicle Hundred People's Meeting, Wang Chuanfu proposed to comprehensively sort out the layout and production capacity of lithium carbonate and other resources, increase mining and imports, maintain supply and demand, stabilize prices, and promote industry health and safety exhibitions. Li Bin called for long-term interests to avoid speculative price increases as much as possible in the fourth quarter earnings call for fiscal 2021.
At present, the suggestions of the two car company leaders have failed to ease the tension, and a large number of order scalpers have been further derived from the market.
According to Bento Finance, when a consumer places an order for Tesla and pays a deposit, the order can be transferred before he picks up the car, and the closer the pick-up date, the more popular it is. This gives scalpers room to operate. Scavengers can buy orders from car owners at a premium, and then sell them at high prices to consumers who want to buy a car but don't want to wait for a long time.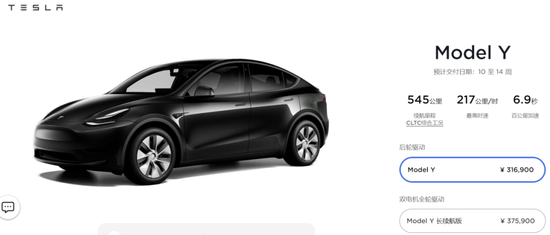 Take Tesla's 2022 Model Y rear-drive version as an example. The guide price in December last year was 291,000 yuan, and now it has risen to 316,900 yuan. Ben Lun Finance learned that the transfer unit price of the Model Y rear-drive version is around 5,000-8,000 yuan. Even if you spend 8,000 yuan to buy an order from a scalper, it can still be nearly 18,000 yuan lower than the official guide price.
When Ben Lunch Finance communicated with car owners, it found that some car owners are also members of the army of scalpers. After the price increase, some car owners think that the cost of buying a car has become higher, and they want to sell the order in their hand to earn the difference.
Second-hand websites such as Xianyu and major automobile websites have a large number of order transfer transactions from brands such as Tesla and "Weixiaoli", among which the proportion of used cars is not high, and the proportion of new car and new car orders is relatively high.
The tension in the upstream supply chain is the root cause of all the above problems, and the sudden epidemic has made this supply tension more difficult to control. Fortunately, with the resumption of work in the automotive industry chain in Shanghai, Jilin and other places, it is possible to release the tension hanging over the heads of all automotive practitioners.
(Chen Jun, Wang Feng, Liu Ming, and Li Peng are all pseudonyms in the text)

This article is reproduced from: http://finance.sina.com.cn/tech/csj/2022-04-18/doc-imcwiwst2489538.shtml
This site is for inclusion only, and the copyright belongs to the original author.