At the 2022 Intel China Data Center Partner Technology Summit held recently, Intel sincerely invited industry partners to conduct in-depth discussions on the technological innovation of data center hardware architecture, software products and solutions, and further demonstrated how Intel and industry partners form synergies , through the establishment of industry unified standards and linked technological innovation, to promote the green, intelligent and efficient development of data centers, thus laying a solid foundation for the development of the digital economy.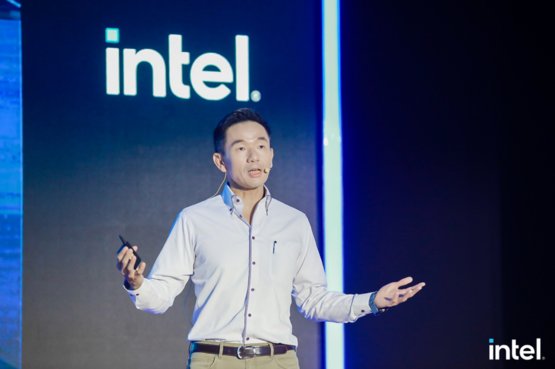 Vice President of Intel Marketing Group China General Manager of Data Center Sales Zhuang Binghan General Manager of China Carrier Sales
"In the era of exponential growth in computing power demand, Intel is actively working with Chinese industry partners to achieve the goals of ubiquitous computing, ubiquitous connectivity, infrastructure from cloud to edge, and artificial intelligence, the 'four super technical forces'. Driven by accelerating technological innovation and transformation, building intelligent new data centers with flexible, safe and green diversified products and services, and promoting high-quality development of the industry with the comprehensive goal of digital upgrading and sustainable development."
——Zhuang Binghan, vice president of Intel Marketing Group, general manager of data center sales in China, general manager of operator sales in China
Chen Baoli, Vice President of Intel Data Center and Artificial Intelligence Group and General Manager of China
"At the current stage where computing power is productivity, there are both opportunities and challenges, which requires unprecedented cooperation in the industry. Based on this, Intel is not only committed to building leading data center full-stack products, but also continues to deepen the ecology and work with Chinese industry partners to promote green Calculate, expand industrial applications, deepen energy conservation and emission reduction, promote 'carbon peak' and 'carbon neutrality', and contribute to sustainable economic development."
——Chen Pauli, Vice President of Intel Data Center and Artificial Intelligence Group and General Manager of China
In order to continuously consolidate the data center infrastructure, Intel has always been committed to building a full-stack hardware product portfolio with industry-leading innovative technologies. Based on the XPU strategy, Intel has created computing resources across multiple architectures such as CPU, GPU, FPGA, and IPU to provide customized computing services for diversified business and application scenarios. Among them, not only is Intel about to launch Sapphire Rapids, the fourth-generation Intel® Xeon® Scalable processor, setting a new benchmark for modern performance. For future generations of Intel® Xeon® series processors, Intel has also formulated a new architecture strategy and launched a dual-track product roadmap with performance cores (P-core) and energy efficiency cores (E-core), aiming to combine the two Optimized platforms consolidate into a common, industry-defining platform and maximize product performance-per-watt and segmentation capabilities.
The increasing abundance of data center hardware products has accelerated the development of diversified computing power. At the same time, in order to create low-carbon and energy-saving green computing power, Intel has long adhered to the concept of sustainable development and actively promoted the standardization of green data centers. At this summit, the Green Data Center Technology Innovation Forum was officially established. Intel and the forum members jointly released the "Green Data Center Innovation Practice – Cold Plate Liquid Cooling System Design Reference", which aims to break through the power consumption limit of data center systems and reduce power consumption. While designing and using the cost, establish and gradually improve the cold plate liquid cooling ecosystem, thereby effectively reducing the PUE value of the data center. In this regard, Wang Fei, general manager of Intel's data center platform technology and architecture department in China, said: "Intel hopes to use the Green Data Center Technology Innovation Forum as a platform to cooperate with server manufacturers, cloud service providers, telecom operators, component providers and data centers. Hosting service providers and other partners will continue to cooperate on the technical framework of green data centers, jointly build a green data center software and hardware solution ecosystem, and help the country's dual carbon goals." At the same time, Intel also targets the international market and general-purpose servers of the Internet and enterprises, respectively. Market, released the DC-MHS server industry design standard and Open Common Server Platform (OCSP) for the first time, aiming to lead the industry standardization and mature development through modular design and industry unified standards, and reduce carbon emissions in the production stage by combining the upstream and downstream of the industry chain and electronic waste to jointly promote the development of a circular economy.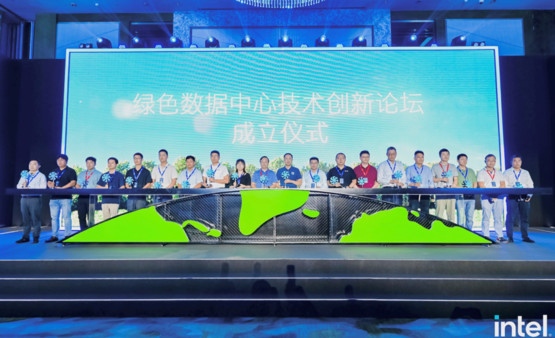 Wang Fei (tenth from right), General Manager of Intel Data Center Platform Technology and Architecture Department in China, and industry partners witnessed the establishment of the Green Data Center Technology Innovation Forum
Today, with the rapid evolution of hardware architecture and exponential expansion, the value of software is becoming more and more important. At this stage, more and more data centers are defined by software. The construction, management and application of data centers are inseparable from the blessing of software. Software can be regarded as the "soul" of a data center. Tang Jiong, general manager of Intel China Software Technology Cooperation Division, emphasized: "Intel has always adhered to the 'software first' strategy. By building data center software products, contributing to open source software projects and community building, and collaborating with ISV/ SI has cooperated extensively to accelerate the evolution of data center product solutions and industrial innovation and upgrading." Faced with the requirements of diverse and heterogeneous hardware and rapid evolution brought about by the development of data centers, Intel has launched industry-standard cross-platform productivity software tools such as oneAPI, which greatly Reduce the complexity of software and hardware development, release developer productivity, and give full play to hardware performance. Intel's open cooperation and ecological construction strategy has also received active support and wide recognition from software partners. Based on the advantages and technical support of Intel's software and hardware products, software companies such as Kingdee, Woqu Technology, and Xingchen Tianhe can integrate hardware advantages and features quickly. Launch optimized solutions to the market to meet the digital transformation needs of modern enterprises and release the huge value of data for data center users.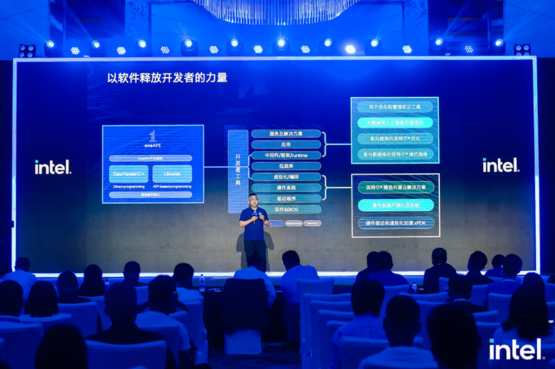 Tang Jiong, General Manager of Intel China Software Technology Cooperation Division
Digital technology and human production and life are converging and integrating with unprecedented breadth and depth. On the occasion of the coexistence of opportunities and challenges, Intel will, on the basis of harnessing industry-changing technologies, cooperate with a wide range of industrial partners in China, from rooting in China to tailoring products and services based on local needs, in order to promote deep local integration. Innovation, promote the upgrading of the industrial chain, and unlock new opportunities for future intelligence.
This article is reproduced from: http://www.guokr.com/article/462064/
This site is for inclusion only, and the copyright belongs to the original author.