【Foreword】


There are many interesting and thoughtful posts on the oil and salt board every week, but how is it enough to just appear on the oil and salt board? Interns are also required to record in a small notebook.
The new column of Oil Salt Board [Intern's Little Book] is here. Every Monday, the intern will bring the wonderful content of the previous week, as well as this week's welfare preview. If you find a post here that you accidentally missed, don't forget to click in and give your friends a thumbs up~!


【Welfare activity broadcast this week】


this week,

prize pool

The "Upward Battlefield" body + DLC "Cyber ​​Thief" Steam redemption code and the "Idol Manager" NS Japanese server redemption code will be awarded, and interested friends should not miss it!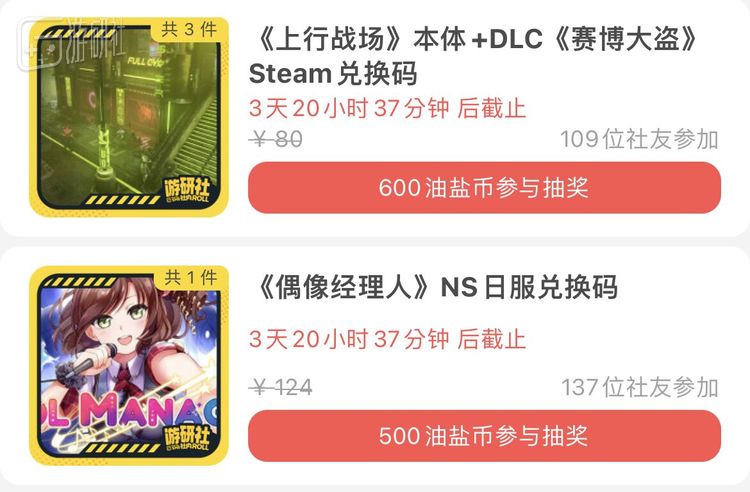 Review Tour Gifts

Also in progress: In August, what new games did you play? Rate the new games you have played in August, we will select 2 friends, and each will send a 100 HKD Steam recharge card . In addition, 5 community members were drawn, and each gave 200 oil and salt coins .


【All pictures】


Sprague-Dawley 3 will be unlocked this Friday! Social friend @jiaozhai held a spray 3 warm-up competition, and you can get oil and salt coins as a reward for participating! The top three players will also receive a "Sprague 3" amiibo , and the fourth and fifth players will receive a "Sprague 2" idol amiibo . The event will end on the 15th. Please click here for the details of the competition. Please feel free to participate~!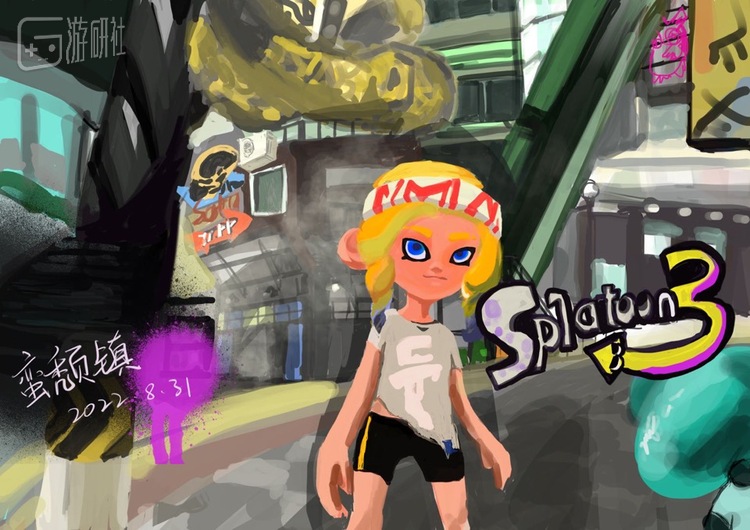 [Painting Spray] The key is to participate in painting yourself
last week's animal world color card
【What did you talk about?】


Friends talk in white night:
What makes you keep playing without any sense of gaming experience?
The story of krypton gold about ordinary people
What kind of experience is it to be an 18-line amateur game anchor with a big food addiction?
Father and Son and Resident Evil
Game Research Society:
How to Define Story Games in TRPGs – The Game Types of Misfortune Comes Alone, Castle of Bones, Dying Magic
[Braining ideas] At the moment when the enemy's attack is about to hit, what new tricks are there?
Chat from "Monster Pinball" [Marketing-Operation-User]
Picking up in the morning and evening: a generation of art enlightenment textbooks – Tomahawk
The eve festival experience of a new squid


Friends talk in white night:

Share a big bite of the Liquid Bread Boozy Bomb
[Evaluation] The simple practice of Xixi M5 grade Wagyu leftovers, experience the beggar version of petty bourgeoisie
In Youyanban's "Recommended Tour", "You Research Appreciation Group" and other tags and the evaluation page of the game library, there are often friends who share their game experience. Interns will also summarize weekly for everyone to see.
Just rushing and finishing things can't cure everyone's mental internal friction – "Sprinting and finishing things simulator"

"Marvel's Spider-Man Remake": a large-scale "cool game", a successful commercial game


"Fengtian Baishipu" – Want to hear the unpredictable story? Come in


"Pilot Italia 2": a fantastic sci-fi adventure, a novel level design with a wide-open brain


Because of a word from a woman, I will be the number one killer all the way through


"Call of the Wild: The Angler" is a personal early trial experience


Immortality: a point-and-click puzzle-solving and interactive movie game where the sword goes sideways


Circadian Dice – 26 bucks can get you a lot of fun, so it's still a good value for money in video games


It reminds me of the era when the domestic game started


"Memory Frontier": a boutique soul-like independent game with top-notch gameplay (battle chapter)


"Abandoned Soldiers: The Fog Game": Innovative Chess


[Pick the key in the comment area] "The City of Fallen Leaves" cast with gentle healing and hard-core thinking

This article is reproduced from: https://www.yystv.cn/p/9704
This site is for inclusion only, and the copyright belongs to the original author.