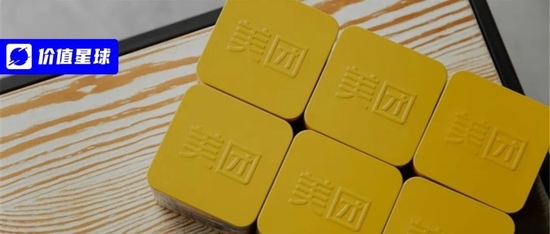 Welcome to the WeChat subscription number of "Sina Technology": techsina
Text/European Jin
Source/Value Planet Planet (ID: ValuePlanet)
What is a "big factory car"?
The full statement is: Internet giants have started to build cars.
In the past period of time, all Internet companies that can be named seem to want to become "old drivers".
High-profile ones, like Baidu and Xiaomi, hold grand press conferences to officially announce the manufacture of cars; low-key ones, like Tencent, first publicly stated that they would not build cars, and then low-key put their tentacles into the automotive field.
Recently, Meituan has also made a low-key layout of the upstream industry of new energy vehicles – power batteries.
On August 25, Sunwoda, a global leader in the field of lithium-ion batteries, disclosed a convertible bond loan and related party transaction of its subsidiary Sunwoda EVB.
According to the announcement, Sunwangda EVB and Shenzhen Meizhu Meipeng Enterprise Management Consulting Partnership (Limited Partnership) (hereinafter referred to as "Meizhu Meipeng"), CICC GCL Carbon Neutrality (Shaoxing) Industry, and Investment Fund Partnership (Limited Partnership) 12 other companies signed the "Convertible Bond Agreement", and borrowed a total of 1.19 billion yuan from the above parties for convertible bonds, which will be used for Sunwoda's daily operating funds for automotive batteries. Among them, the actual controller of Meizhu Meipeng is Zhu Yonghua, the founding partner of Meituan Dianping Industrial Fund, and Wang Xing is also on the shareholder list.
Ten days ago, some media disclosed that Sunwoda EVB had completed a new round of financing, more than double the previously planned fundraising amount of 3 billion yuan, with a post-investment valuation of about 30 billion yuan. Among the investors, there are also Meituan War Investments.
According to SNE Research statistics, Sunwoda ranked ninth in the cumulative installed capacity of power batteries in the world from January to June 2022, and the installed capacity increased by more than 600% year-on-year, the fastest growth rate among the top ten power battery manufacturers. At the 2022 World Power Battery Conference, Sunwoda also ranked among the "Top 12 Global Power Batteries".
Another set of data from SNE Research shows that by 2025, the global power battery production and sales gap will reach 37%, and the loading gap will reach 25%, and the supply and demand will continue to be tight. It also seems to show the potential of a power battery company like Sunwoda from the side.
So Meituan is now betting on power batteries to prepare for car building?
Looking forward to "cars"
Combing the investment of Meituan over the years, it can be found that Meituan has invested in the field of automobile transportation since 2018, and will reach a peak in 2021 (a total of 4 investments).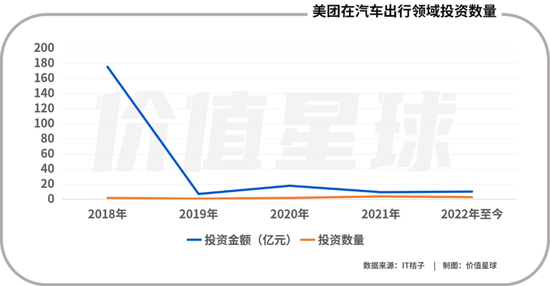 At present, Meituan's foreign investment is mainly realized through three parts: Dragon Ball Investment, Meituan's Battle Investment and Wang Xing's Personal Investment.
The characteristics of Meituan's investment are also very distinctive. The projects invested in the early stage are mainly concentrated in life service projects, which are closely related to the main business, such as other corporate service projects such as Red Cloud PMS and Dark Horse Software, and retail projects such as Meicai.com and Yijiupi. , Kuxun Tourism, Hazelnut Homestay and other tourism-related projects.
But after 2019, Meituan's investment trend began to change.
Meituan began to bet on technology fields, such as smart hardware, automotive transportation, advanced manufacturing and other fields have become Meituan's favorite.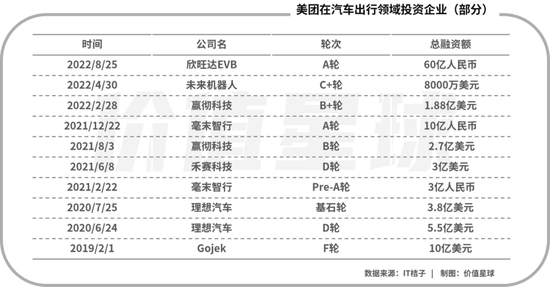 Since the beginning of 2022, Meituan has made three moves in the field of car travel. In February, Meituan co-invested in the US$188 million B+ round of financing from Inceptio, an autonomous truck technology and operation company; in April, Meituan led the US$80 million C+ round of investment in Future Robotics (Shenzhen) Co., Ltd.; Meituan Zhantou led the 6 billion A round of financing in Xinwangda EVB.
The frequent investment moves seem to show that Meituan has become an "invisible leader" in the field of smart cars.
Looking further, the layout of Meituan can almost cover the entire "life cycle" of a smart car from production to after-sales. The underlying areas of Meituan's investment include autonomous driving (Wincher Technology), lidar (Mimozhixing), and power batteries (Xinwangda EVB); service areas include travel services (Go-Jek), new car sales (Shanghai Three Quick Save Heart Purchase Technology Co., Ltd.), and there is also a car maintenance/use car section on the Meituan APP, which provides maintenance and other services.
In addition, Meituan has also invested in Li Auto, an end-to-end vehicle company. In 2020, before Li Auto went public in the U.S., Meituan founder & CEO Wang Xing and Meituan invested more than $1.1 billion in it.
As for the reason for investing in Ideal, Wang Xing once explained that the technologies such as autonomous driving and human-vehicle interaction developed by Ideal Auto will have a synergistic effect with Meituan's business in the future. Meituan is essentially a mobility company, so vehicles are important to Meituan. In addition, the future will belong to electric vehicles, so Meituan hopes to participate in it.
When investing in Inceptio, Zhu Wenqian, vice president of strategy and investment of Meituan, once said that investing in Inceptio is a leading opportunity to actively participate in the autonomous driving track of China's mainline logistics. The leading independent research and development capabilities of unmanned distribution have long-term accumulation in this field. In recent years, the investment in unmanned distribution has continued to increase, and the process of large-scale implementation has been further accelerated. At the same time, Meituan continues to invest in cutting-edge technology fields with long-term development value. , and actively deploy smart cars, autonomous driving, robotics, semiconductors, biotechnology and other fields."
It is said that Meituan will use two points to anchor an investment track. The horizontal axis is technology, and the vertical axis is the landing scene. Then car travel is one of the most important local scenes for Meituan.
Such investment logic is also in line with what Meituan CEO Wang Xing said in the conference call: In the long run, with the maturity of electric vehicles and autonomous driving technologies, the continuous improvement of the efficiency of goods distribution and the continuous reduction of distribution costs will be beneficial to the United States. The development of the main business of the group.
The logic of adding "hard technology"
Meituan's latest financial report shows that the company's revenue in the second quarter of this year was 50.94 billion yuan, an increase of 16.4% from 43.76 billion yuan in the same period last year. Among them, the revenue from core local businesses (including takeaway and in-store, hotel and tourism segment, Meituan flash sale, homestay and transportation ticketing) was 36.78 billion yuan, a year-on-year increase of 9.2%, accounting for the total revenue of 72.3%.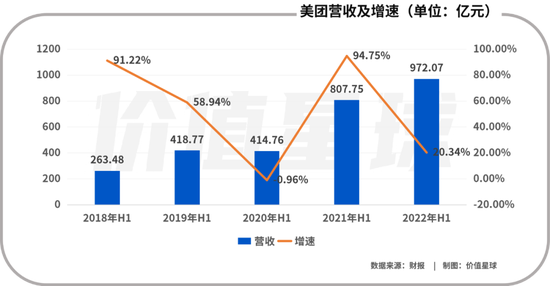 It can be seen that Meituan's several basic businesses are quite mature, and they have maintained a certain growth rate even in the face of the pressure of the epidemic. But the problem is that Meituan has a high market share in various fields such as domestic and foreign sales, in-store, homestay and ticketing. It is not easy to maintain the previous high growth rate. The group needs to expand a new growth curve.
In October last year, Wang Xing announced that Meituan's strategy was upgraded from "Food + Platform" to "Retail + Technology", hoping to use advanced technology to open new breakthroughs and seek new development. This concept is reflected in the investment style, and it has become the underlying logic of Meituan's "increasing positions" in hard technology in recent years.
On the other hand, under the guidance of policies, hard technology companies are also getting more and more attention from capital, and advanced manufacturing, medical and health care, and corporate services have become the most popular tracks favored by capital.
Major CVCs also gather here.
Taking Tencent as an example, after reducing its holdings in Internet companies such as JD.com and SEA, Tencent has stated that it will continue to explore new tracks and opportunities in the future, especially cutting-edge technology and the digitization of the real economy.
As a result, in the first half of 2022, Tencent has made frequent moves in the fields of intelligent manufacturing and enterprise services, and has successively invested in DataPipeline, a one-stop real-time data fusion service platform, Wuzhi Intelligent, an artificial intelligence technology application company, and RPA solution provider Shadow Knife RPA, Digital Audio technology solution provider Panorama Sound Technology, DPU chip and solution provider Yunbao Smart, etc.
Alibaba's investment direction is also becoming "hard". In the first half of this year, Alibaba has successively invested in Yiyiyuan, Tairuo Technology, Zhongke Microneedle, Faao Robot, Ruili Integrated Circuit, Changxin Storage, and HomeRun Wait.
Returning to Meituan, in addition to investing in the direction of automobile transportation this year, Meituan has also invested in AI vision chip research and development platform Aixin Yuanzhi, single-photon sensor chip developer Lingming Photonics, and aerial work robot company Shihe Technology and other technology companies.
However, in general, the "hand speed" of domestic CVC investment has decreased this year.
According to the "2022 Q2 China New Economy Venture Capital Data Analysis Report" released by IT Juzi, in the first half of 2022, a total of 2,786 investment events occurred in the domestic new economy field, a decrease of 636 cases compared with the same period last year, and a year-on-year decrease of 18.59%; 2022 The total amount of domestic investment transactions in the first half of the year exceeded 427.5 billion yuan, a decrease of 217.6 billion yuan or 38.05% from the same period last year.
In particular, the investment pace of the leading manufacturers has slowed down significantly. Data from Tianyancha also shows that from January to August this year, Tencent's foreign investment was about 80, compared with about 210 in the same period last year; Alibaba made about 10 from January to August this year, compared with about 30 in the same period last year. ; Meituan has 7 transactions from January to August this year, and about 10 transactions in the same period last year.
However, Gong Puling, founder of Tangxing Capital, said that because the growth of hard technology companies has its own laws, it cannot be accelerated by capital, and the growth of companies requires a process. Although my country has encouraged innovation and entrepreneurship in policies and scientific and technological innovation for so many years, and fully affirmed and supported hard technology companies, the growth of hard technology companies is far behind the growth of funds, so it has become a surplus of funds. The state of asset shortage.
He also believes that Internet investment and hard technology investment are different investment logics and investment concepts. If you invest in hard technology with the thinking of the Internet, it will cause a big bubble in the hard technology sector, especially the semiconductor field that everyone talks about, which is a direct manifestation in the secondary market. This year, companies in the secondary market have not performed well. Many companies are looking to go public, but they may not necessarily get the benefits they deserve.
From this point of view, the impact of investment institutions and CVCs of large manufacturers in the hard technology field needs to be continuously observed.
Building a car is no longer the only ticket
At present, direct "building a car" is not the only ticket to enter this industry.
Strongly related industries such as autonomous driving, smart cockpits, and power batteries are all emerging, and many companies adopt the strategy of embracing smart cars through the investment curve.
Take Sunwoda EVB invested by Meituan as an example. Although it has not yet achieved profitability, it has huge potential. According to the annual report released by Sunwoda, the gross profit margin of Sunwoda's electric vehicle battery business was 8.76%, while the gross profit margin of the industry leader CATL reached 15.04% in the same period.
Moreover, as the core part of new energy vehicles, the power battery is the "lifeblood" of the entire vehicle. Earlier, Zeng Qinghong, chairman of GAC Group, once said, "The cost of power batteries has accounted for 40% to 60% of new energy vehicles, so am I not working for the Ningde era now?"
The words are not rough. No matter which field you invest in, after Dachang CVC enters the automobile industry chain through investment, you can not only enjoy the dividends brought by the development of the industry, but also get the return on investment.
In that case, why bother to build a car in person?

This article is reproduced from: http://finance.sina.com.cn/tech/csj/2022-09-05/doc-imizmscv9188173.shtml
This site is for inclusion only, and the copyright belongs to the original author.