iPadOS 16 delayed until October
According to Bloomberg, Apple plans to delay the release of the official version of iPadOS 16 to October this year, which means that iPadOS 16 will not be released in September with iOS 16. In iPadOS 16, Apple has added a new multitasking function, Stage Manager, which provides a Mac-style multi-window multitasking management experience.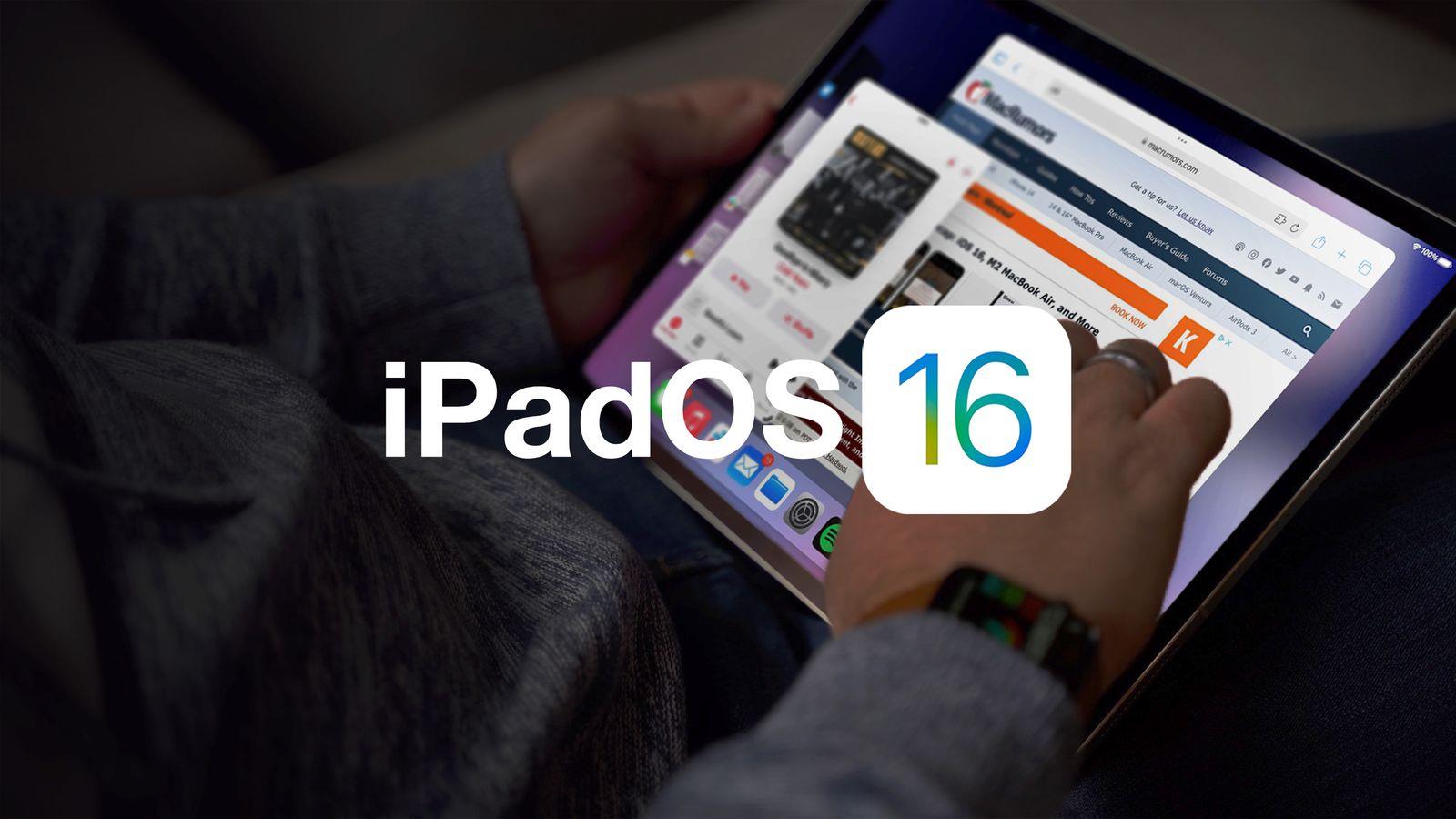 The delay in the release of iPadOS 16 may be because Apple needs more time to optimize the front-end scheduling function. The delay of iPadOS 16 means that Apple will have more time to develop iOS 16, and after the release of iOS 16, the development focus will shift to iPadOS 16.
Apple split iOS in 2019 into iOS for iPhones, and iPadOS for iPads, and iPadOS has been released at roughly the same time as iOS since then. This iPadOS 16 delay is the first time that iOS and iPadOS cannot be launched together. (Source: MacX)

Tesla is said to have developed its own recruiting software to cut costs and reduce external reliance
On August 3, according to foreign media reports, three current and former employees revealed that Tesla has developed its own recruitment software to recruit employees. The move is aimed at lowering recruitment-related costs and reducing reliance on external suppliers.
With its own recruiting software, Tesla can find and hire employees without paying other recruiting firms like Oracle, SAP and Avature.
Tesla's workforce has grown substantially in recent years as vehicle deliveries have increased. According to foreign media reports, last year, the number of Tesla employees increased by 28,533 to 99,290. (Source: TechWeb)
Lidar company Innoviz wins $4 billion order from Volkswagen, starts mass production in 2025
On August 2, Israeli lidar company Innoviz announced that it will provide lidar hardware and supporting software to CARIAD, a subsidiary of Volkswagen Group, with a total transaction price of US$4 billion (about 27.04 billion yuan), and delivery is expected to begin in 2025.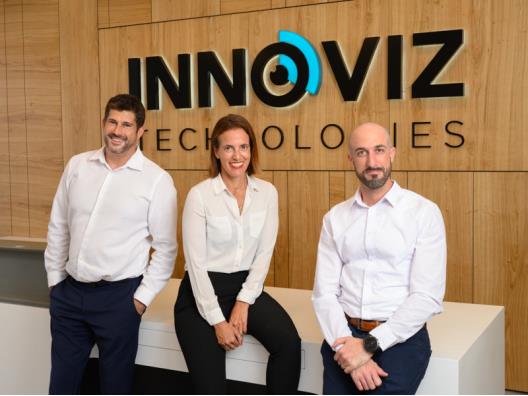 Industry insiders believe that for Innoviz, direct supply to Volkswagen as a Tier 1 is a completely new business model. Previously, Innoviz's BMW order was completed through cooperation with Tier 1 Magna.
Founded in 2016, Innoviz was selected by BMW as a lidar supplier in 2018 and listed on Nasdaq in the United States through a SPAC in April 2021.
Innoviz CEO Omer Keilaf said the agreement with Cariad will bring Innoviz's total future order book to $6.6 billion (about 44.616 billion yuan), and if the company ends up supplying more Volkswagen Group brands, the order total may increase increase. (Source: Aijiwei)

India accuses vivo of tax evasion of Rs 221 crore
On August 3, according to Reuters, the Indian Revenue Intelligence Service also claimed to have discovered vivo's tax evasion, involving a value of 22.1 billion Indian rupees.
According to reports, the Indian authorities have issued a reasoned notice to vivo India. vivo has not yet responded to the allegation. In July this year, India also searched vivo's offices and blocked 119 bank accounts related to vivo's India business and its affiliates. These accounts were unfrozen a week later. (Source: Pingwest)
The US chip bill may force manufacturers such as TSMC to adjust their strategies
Last week, the US House of Representatives passed the "Chip and Science Act" (hereinafter referred to as the "Chip Act"), which will subsidize tens of billions of dollars in incentives for new chip factories in the United States. The bill was originally planned to be signed by the President of the United States on Tuesday, but the signing of the chip bill has also been delayed due to Biden's nucleic acid test being positive again, and there is no clear time to announce it.
The industry is worried that after the chip bill is signed and implemented, it may force chip manufacturers such as TSMC to choose between China and the United States, which will adversely affect the future diversification of enterprises.
The chip bill, which subsidizes the semiconductor industry up to $52 billion, stipulates that companies receiving subsidies will be restricted from conducting major transactions in China and elsewhere for the next decade, which means that if companies want to produce production outside the United States Expansion will be limited.
According to public information, TSMC has 16-nanometer and 28-nanometer chip manufacturing plants in Nanjing, Samsung has memory chip manufacturing plants in Xi'an, SK Hysterix has memory chip manufacturing plants in Wuxi and Dalian, and Intel and Micron also have chip packaging in China. and test factory. (Source: First Finance and Economics)
U.S. Considering Commodity Futures Trading Commission (CFTC) Regulation of Cryptocurrencies
Beijing time on August 4th news, the US Senate introduced a new bill, it wants to make the Commodity Futures Trading Commission (CFTC) the direct regulator of cryptocurrencies.
The bill will give the CFTC exclusive jurisdiction over bitcoin and ether, the two most popular cryptocurrencies, and other crypto products identified as commodities are also under the jurisdiction of the CFTC.
Not only that, businesses offering cryptocurrency platforms need to register with the CFTC, including brokers, custodians and exchanges.
Proponents argue that the current fast-growing cryptocurrency market is only regulated by a bunch of state-level rules and regulations that are not efficient enough to prevent fraud. (Source: Sina Technology)

Nezha Auto and BlackBerry Officially Announce Cooperation, Nezha S Will Be Equipped with BlackBerry QNX System
Nezha Auto officially announced on August 3 that Nezha Auto and BlackBerry have officially established a partnership. In the future, the two parties will accelerate the application of intelligent technology in car driving and car cockpit scenarios.
Source: Nezha Automobile
According to the content of the cooperation, Nezha S will be equipped with the BlackBerry QNX system, a sports smart coupe owned by Nezha Auto. Among them, the Nezha S cockpit uses the highly reliable QNX® Neutrino® RTOS and QNX® Hypervisor, which can perfectly support and expand various applications of the super-sensing interactive cockpit.
Nezha S NETA PILOT 3.0 intelligent driving system will also be equipped with QNX® OS for Safety. The system has obtained ISO26262 ASIL D functional safety level certification. It is an industry-leading embedded basic software development platform, and its safety strength is self-evident. The application of the BlackBerry QNX system will ensure the functional safety, network security and reliability of Nezha S, bringing users a worry-free intelligent driving experience. (Source: Pingwest)

The harm of new crown long-term disease is becoming more and more "Nature": the risk of heart disease increases by 20 times
The international scientific journal Nature published an article on August 2 that studies have shown that even in the months after the new crown infection is cured, the risk of developing cardiovascular problems, such as heart attack, stroke, etc., will be high. In a study in Nature Medicine, researchers used data recorded by the U.S. Department of Veterans Affairs (VA) to estimate the frequency of cardiovascular problems caused by Covid-19, comparing 150,000 VA records of recovered patients with uninfected peers. Ziyad Al-Aly, an epidemiologist at Washington University in St. Louis, led the study.
The study found that within a year of being infected with the new coronavirus SARS-CoV-2, this group of people has a significantly increased risk of cardiovascular disease, including potentially serious problems such as heart disease and stroke. The researchers caution that these complications can even occur in people who appear to have fully recovered from minor infections.
For critically ill patients admitted to the ICU, the risk of cardiovascular problems increased significantly in the subsequent year. Conditions such as swelling of the heart and blood clots in the lungs put these patients at least 20 times more likely to develop the disease than their uninfected peers.
Even mildly ill patients who were not hospitalized were at increased risk of many diseases, with an 8% increased risk of heart attack and a 247% increased rate of cardiac inflammation.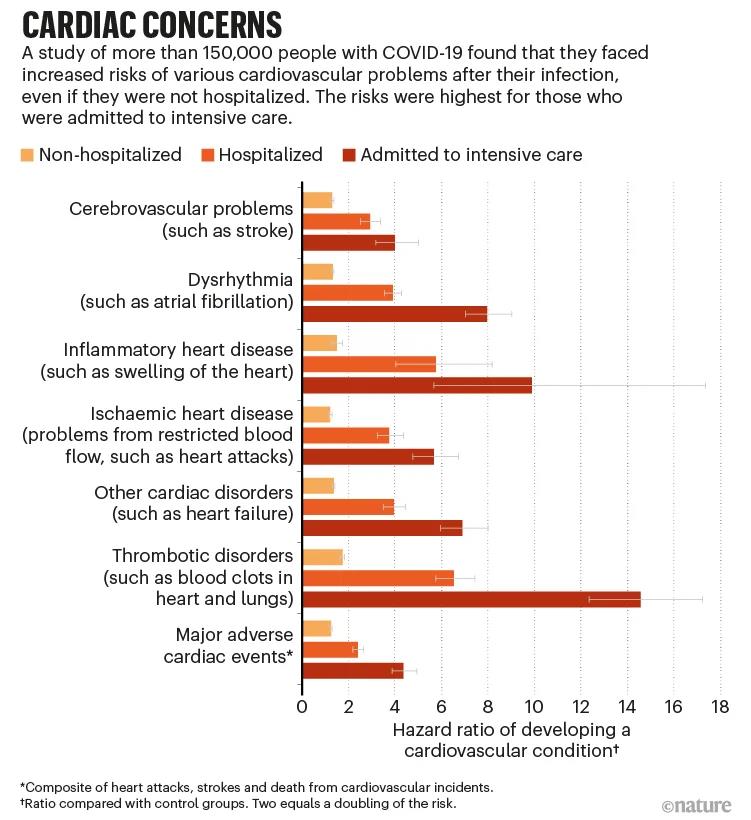 Al-Aly said there was growing evidence that contracting the virus could permanently alter the health of some people. These changes fall into the category of acute COVID-19 sequelae, which also include long-term COVID symptoms.

2022 Fortune Global 500 released, 145 Chinese companies on the list
On August 3, the latest Fortune Global 500 list was released.
The combined operating income of the Fortune Global 500 companies this year is approximately US$37.8 trillion, a sharp increase of 19.2% over the previous year (the largest increase in the history of the list), equivalent to two-fifths of global GDP that year, Close to the combined GDP of China and the United States. The threshold for entry into the leaderboard (minimum sales revenue) also jumped from $24 billion to $28.6 billion.
Walmart was the world's largest company for the ninth year in a row, Amazon rose to No. 2 and China's State Grid Corporation came in at No. 3. PetroChina and Sinopec ranked fourth and fifth respectively. Volkswagen (No. 8) overtook Toyota (No. 13) to regain the title of "world's largest automaker".
In terms of profitability, Saudi Aramco topped the list with a profit of about $105.4 billion. Apple came in second with a profit of more than $94.6 billion, and Berkshire Hathaway came in third with a profit of about $89.8 billion. Google's parent company Alphabet and Microsoft ranked fourth and fifth respectively, with profits exceeding $60 billion. The three major Chinese commercial banks of industry, construction and agriculture continued to rank among the top 10 in the profit list, of which the industrial and commercial bank's profit was as high as 54 billion US dollars.
With 145 companies on the list, China topped the list for the fourth consecutive year in terms of the number of large companies.
This article is reprinted from: https://www.geekpark.net/news/306075
This site is for inclusion only, and the copyright belongs to the original author.