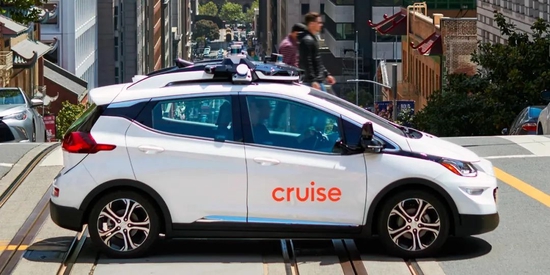 Welcome to the WeChat subscription number of "Sina Technology": techsina
Text | Deng Simiao
Source: Smart Car Reference
GM Cruise's driverless taxis are burning through $5 million a day.
The latest financial report data shows that Cruise lost a total of 900 million US dollars in the first half of this year, which was 300 million US dollars more than the same period last year.
At this rate, the money will be burnt out in less than 2 years.
As the first echelon player of Robotaxi in the world, what happened to the self-driving company Cruise, the unmanned car giant alongside Google Waymo and Baidu Apollo?
And Cruise is also the fastest company in the United States to land unmanned taxis.
GM Cruise is burning $5 million a day?
General Motors' second-quarter earnings report was freshly released.
The data showed that GM's Q2 net income was $1.7 billion, down 40% year-on-year, mainly due to parts shortages and production constraints.

The most eye-catching point in the financial report is Cruise, the star self-driving company owned by GM.
Cruise's operating loss in the second quarter was US$500 million (about 3.38 billion yuan), which means it lost more than US$5 million (about 33.84 million yuan) in one day.

In the first half of this year, Cruise lost a total of 900 million US dollars (about 6.1 billion yuan), while the total loss in the first half of last year was 600 million US dollars. This year, it lost 300 million US dollars (about 2.03 billion yuan) compared with last year.
Since GM started its Robotaxi business in San Francisco in 2018, it has lost nearly $5 billion (about 33.8 billion yuan) so far.
In addition to losing money, the earnings report also reflects an important piece of information – Cruise's current cash flow.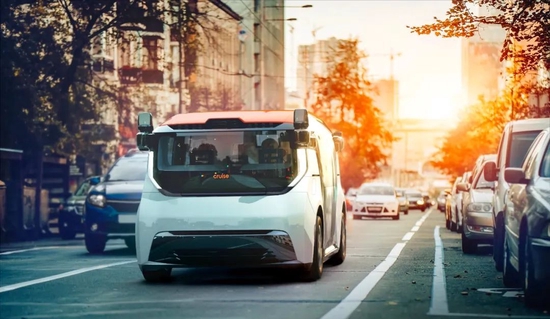 Cruise currently has a total cash reserve of $3.7 billion, plus a $5 billion line of credit from General Finance.
But if it burns at this rate, it loses more than $5 million a day, and it will run out in less than 2 years.
Well, autonomous driving really is a money-burning game.
In this regard, GM CEO Mary Barra calmly stated that she is still optimistic about Cruise, and reiterated:
Cruise could generate $50 billion in annual revenue from self-driving-related businesses by 2030.
How does GM Cruise see such a waste of money?
Where did the $500 million go in the second quarter?
First of all, most of it should be spent on the day-to-day operation and management of the Robotaxi fleet.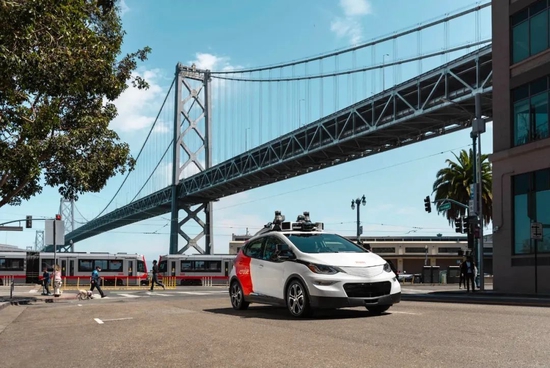 On February 1 this year, Cruise opened the Robotaxi service to the public for free in San Francisco; on June 22, it officially opened the Robotaxi fee-based operation service in San Francisco.
This means that for almost three months, Cruise has been paying out of its own pocket for users to experience autonomous driving for free.
Second, some of the money should have been spent on the advance deployment and preparation of Cruise Origin.
The Origin car, unveiled in January 2020, has a door similar to a subway door without a steering wheel, brake pedal, rearview mirror, and turn signal, which can be used to carry people or deliver goods.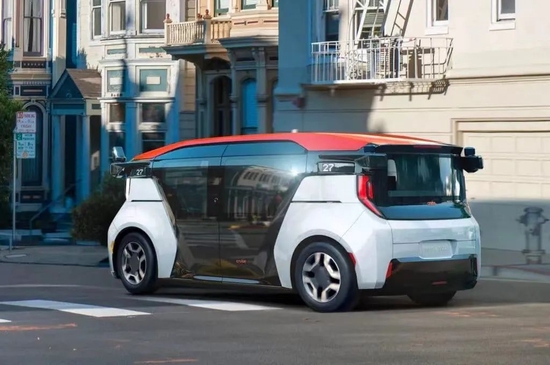 In February, Cruise submitted an application to NHTSA, the U.S. National Highway Traffic Administration, hoping they would approve 2,500 Origins on the road, the data show.
NHTSA announced it to the public a few days ago, and it is estimated that it will be approved soon.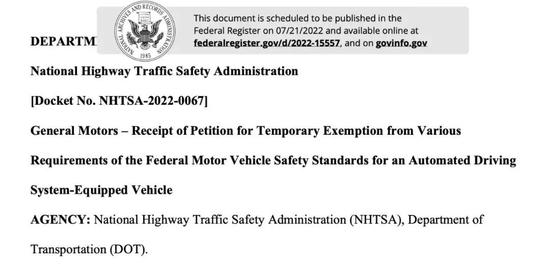 And it is also clearly written in the financial report that a large-scale road test of Cruise Origin will be launched in the second half of the year.
In addition, some of the money should be used to expand the Robotaxi fleet.
Since the start of charging operation, Cruise has not been satisfied with the original 30 vehicles, covering only one-third of San Francisco.
According to the data, they plan to put hundreds of vehicles into the entire San Francisco as soon as the end of the year, so part of the expenditure in the second quarter may be used to expand the Robotaxi fleet.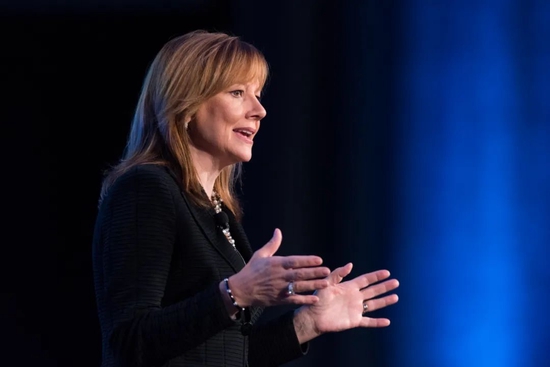 The cost is so huge, but GM CEO Mary Barra doesn't seem to panic at all, and her answer seems to give the reason:
We will definitely provide enough funding for Cruise to win market share and lead the way.

Our plan is to reduce costs once the technology matures.
Regarding how to turn losses into profits in the future, some media expect that with the gradual expansion of operating hours and geographic coverage, there will be some improvement.
Officials say more details will be announced later.


(Disclaimer: This article only represents the author's point of view and does not represent the position of Sina.com.)

This article is reproduced from: http://finance.sina.com.cn/tech/csj/2022-07-27/doc-imizmscv3730988.shtml
This site is for inclusion only, and the copyright belongs to the original author.