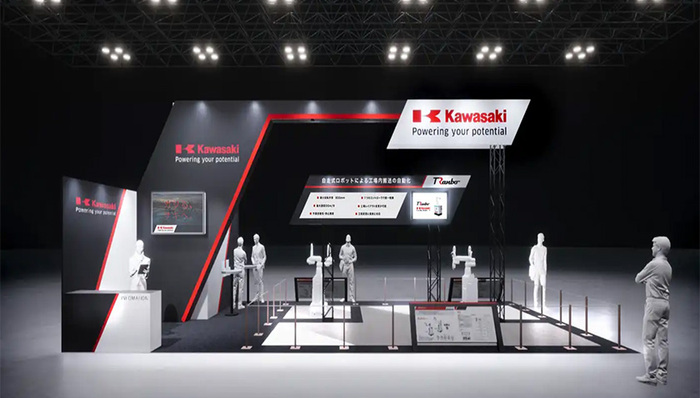 Image source: kawasaki Kawasaki Heavy Industries official website
Reporter| Ma Yueran
Subsidiaries of Kawasaki Heavy Industries (Kawasaki, TYO: 7012) exposed a fraud scandal. "Japanese manufacturing giant admits to quality inspection fraud for nearly 40 years", and "Kawasaki Heavy Industries stock price plummeted" entries rushed to Weibo hot search.
According to CCTV Finance's "Tianxia Caijing" column, on June 7, Kawasaki Heavy Industries admitted to the outside world at an online press conference that there were multiple quality inspection and fraudulent behaviors in the central air-conditioning refrigerators produced by its subsidiaries. The general manager of the subsidiary involved has already dismissed from duty.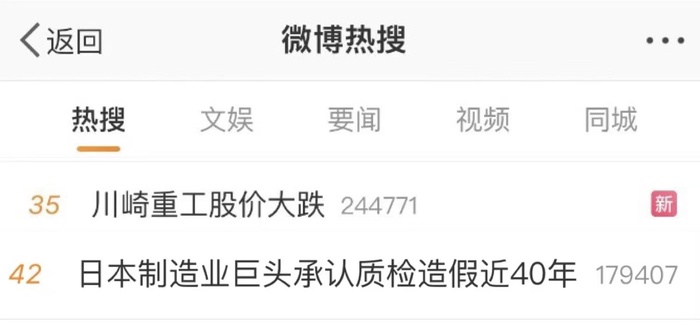 Image source: Sina Weibo
The company's specific fraudulent behaviors mainly include: in the pre-shipment test run inspection, fabricated data that has not been measured; when the customer arrives for inspection, the test standard is achieved by manipulating the measuring instrument. These two fraudulent acts continued from 1984 to this year, a span of 38 years.
Kawasaki Heavy Industries also admitted that in the product introduction of the subsidiary involved, some products that have not obtained the Japanese Industrial Standard Certification have been written as certified. This behavior continued for more than 20 years.
The relevant person in charge of Kawasaki Heavy Industries said that the quality inspection fraud has no impact on product safety, and related products have not involved the Chinese market.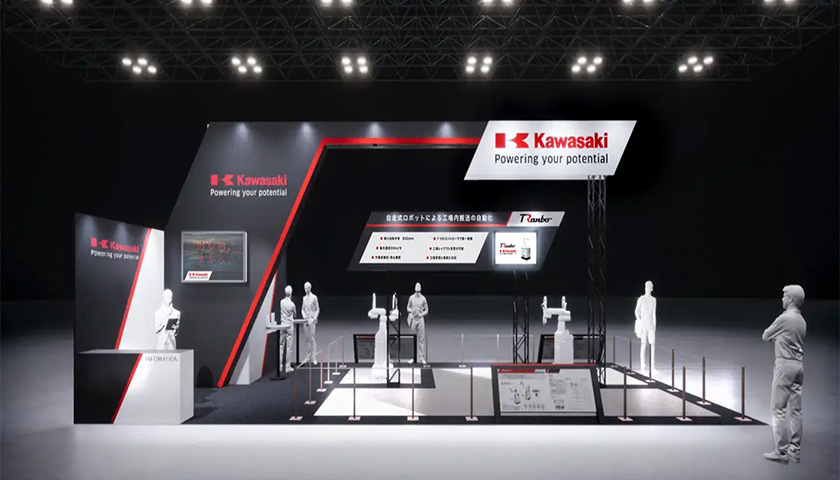 On June 7, Kawasaki Heavy Industries' stock price fell by more than 13% , and the closing price that day was 2,787 yen ( 138.79 yuan), a decrease of 4.4%.
As of 11:30 Tokyo time on June 9, the share price of Kawasaki Heavy Industries rose to 3,005 yen (about 149.64 yuan ). At present, the company's total market value is about 504.6 billion yen (about 25.1 billion yuan).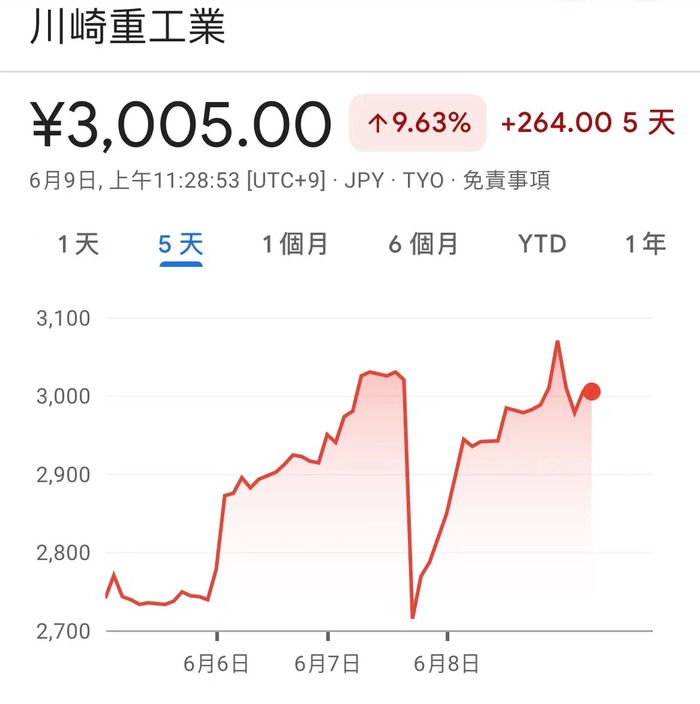 Image credit: Google Finance
Previously, the Shinkansen train frame produced by Kawasaki Heavy Industries had a safety hazard. In December 2017, a 14-centimeter crack was found in the frame of a Japanese Shinkansen train.
In February 2018, the West Japan Railway Company announced the results of the investigation, saying that the cracks were caused by the steel under the car did not meet the specifications and the strength was not enough.
The survey results show that the chassis frame is made of 8 mm thick steel plate to make a "mouth"-shaped structure, and the thickness of the processed steel is required to be more than 7 mm, but the thinnest part of the welded part of the bottom surface of the frame where cracks are found is only 4.7 mm.
Japan's Tokai Railway also announced that it found that 46 of the train chassis produced by Kawasaki Heavy Industries did not meet the standard thickness. Kawasaki Heavy Industries later held a press conference to apologize to the public.
Kawasaki Heavy Industries started in the Meiji Restoration era, formerly known as the Kawasaki Tsukibottom Shipyard established in 1878, and quickly became one of the most important heavy industrial companies in Japan.
In 1939 , the company changed its name to Kawasaki Heavy Industries Co., Ltd. In 1969, Kawasaki Heavy Industries manufactured Japan's first industrial robot, marking the start of commercial mass production of industrial robots. At present, Kawasaki Heavy Industries' business covers aviation, aerospace, shipbuilding, railway, robotics and other fields.
From April 2021 to March 2022, Kawasaki Heavy Industries' revenue reached 1,500.879 billion yen (about 74.7 billion yuan), a year-on-year increase of 0.83%; net profit was 21.801 billion yen (about 1.1 billion yuan), and the net loss last year was 193.32 billion yen (about 1 billion yuan).
In recent years, the Japanese manufacturing industry has repeatedly exposed the problem of counterfeiting, which has brought Japanese manufacturing down from the altar.
On April 21 this year, Japan's Mitsubishi Electric admitted that its factory in Ako, Hyogo Prefecture, produced transformers that had been fraudulent for 40 years . On December 15, 2020 , Mitsubishi Electric admitted that it had exported a large number of auto parts to European car companies that did not meet local regulations, and forged relevant documents for up to three years.
In addition to Mitsubishi Electric, well-known companies such as Kobe Steel, Japanese pharmaceutical company Kobayashi Chemical, and Japan's Hitachi are also involved in fraud scandals.
media coverage
CNBeta fast technology interface
This article is reprinted from: https://readhub.cn/topic/8gGvXgacMzY
This site is for inclusion only, and the copyright belongs to the original author.