Original link:https://taiwan.chtsai.org/2022/09/06/gangganghao_de_youya/
Lin Chiling wrote about her philosophy of life and her way of self-cultivation in "Just Right Elegance" published in June this year. I read this book recently and was impressed. Everything is just as elegant as the title of this book.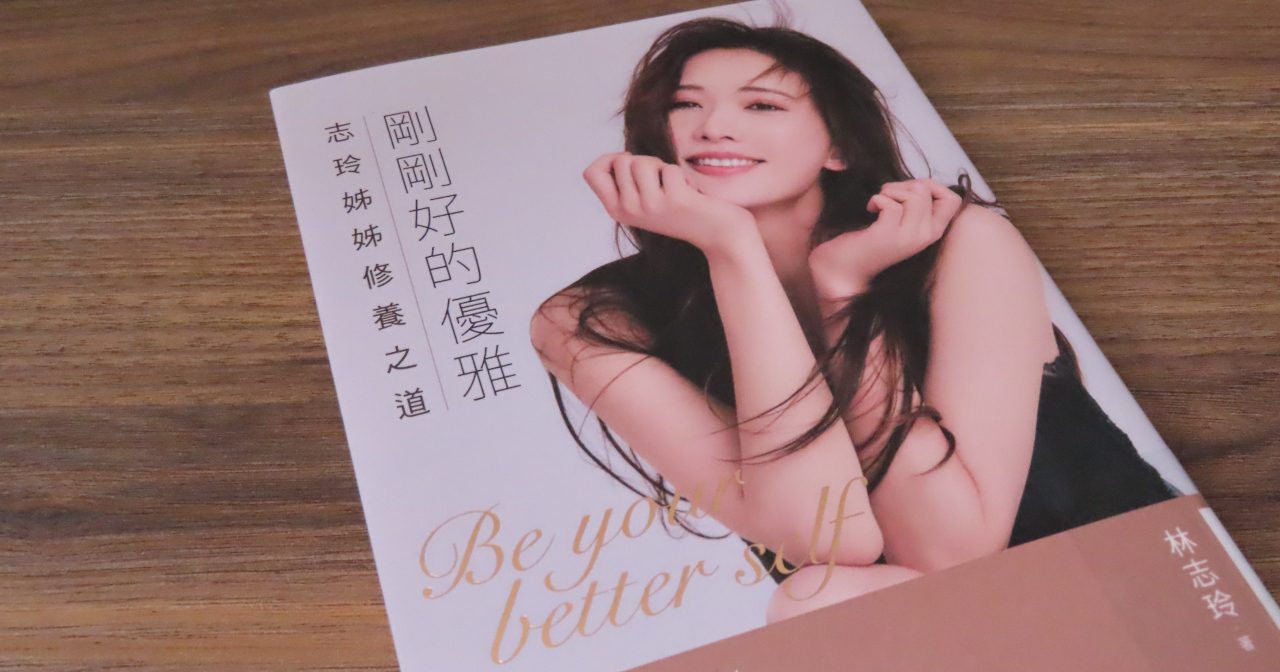 Sister Zhiling's writing style amazes me. Express plainness as if speaking to you; you can almost hear her voice as you read. The words are precise and delicate, not contrived or sensational. Everything is just right.
The book is divided into four parts, a total of forty articles. These articles are of course strong and weak. Most of the articles are based on her personal experience or observations, which are very convincing. A small number of them are just reasoning, and those who have less stories are weaker. But overall there is a fairly consistent texture and all are fairly readable.
I especially like her talk about "being yourself". For example, she said, "Instead of spending time creating a character design, it is better to spend time developing some good habits that are useful to me." It is very exciting. Emphasize investing in your own learning, ideas, charisma, and good habits.
To be yourself is to fight gossip. Who more often and knows how to face these things than Sister Zhiling? "If my gossip makes people laugh, that's fine, because I'm not a humorous person. If my gossip makes people frown, I'm sorry, but that's not what I said," she said.
Speaking of not comparing yourself to others, she cites Yuzuru Hanyu and Ichiro Suzuki as examples. She said, "Can we stop being obsessed with the results, and instead thank the self who has worked hard, and even if the results are not as expected, we can face up to our own insights and learnings from this experience?"
She talks about going from caring about people making fun of her baby voice to accepting herself. The disadvantage may be the advantage, it is precisely because of the baby voice that everyone remembers and recognizes her. "One thing you should always do well in your life is to be yourself."
Then came loneliness and love, one person and two people. She said: "Of course we can expect two people to coexist, but when you are alone, you should enjoy being alone and live in the moment."
Here she gave a great metaphor: "Love is not waiting, but meeting." It means not to lose yourself just to wait, but to grasp the moment and live every moment to see the best of yourself.
People will grow old eventually, even sister Zhiling. She said, "Since there is no way to treat time as an enemy, then as a friend. I hope time will make me a woman with a story." It's very similar to what I often say about "making age a training partner", but you see, I am Not so elegant.
There is a strong consistency throughout the book. That is, you won't see inconsistencies and conflicts. It can be seen that these ways of self-cultivation really come from the common core, from the heart of Sister Zhiling, and the sincerity of Sister Zhiling.
When reading this book, I often feel that Sister Zhiling is like a wise Zen master. I'm glad I didn't skip this book because of the stereotypes (you know most books written by celebrities are empty and broken). If you missed it at first, go borrow or buy a copy and read it. You will not be disappointed.
This article is reprinted from:https://taiwan.chtsai.org/2022/09/06/gangganghao_de_youya/
This site is for inclusion only, and the copyright belongs to the original author.