Original link: https://meledee.com/2022/07/4050.html
Recently, WPS, a well-known office software owned by Kingsoft Corporation, revealed that the user's local files were locked by Kingsoft Corporation for no reason, causing heated discussions.
Fortunately, I don't need WPS. I use Microsoft Office as the most commonly used office tool at work and at home, but it is very troublesome to manually install or reinstall Microsoft Office every time. Fortunately, there are websites that launch Office Tool according to the deployment API interface of Microsoft's official website. Plus auxiliary enhancement tool, whether it is personal installation or enterprise batch deployment, can realize one-stop service of download, installation and activation.
It is recommended to download the "Included Framework" version (built-in .NET 6.0 Desktop Runtime x86). Domestic users can download it from the "Shandong University Mirror Site". After downloading, pay attention to verifying SHA-256 to prevent the software from being maliciously tampered with.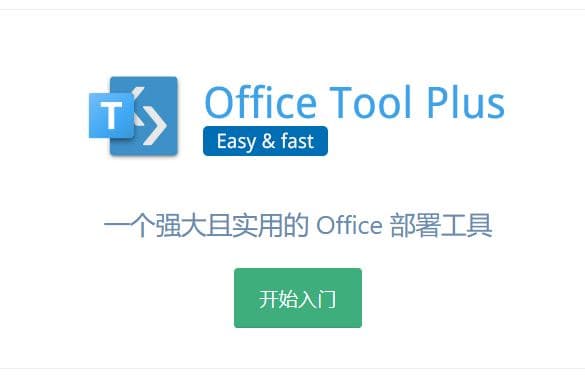 ---
Steps:
1. After downloading, unzip it to any directory and run Office Tool Plus.exe. If there are other versions of Office in the computer, you can use Office Tool Plus to uninstall (Toolbox – Repair Tool – Remove Office, it will take effect after the system restarts)
2. Click the " Deploy " button on the left toolbar or " Install Office " in the upper right corner of the home page, and select the version you want to install. It is recommended to install " Office LTSC Professional Plus 2021 – Volume License "; in " Deployment Settings " Select " 64-bit " for " Architecture " and " Office 2021 Enterprise Long-Term Edition " for " Channel ". For environments with slow network speeds, you can select " Download and then deploy ".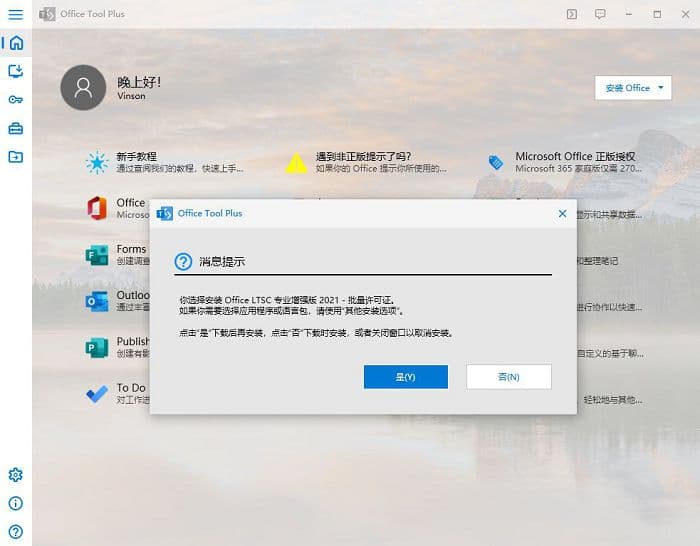 3. Check the Office components you need in " Applications ", it is recommended to install at least the three most commonly used programs, Excel , Word and PowerPoint , and add " Simplified Chinese " in " Language ", other options remain default, confirm the information After correct, click " Start Deployment " in the upper right corner to start the automatic installation.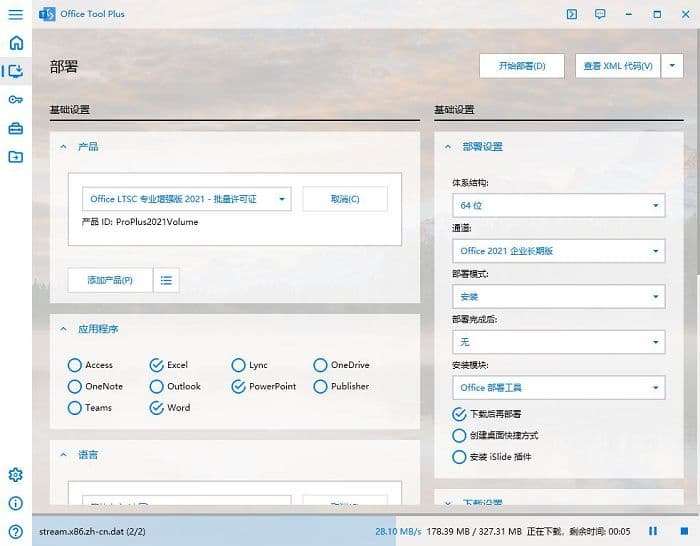 4. The software will remind "Are you ready to install Office?", reconfirm whether the installation parameters are correct, click "Yes" to continue the installation, the installation may take a few minutes, just wait for the installation to complete.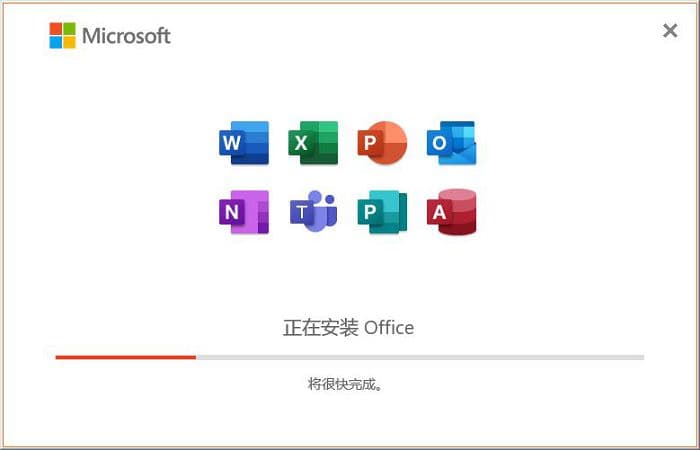 5. If you need to activate Microsoft Office, please visit the article " System Activation Artifact Download: HEU KMS Activator ", download and decompress it and activate it with one click (KMS activation: connect to the KMS server every 180 days and automatically renew).
---
Quick Facts: Why Microsoft Office LTSC 2021 (Long Term Servicing)?
Microsoft officially launched Microsoft Office LTSC 2021 (long-term service version) in September 2021. This version is an offline version specially customized for government and enterprise organizations. It is not intended for ordinary consumers because it is impossible to obtain security patch updates through the Internet.
Compared with Office 2019, Office 2021 provides Microsoft 365 subscribers with all the new features from 2019 to 2021. The more commonly used features are as follows:
◆ Excel adds XLOOKUP, XMATCH, LET functions, and a new dynamic array with six functions;

◆ PowerPoint improved slide recorder (including presenter video);

◆ Outlook adds translator and inking functions, etc.;

◆ Added the function of automatically saving files in Word, Excel and PowerPoint;

◆ Further software performance enhancements, visual design updates, added Dark Mode, new search box, and more.
This article is reprinted from: https://meledee.com/2022/07/4050.html
This site is for inclusion only, and the copyright belongs to the original author.