Welcome to the WeChat subscription number of "Sina Technology": techsina
Text / Jia Haonan and Deng Simiao
Source: Smart Car Reference (ID: AI4Auto)
"Tesla can do without me," Musk said amazingly.
But the premise is that he is bound and taken away from the earth by a visitor from his home planet.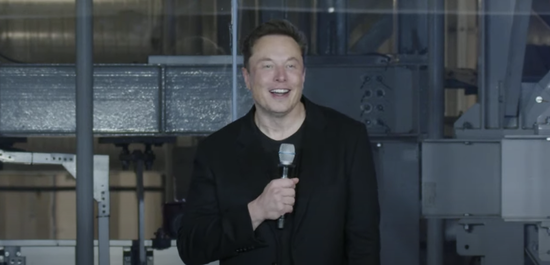 Suddenly, Musk was caught off guard and joked about his possible alien origin, or at the just-concluded Tesla shareholder meeting.
Perhaps it was also because of the meeting with shareholders that Musk was extremely excited.
In addition to revealing the real body, there are other materials:
Core Tesla employees work seven days a week, no exaggeration, and more are needed.
Next month's AI Day unveils a humanoid robot that's worth even more than a Tesla car.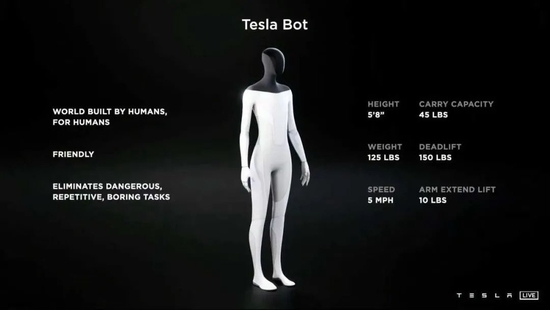 Of course, the traditional bragging flag is indispensable:
10 years later, our total car production and sales will definitely exceed 100 million vehicles.
In addition, Tesla's new factory, 4680 battery, FSD research and development progress, etc. What else did Musk say? All 21 questions are summarized here for you.
About autonomous driving, about cars
1. What's new about Tesla?
Elon Musk: The 3 millionth car was produced just last week, and the annual production may reach 1.5 million this year.
At this time 10 years ago, Tesla had produced about 2,500 early Roadsters and a few hundred Model Ss.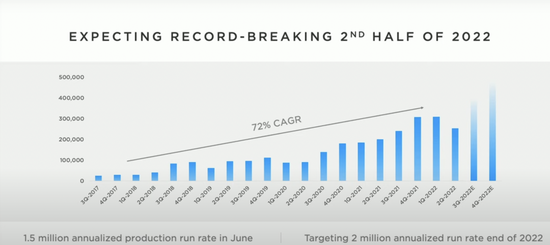 The climb of Tesla's production and sales looks like an unreliable business PPT, but the difference is that Tesla has really achieved such an incredible growth curve.
2. What about FSD? What stage of development is it now?
Musk: FSD will definitely be fully autonomous within a year, I promise!
(Musk said this in a sarcastic tone, because "this year must" has become a famous meme inside Tesla)
Version 10.12 has been in development for a while and has made some significant architectural improvements.
FSD unprotected left turn is often complained, we are improving it, and now it can handle about 90% of similar scenarios.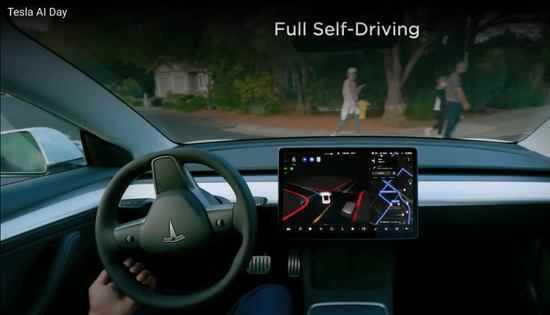 The relevant team literally works seven days a week, and I also hope that more AI talents will join Tesla.
(Tesla Autopilot No. 1 Andre Kapassi just resigned)
Now, the FSD measured mileage will soon exceed 100 million miles (160 million kilometers), and within this year, the test will be open to all applicants.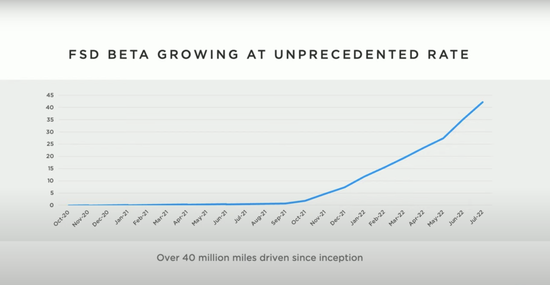 The ultimate goal of FSD is to replace drivers, just as escalators replaced human elevator drivers.
3. What is Tesla building cars for?
Elon Musk: People told me in the early years that building a car is a stupid decision, and building a tram is even more stupid. But today Tesla has the highest gross margins of any car company.
Now, almost all car companies accept electrification, but the value of new energy vehicles is autonomous driving.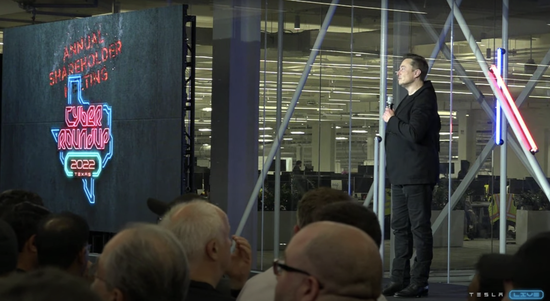 You can just make a tram with a range of hundreds of kilometers, but no one buys it, because everyone still prefers gasoline cars.
This is why Tesla is not just a car company, but a software company.
Tesla's software is not limited to the car side, but connects factories, employees, systems, etc. into a cyber network.
4. How is Tesla doing in terms of safety?
Elon Musk: We have the lowest probability of casualties because we passed the relevant tests of the US government.
All our cars are connected and that's what makes the difference. And many manufacturers have no idea what exactly happened when they got into a car accident.
But at Tesla, we can take a closer look at these accidents, improve and improve vehicle safety performance, and improve the vehicle's crash structure.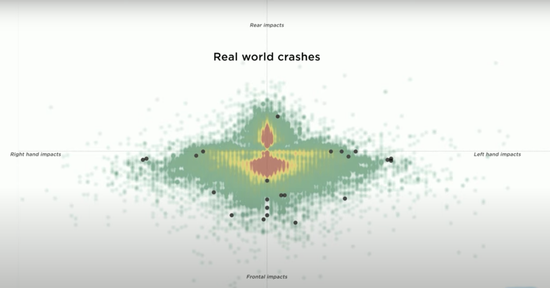 In the most recent OTA update, we made improvements to the seat belt warning function and the deployment of airbags.
Tesla AutoPilot can also "foresee" if an accident will occur, and if there is a 99% chance of it happening, it can activate seat belt warning in advance and then deploy the airbags.
5. How do you view the competition of new energy sources?
Musk: Electric vehicles are actually grabbing share from oil vehicles, not from other new energy vehicle companies.
But Tesla still welcomes competitors, because every time a friend advertises, Tesla's cars sell better, which is really funny.
However, we also open patents for them to use, so it is a kind of reciprocity.
6. Tesla is overcharged, what can be revealed?
Musk: All I can say right now is that we're doing some cool improvements for superchargers. The number of Tesla overcharges will double every year from now on.
The specific situation, including plans for FSD, new factories, etc., I want to leave it to AI Day next month.
7. What do you think of car sharing?
Musk: For the most part, the car is sitting idle. If the car can drive itself, the frequency of use will be greatly increased.
A rental model will also be available for the Optimus humanoid robot at a later date.
If Tesla succeeds at this, Tesla could become the most valuable company today.
8. Does the current output of 4680 batteries match the output and production speed you originally envisaged?
Musk: Tesla may mass-produce 4680 batteries by the end of this year. However, this will not affect car production.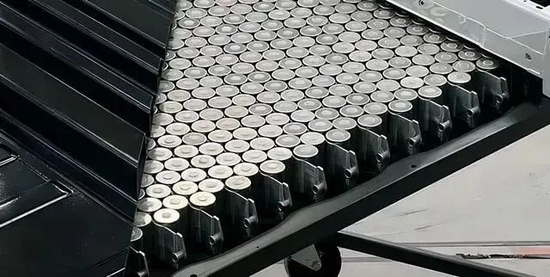 Tesla gets enough batteries from suppliers to supply 1.5 million vehicles. By next year, though, the 4680 battery will be crucial.
Don't worry, it's not the end of the world yet
9. What will Tesla do next?
Musk: In the third stage, Tesla is preparing to build 10-12 super factories, each with an annual production capacity of 1.5 million to 2 million vehicles. In this way, Tesla's annual production and sales target of 20 million can be achieved.
The next factory location will be announced later this year. You know, I'm half-Canadian.
(The loudest voice for the site selection is Canada.)
There is also competition among the various gigafactories within the company, but I tell you, the Shanghai factory is so good that it's almost hard to beat.
By the way, let me state that I really like California. The California factory team is super powerful.
(This remark caused a lot of laughter, because Musk has long been unhappy with the California policy and moved Tesla's headquarters and family to Texas.)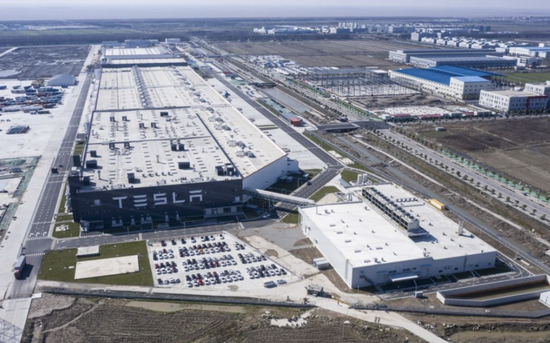 In the third phase, Tesla plans to build the "three pillars" of a sustainable future: the production of clean and renewable energy (Tesla Solar), energy storage battery packs, and power transmission equipment.
At present, the Nevada factory has started the battery pack recycling business.
In the third stage, Tesla's most important business is to expand its scale. The goal is to build a sustainable economy on a global scale. The means are three pillars.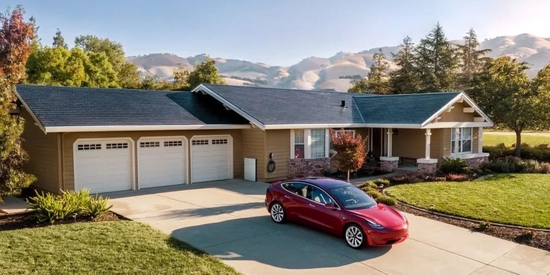 For example, what I am thinking about now is how much lithium, nickel and other resources should be used to support a sustainable global economy.
Of course, the sooner this is done, the better, but don't worry, the earth hasn't reached the end yet.
10. In order to achieve the long-term goal of producing 20 million vehicles per year, how many factories are needed?
Musk: About 12 factories. The California factory has run out of space, and that factory has an annual production capacity of about 700,000 to 800,000 vehicles. I hope to build super-large factories next.
11. When will the Tesla Cybertruck price be announced? When we actually pick up the car, will it change much from what was originally advertised?
Musk: The specifications and pricing of the Cybertruck will be different.
You know it was released in 2019, when the deposit was $99. In the next few months, the first Cybertruck production equipment will be installed in the US Texas factory.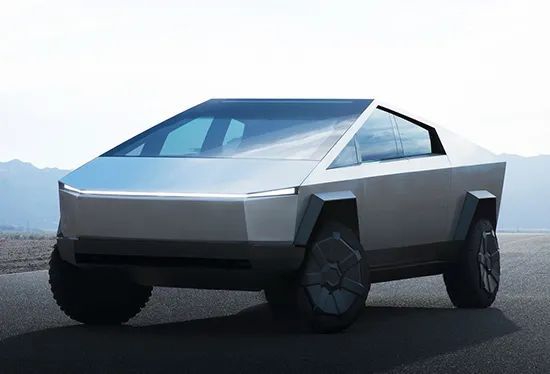 12. What is the hardest part of your job?
Musk: Tesla is constantly improving the integrated casting process. The original 171 parts of the body have now been reduced to 2.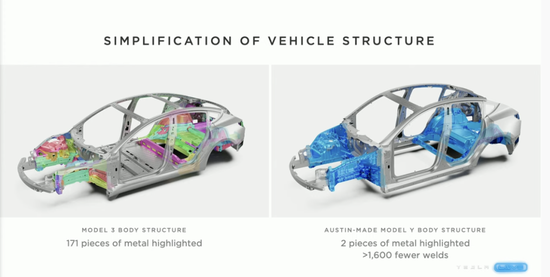 This has also greatly reduced the need for production robots in factories.
In the factory layout, the process is also continuously optimized.
And the hardest part of my job is the Tesla manufacturing process.
By the way, Tesla is the place to work for the best engineers in the world, and we allow employees to work at either Tesla or SpaceX.
Even if I go back to my home planet, Tesla will be fine
13. How about the Tesla Robotaxi that was blown before?
Musk: Tesla's goal now is to achieve a universal solution for autonomous driving, so it will not launch a dedicated Robotaxi fleet in a certain city.
14. What can we expect from Tesla AI DAY?
Musk: AI DAY is next month, people will be amazed by it, and there will be a lot of cool things.
I'm actually kind of surprised that people don't seem to realize how important the Optimus humanoid is.
In my opinion, humanoid robots are more valuable than cars in the long run.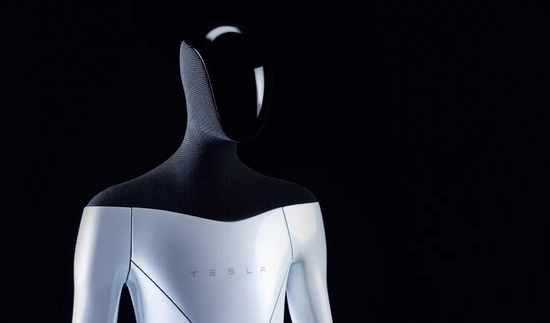 In fact, it can help improve economic conditions and alleviate labor shortages.
15. Imagine what Tesla will be like 10 years from now?
Musk: What will the next ten years be like? Ten years ago, we built less than 3,000 cars.
Ten years later, 100 million cars, which is pretty good. I'd be surprised if it doesn't reach 100 million cars in ten years.
Ten years from now there will be countless new products, some you've heard of, some you don't even know.
16. Have you considered the issue of successor?
Musk: Tesla's roadmap for the future plan is very ambitious and difficult to execute. Most of the details of these plans are made by myself.
So as long as I still have a role, I will definitely stay at Tesla. Of course, I think it's the product design and manufacturing aspects that play the biggest role.
However, even if I were to return to my home planet one day, or be abducted by aliens, the Tesla would function normally.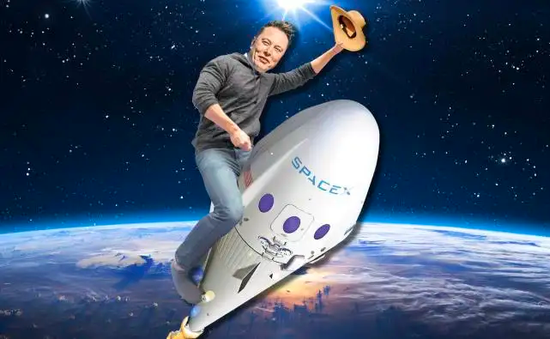 17. How is The Boring Company developing now?
Elon Musk: The Boring Company is doing great. I love high-speed trains, and I take every opportunity to take the train. The company can do more transformations in the future.
Tesla's finances
18. How much money does Tesla make now?
Elon Musk: The earnings curve is like my own trauma recovery curve.
But the good thing is that we are now profitable and have cash on hand (green curve), which is critical for Tesla.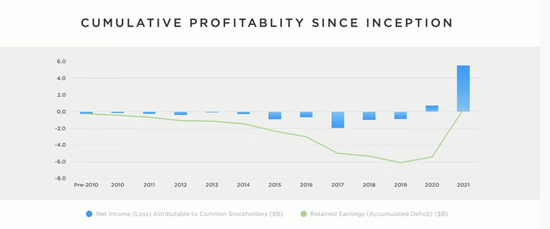 19. How will Tesla use its cash flow in the next few years? Will Tesla increase capex, share buybacks, dividends or acquisitions?
Elon Musk: It's interesting that Tesla actually makes very few acquisitions, except for the only big one — SolarCity, and the next biggest acquisition is Grohmann (automated industrial equipment company).
Compared to other companies, Tesla only takes a small percentage of equity/assets for acquisitions. I think that's a good thing.
We are interested in companies that are doing well in manufacturing, automation, software, AI.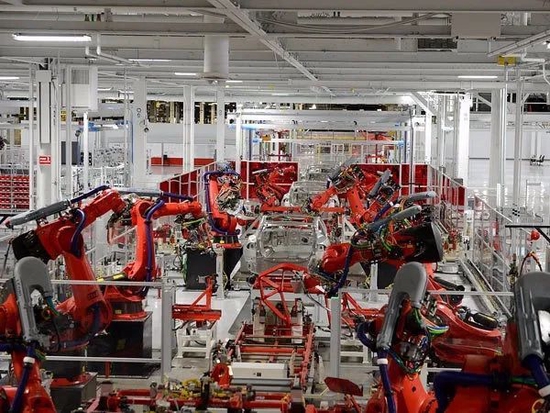 We will of course increase capital expenditures. Future cash flow looks like some kind of stock buyback.
We need to make sure that we have a lot of capital on hand and then the cash flow is very solid.
In that case, stock buybacks are a no-brainer.
20. An interesting question: Can ordinary people help Tesla?
Musk: Of course. In fact, our shareholders, as well as Tesla users, are doing very well. And I would say that retail shareholders actually know Tesla better than institutional investors.
21. Are inflation and recession a challenge in 2023?
Elon Musk: We're going to be in a recession, but I think it's a relatively mild recession, maybe 18 months or so.


(Disclaimer: This article only represents the author's point of view and does not represent the position of Sina.com.)

This article is reproduced from: http://finance.sina.com.cn/tech/csj/2022-08-05/doc-imizirav6866552.shtml
This site is for inclusion only, and the copyright belongs to the original author.