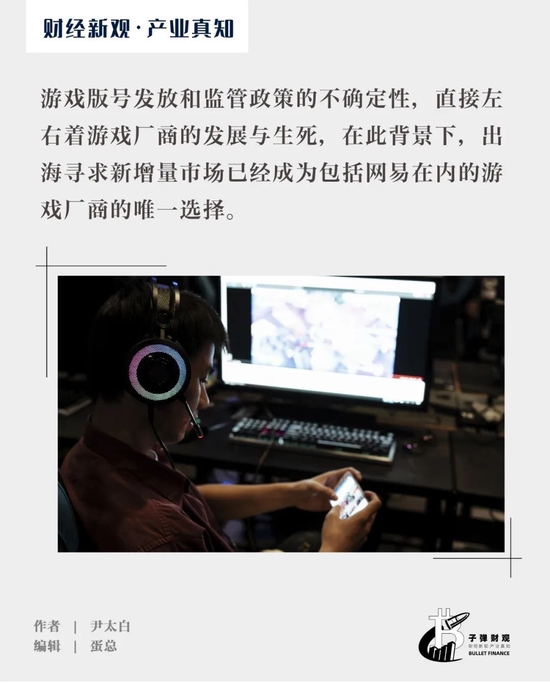 Welcome to the WeChat subscription number of "Sina Technology": techsina
Text / Yin Taibai
Source: Bullet Finance View (ID: zidancaiguan)
After the release of two batches of game version numbers, the online game concept stocks increased by the daily limit, and the game industry, which had been in the cold winter period before, also had the meaning of "survival after the catastrophe".
On June 7, the State Press and Publication Administration announced the approval information for the second batch of domestic online games during the year. 60 games, including 58 mobile games, 1 web game and 1 terminal game, received game version numbers. Among them, Perfect. The products of small and medium-sized game manufacturers such as World, Mihayou, Changyou, Yijie, and Duoyi Network are all listed.
However, Tencent and NetEase, as the leading game manufacturers, missed the issuance of two game version numbers.
"For small and medium-sized game manufacturers, the game version number is the life and death line that determines their fate. Getting the game version number means hope and an opportunity to turn around. For the top game manufacturers, because they have formed scale and have matured The lack of game version numbers has limited impact in the short term, but in the medium and long term, it is also not conducive to its performance growth, and it is easy to be taken advantage of by competitors." Chen Feng, a game industry person, said to Bullet Finance View.
The game business is an important source of revenue for Tencent and NetEase. In 2021, NetEase's game business revenue accounted for 71.7% of total revenue, and in the first quarter of 2022, the proportion further rose to 73.3%, and for comparison, in 2021 and 2022, Tencent's game business revenue accounted for The proportion of total revenue was 31.1% and 32.2%, respectively.
It can be seen that the game business plays a pivotal role in NetEase's overall performance. In contrast, Tencent's revenue structure is far more balanced than NetEase, and NetEase is more vulnerable to the impact of game-related policies and regulatory impacts.
For this reason, NetEase, which regards the game business as its main revenue-generating business, had to face a series of risks caused by the lack of game version numbers and take countermeasures in advance.
In the fourth quarter earnings conference call in 2021, Ding Lei, founder and CEO of NetEase, once said, "There has been no version number in China for a long time. Overseas market development and producer investment are NetEase's very firm strategic policies." "After two or three years, we can achieve great success in the development of overseas markets."
During the first quarter earnings conference call in 2022, Ding Lei reiterated the development direction and specific goals of NetEase's game business, "We attach great importance to the development of overseas markets and games. At present, NetEase's game overseas market revenue accounts for more than 10%, and it is planned for the future. Expand the proportion of overseas markets in NetEase's game business to 40% to 50%."
The uncertainty of game version number issuance and regulatory policies directly affects the development and life and death of game manufacturers. In this context, going overseas to seek new incremental markets has become the only choice for game manufacturers including NetEase.
1
Does the game have to go to sea?
The sluggish performance growth of game makers seems to have become a major trend. According to the financial report for the first quarter of 2022, most game manufacturers have experienced a decline in total revenue and net profit.
Even NetEase, which is the "leader" of the game business, has fallen into the dilemma of "increasing revenue without increasing profits".
In the first quarter of 2022, NetEase's online game business revenue was 17.27 billion yuan, a year-on-year increase of 15.3%, of which revenue from mobile games was 11.56 billion yuan, a year-on-year increase of 5.9%, accounting for 66.9% of the online game business revenue, while in In the first and fourth quarters of 2021, the proportions were 72.8% and 68.3%, respectively, showing a trend of continuous decline.
The revenue from PC games was 5.72 billion yuan, a year-on-year increase of 40.3%. The growth of NetEase's online game business was mainly driven by PC games.
It is worth noting that in the first quarter of 2022, the gross profit margin of NetEase's online game business was 65.1%, a slight increase of 0.5% from 64.6% in the first quarter of 2021. The 5.30 billion yuan in the first quarter of 2021 increased by 13.7%.
On the basis of maintaining positive revenue growth, operating costs continue to increase and the growth rate is faster, but the gross profit margin has not changed much, which largely means that NetEase's online game business has fallen into the quagmire of "increasing revenue without increasing profit".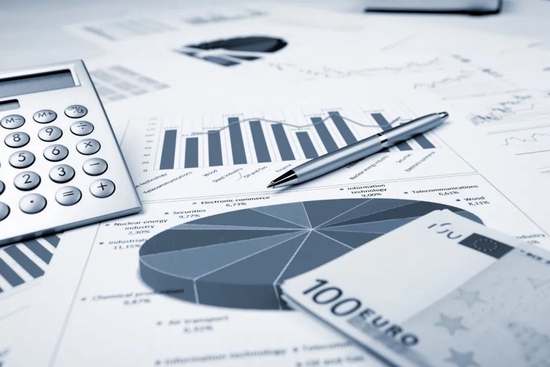 Tencent faces almost the same fate. In the first quarter of 2022, Tencent's online game business revenue was 43.6 billion yuan, the same as the first quarter of 2021. Among them, the domestic market game revenue was 33 billion yuan, down 1% year-on-year; the international market game revenue was 10.6 billion yuan, year-on-year. up 4%.
It can be seen that since the suspension of the game version number, the year-on-year growth rate of Tencent's online game business revenue has declined quarter by quarter, while the revenue in overseas markets has increased.
In addition, in terms of deferred revenue, Tencent has shown growth, while NetEase has declined. In the first quarter of 2022, Tencent's deferred revenue was 96.925 billion yuan, up 10% from the previous quarter, while NetEase's deferred revenue was 12.1 billion yuan, the same as in the fourth quarter of 2021.
The so-called "deferred revenue" refers to the amount that users have recharged but not yet consumed. Therefore, deferred revenue will not be immediately included in the current quarter's revenue. To a certain extent, deferred revenue represents the future revenue expectations of game manufacturers. process status. From the above data, it can be seen that Tencent's future revenue expectations far exceed NetEase.
In fact, it is not only NetEase and Tencent that have shown varying degrees of performance fatigue. According to the survey data of Gamma Data and China Game Industry Research Institute, among the 34 listed game manufacturers included in the statistics, the net profit in the first quarter declined. The proportion exceeds 67%, and some game manufacturers even have a decline in total revenue and net profit. "No increase in revenue but no increase in profit" and "increase in revenue without increasing profit" have almost become common phenomena in the industry.
At the macro level, neither sales revenue nor the number of users are optimistic. According to the "April 2022 Game Industry Report" released by Gamma Data, the actual sales revenue of China's game market in April was 22.99 billion yuan, down 3.4% year-on-year; in March this year, the number of Chinese game users fell by 0.04% year-on-year to 666.24 million people. In April, it fell further to 665.94 million.
It is not difficult to see that the number of game users in China has become saturated, and the willingness to consume has dropped significantly. Whether it is a leading game manufacturer or a small and medium-sized game manufacturer, if they stick to the local game market or wait for the release of the game version number, their performance growth will be unsustainable.
Going overseas has become a choice that game manufacturers have to make.
2
Going to sea to meet old rivals again?
"On the whole, with the release of game version numbers, the Chinese game market may pick up, but in the long run, when all aspects have reached the peak, the rebound will not be too great, and with the Chinese game market What is completely different from the current market situation is that in the past few years, the game going overseas has shown a steady upward trend, and the number of user downloads, usage time and payment quota has maintained a steady growth." Chen Feng revealed to Bullet Finance View.
Going overseas has become a new incremental market. According to the statistics of Sensor Tower, in 2021, a total of 48 Chinese mobile games will be shortlisted in the Top 100 best-selling list in Southeast Asia, with a total revenue of about 980 million US dollars, accounting for 54% of the total revenue of the Top 100.
"There are two reasons for domestic game manufacturers to collectively go overseas. First, the overseas game market is growing faster. At present, the domestic game market is only growing at about 8%, while the overseas game market is growing at nearly 20%. Second, the game industry will face Normalized supervision, so the trend of game manufacturers to deploy overseas markets will not be weakened, but will be further strengthened." Chen Feng explained.
Ding Lei expressed confidence in the expansion of NetEase games in overseas markets.
"The overseas game market is not the same. There are obvious differences between different countries in terms of user groups, terminals, themes, etc., but these differences will not be a huge challenge. NetEase has the ability to meet the game needs of users in different regions in a short time. ." Ding Lei said on the first quarter earnings conference call in 2022.
In order to meet the game needs of users in different regions, NetEase's overseas studios are also being built simultaneously. On May 5, NetEase announced that its first studio "Jackalope Games" in Texas, USA, was established, mainly dedicated to the development of terminal games and console games.
Although Jackalope Games is a studio established by NetEase in the United States, it will operate independently and maintain creative autonomy in game development and publishing. It is reported that the first game produced by Jackalope Games is fully funded by NetEase.
So far, NetEase has owned Montreal Game Studio, Sakura Studio, Japanese Grasshopper Studio, Grounding, Kepler Interactive, Nayue Studio, etc. in overseas markets, covering Japan, Canada, the United States and other regions.
The confidence of NetEase's overweight layout in overseas markets lies in the fact that its products have achieved relatively bright results in overseas markets.
In August 2021, NetEase's 24Entertainment studio developed a buyout-based martial arts competitive end game "Eternal Calamity" on Steam. On November 10, NetEase announced that the sales of "Eternal Calamity" exceeded 6 million, setting a domestic buyout Set a new record for game sales.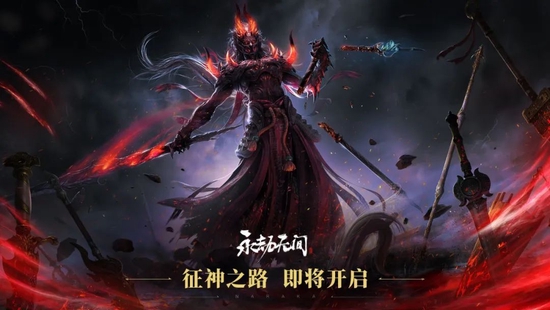 Figure / Eternal Calamity Official
In the top ten list of China's mobile game overseas market revenue growth in April 2022 released by Sensor Tower, NetEase's "Fifth Personality", "Heavenly Mandate" and "After Tomorrow" are on the list. Among them, after the launch of the Japanese version of "Heavenly Mandate", the overseas market revenue in April was 5.5 times that of March, and 86.7% of the revenue came from the Japanese market.
Although the current momentum of NetEase's games going overseas is quite strong, its old rivals will continue to fight with them overseas – Tencent is also very active in going overseas.
"Before, we only spent about 20% of our time in overseas markets and most of our time in China. Now, we spend 60% of our time in overseas markets." Ma, vice president of Tencent Interactive Entertainment Business System Xiaoyi said.
In fact, Tencent has been increasing the layout of overseas markets as early as 2009, but it has been tepid until the second quarter of 2021, and its game revenue in the international market will only achieve tens of billions of revenue.
Tencent's strategy to deploy overseas markets is mainly divided into two aspects:
On the one hand, it will continue to invest or acquire high-quality games or game manufacturers (studios) on a global scale. In 2021, Tencent has invested in 59 game manufacturers, of which 21 are overseas game manufacturers; in the first quarter of 2022, Tencent will invest again. 7 overseas game manufacturers.
On the other hand, it is actively promoting market-proven products to overseas markets. In September 2021, Tencent upgraded the international version of "Honor of Kings" to an important strategic-level project, doubling the investment budget.
In addition, Tencent's Photon Studio entered the overseas market through "PUBG Mobile", and later launched "League of Legends Mobile Games" and other products.
Not only leading game makers, but going overseas has long been a consensus in the game industry, and has become the "second growth curve" for many game makers.
In 2021, the revenue of Youzu Network in overseas markets will be 2.009 billion yuan, accounting for 62.71% of the total revenue, an increase of 7.60% compared with 2020; the revenue of Sanqi Interactive Entertainment's overseas game business will be 4.777 billion yuan, compared with 2020. The annual increase was 122.94%, and the total number of new users exceeded 55 million.
"Now, going overseas is no longer an optional question for Chinese game makers, but a must-answer question that is a matter of life and death." Chen Feng said to 'Bullet Money View', "Going overseas may be a key step for game makers to break the deadlock, after all There is still a lot of room for development in overseas markets."
According to estimates from Newzoo, an internationally renowned game market research company, the global game market may reach a record-breaking $203.1 billion in 2022, a year-on-year increase of 5.4%. At the same time, the number of global game users will also exceed the 3 billion mark, almost five times the number of Chinese game users.
Although it is inevitable for Chinese game manufacturers to go overseas, it cannot be ignored that their various costs are also increasing day by day, and even squeezed profit margins for a time.
Mihayou President Liu Wei once revealed that the research and development investment of "Yuan Shen" is 100 million US dollars, but it still needs to "take another 100 million US dollars to push the game". IGG also mentioned in the financial report that Chinese game manufacturers have increased their efforts to deploy overseas markets, which has also intensified competition in the industry and increased promotion costs.
"If a game wants to satisfy different regions, different game users and different terminals, the best way is to form a localization team, or cooperate with overseas local game manufacturers, and let them participate in R&D, design and promotion. , but in any case, it will inevitably bring cost pressure." Chen Feng said.
Compared with small and medium-sized game manufacturers, NetEase has funds, IP, and a mature operating mechanism, and its position in the overseas market is gradually consolidating. However, it is far from truly achieving the goal of "overseas market revenue accounting for 50% of total game revenue". , but still has a long way to go.
3
Metaverse help?
At present, games are generally considered to be the most likely field to achieve the realization of the metaverse scene. For game manufacturers, riding the high-speed metaverse train means a bright future.
In the fourth quarter earnings conference call in 2021, NetEase answered questions about NetEase's layout of the game metaverse: NetEase has many years of experience in operating large-scale MMORPGs (massively multiplayer role-playing games), and it has built a metaverse social and economic model. He has accumulated rich experience in other aspects, and can add metaverse elements to the game.
At the same time, NetEase said that it will also consider exploring and developing a large-scale metaverse world from scratch based on existing game technologies.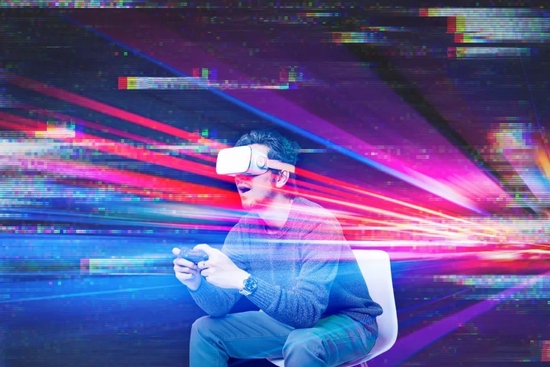 Metaverse stories sound ideal, but reality can be skinny.
As a new concept that promises to revolutionize the gaming industry, the Metaverse received high hopes last year.
A group of game makers with a keen sense of smell soon combined the game business with the Metaverse. At present, about 40% of the listed game makers have successively announced the layout of the Metaverse business, including not only NetEase, but also Tencent, Century Huatong, China Mobile games, Zhongqingbao, etc., and have made experimental explorations in building virtual space, making game content, and developing front-end equipment.
Take Roblox, an online game creation platform, as an example. Because Roblox wrote the metaverse into its prospectus for the first time, it was called "the first share of the metaverse".
In March 2021, Roblox was listed on the New York Stock Exchange with an issue price of US$45 per share. As of the close of US stocks on the first day of listing, its stock price rose 54.44% from the issue price to US$69.5 per share, corresponding to the total market value on the first day of listing. to $45.2 billion. At its peak, Roblox's total market capitalization was close to $80 billion.
However, as of the close of U.S. stocks on June 17, 2022, Roblox's share price was only $26.87 per share, corresponding to a total market value of $15.939 billion, down 64.7% from the total market value on the first day of listing.
In Chen Feng's view, the direct reason for the capital market's loss of confidence in Roblox is that Roblox's many mergers and acquisitions have led to a sharp increase in loss pressure and a sharp drop in user growth. The fundamental reason is that the outside world has too high expectations for Roblox. The higher the disappointment, the worse the stock price falls."
"The case of Roblox may bring some experience and lessons to NetEase." Chen Feng analyzed that due to the limitations of technology, equipment and content, the combination of games and the metaverse still has major flaws, "In the long run, if equipment If the development of technology and content cannot keep up with the pace, then the metaverse will only stay in the stage of hype concept, and it will be difficult to make substantial progress."
Although the feasibility of combining games with the metaverse has been preliminarily verified, it cannot be ignored that the metaverse is still in its infancy, and whether NetEase can stabilize the fundamentals of the game business by preempting the metaverse and make the game go overseas It is still a question mark to achieve the performance goal of 40% to 50% of the total revenue envisaged by Ding Lei.


(Disclaimer: This article only represents the author's point of view and does not represent the position of Sina.com.)

This article is reproduced from: http://finance.sina.com.cn/tech/csj/2022-06-21/doc-imizirau9821400.shtml
This site is for inclusion only, and the copyright belongs to the original author.