New cool products will be tested for free for the first time, and many high-quality talents will share their unique life experiences. Come to Sina Public Test and experience the most cutting-edge, most interesting and fun products in various fields~! Download the client and get exclusive benefits!
At present, the mainstream Android mobile phone manufacturers have basically entered the folding screen mobile phone market. However, many of them still have only one folding screen product on sale for the time being. For example, OPPO, there is only one Find N at present. Although this mobile phone has received a lot of love from consumers, it seems to be a bit lonely after all. Recently, China Mobile noticed that OPPO is likely to release two new folding screen phones.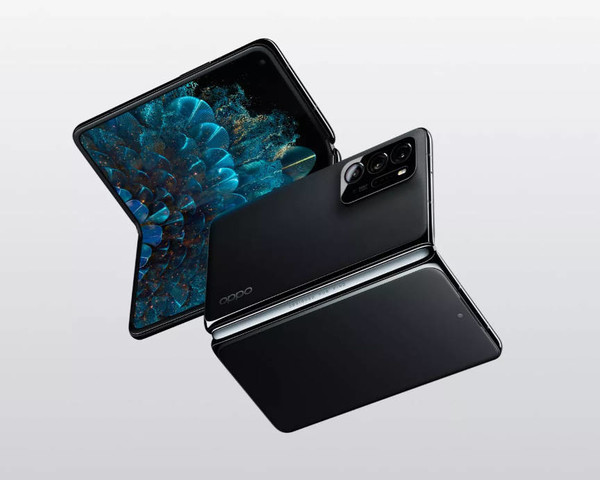 OPPO folding screen mobile phone
Recently, according to digital bloggers, some trademark information registered by OPPO in the European Patent Office has been publicized, and what we can learn is that OPPO seems to have two folding screen products named Find N Fold and Find N Flip. middle. Right now, they don't have much information out there yet. From the naming point of view, the former should be a large-size folding screen phone, while the latter should be a vertical folding screen phone. If these two products are released, they will complement the OPPO Find N currently on sale, and may be able to effectively promote the market share growth of OPPO's folding screen mobile phones. However, OPPO has not officially announced the relevant news yet, and we still need to wait patiently.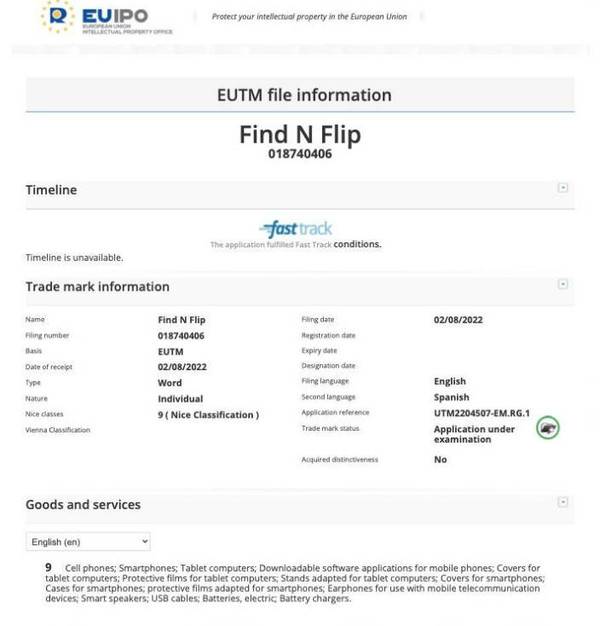 OPPO's two folding screen mobile phones are exposed
According to previous research data from relevant institutions, although only one folding screen mobile phone is on sale, OPPO has achieved nearly 20% of the folding screen market in China, second only to Huawei.
media coverage
IT Home Sohu Sina Technology
Related events
This article is reprinted from: https://readhub.cn/topic/8icPljvlwi6
This site is for inclusion only, and the copyright belongs to the original author.