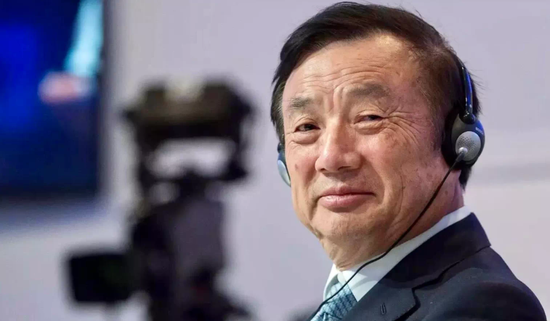 Welcome to the WeChat subscription number of "Sina Technology": techsina
Text / Liu Baicheng
Source/Chinese Business Strategy (ID: hstl8888)
In 2006, Ren Zhengfei saw a song and dance performance in Inner Mongolia.
In the past few years, he has often woken up in the middle of the night. Huawei has to pay hundreds of millions of salary every month. What if one day it can't be paid?
Peers are rushing to eat the market, and worries about the crisis have depressed Ren Zhengfei to depression. Until he saw Mongolian girls singing and dancing in Inner Mongolia. He shed a lot of tears that day, and there was only one thought in his mind:
"They are so poor, but they love life so much, why can't I live?"
Later, he often told others that Huawei's success did not have a strategy, it just wanted to survive. To live is to succeed.
Cash flow is the jacket!
On August 22, Huawei published an article on an internal forum: "The entire company's business policy should shift from the pursuit of scale to the pursuit of profit and cash flow."
The article is very long, but the most striking one is: in the next three years, survival is Huawei's main program, and the cold air must be passed on to everyone.
Ren Zhengfei's words hurt everyone: If a company like Huawei just wants to live, what should we do?
For well-known reasons, Huawei has indeed had a tough time in recent years.
On March 28 this year, Meng Wanzhou, vice chairman of Huawei, said bluntly: 2021 is the third year of Huawei's "load-bearing".
According to data released by Huawei, Huawei's revenue has declined for two consecutive years. The full-year revenue in 2021 will be 636.8 billion yuan, a decrease of 28.6% from 2020, which is equivalent to the level in 2017. In the first half of 2022, revenue will be 301.6 billion yuan, a year-on-year decrease of 5.9% in 2021, and the net profit margin will drop from 9.8% to 5.0%.
In the three core businesses, Huawei's enterprise business revenue in 2021 is 102.4 billion yuan, a year-on-year increase of 2.1%; the operator's business revenue is 281.5 billion yuan, a year-on-year decrease of 7%; what really makes Huawei's revenue plummet is the inclusion of mobile phones , computer and other terminal business, its revenue was 243.4 billion yuan, almost halved.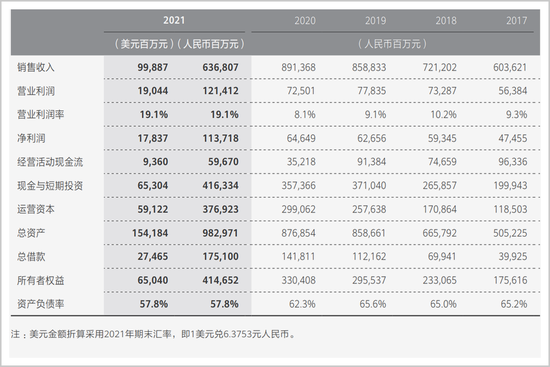 Since the sanctions, Huawei's terminal business revenue has been declining, and the decline in the mobile phone business is the most obvious.
According to Omdia data, in the first half of this year, Huawei shipped 12 million mobile phones, accounting for 3% of the global market, and the market ranking has dropped out of the top five. Before being sanctioned, Huawei's global shipments of mobile phones once topped the list.
However, in sharp contrast to the sharp decline in revenue, Huawei's R&D expenditure has not declined but increased. In 2021, its R&D investment will reach 142.7 billion yuan, setting a new high again, ranking second in the top ten global R&D list, second only to Google.
Revenues have decreased, while R&D spending has increased, and Huawei's financial pressure is obvious. This is why Ren Zhengfei places special emphasis on cash flow.
In order to actively cope with the pressure, Huawei has started to lose weight since 2020.
On November 17, 2020, Huawei officially announced the sale of Honor. With the help of Shenzhen State-owned Assets Supervision and Administration Commission and more than 30 channel partners, Honor became completely independent on January 1 of the following year and officially operated smoothly.
Through this reluctant transaction, on the one hand, Huawei helped Glory to get rid of the impact of sanctions and be reborn into Nirvana; on the other hand, Huawei received a one-time deposit of 10 billion yuan, and this 10 billion yuan is just the beginning.
According to Huawei's 2021 annual report, in addition to Glory, Hyperfusion Digital Technology Co., Ltd. was also sold by Huawei, and finally received a total revenue of 57.4 billion yuan.
This is not the first winter in Huawei's history, nor is it the first time Huawei has lost weight in its history.
In 2002, Ren Zhengfei once mentioned in "Huawei's Padded Jacket is Cash Flow": We still have billions of cash in our account, and the padded jackets sent to us are enough for us to wear for two years.
Huawei's Cold Winter Years
The padded jacket mentioned by Ren Zhengfei came from a "slim down" transaction.
In May 2001, Huawei sold Ansheng Electric, which carried the communication power supply business, to Emerson of the United States for US$750 million, which became the largest domestic transaction at that time.
This important measure to help Huawei overcome difficulties was almost incomprehensible to people at the time.
At the end of 1999, Huawei won a GSM contract worth more than 300 million yuan and became famous in the field of mobile communications. In 2000, Huawei's annual sales reached 22 billion yuan and net profit was 2.9 billion yuan, making it a new leader in the national electronics industry.
Just when Huawei employees were immersed in victory and joy, Ren Zhengfei published "Huawei's Winter", in which he said bluntly: For ten years, I have been thinking about failure every day and turned a blind eye to success! There is no sense of honor, pride, only a sense of crisis!
This speech was interpreted by people at the time as a form of excessive modesty. However, what happened later quickly proved that Ren Zhengfei's anxiety was not unfounded.
In 2001, Li Yinan, known as "the successor of Ren Zhengfei", founded the Harbour Network. After receiving nearly 100 million US dollars of venture capital from Warburg Pincus, Temasek and other institutions, he began to compete with his old club.
Because Li Yinan is very clear about Huawei's products, advantages and disadvantages, Harbour Network quickly conquered the city in the market, repeatedly won the bid, and the sales quickly exceeded 100 million.
Later, Li Yinan also used the temptation of high salary and options to poach Huawei's hundreds of core R&D personnel.
With the bursting of the Internet bubble in 2002, Huawei's business was already affected. Coupled with Li Yinan's "leading" effect, during that time, many former Huawei employees shouted the slogan "Capital was dirty in the early days" and fled Huawei started a business, and then used Huawei's technology and Huawei's operating methods to erode Huawei's market.
In 2002, Huawei experienced its first negative growth in history. This was the period when Ren Zheng woke up very often.
The misery ensued. In December 2002, the communications giant Cisco claimed that Huawei had violated the intellectual property rights of its products, and demanded that Huawei admit the infringement, make compensation, and stop selling the products.
What followed was the suppression of public opinion in the US media, "infringement is almost a standard for Chinese companies", and the US industry agreed that Huawei stole Cisco's technology. Even in China, many well-known media tend to believe Cisco's argument.
In 2003, many European and American market customers suspended their cooperation with Huawei. Coupled with Li Yinan's cannibalization, Huawei was pushed to the brink of crisis.
It was the incomprehensible operation of selling Ansheng Electric that gave Huawei enough cash flow to survive the Internet bubble and crisis. In "Huawei's jacket is cash flow", Ren Zhengfei praised the cash flow of 750 million US dollars.
In October 2003, Cisco's allegations against Huawei were finally "rehabilitated", and Cisco and Huawei reached a settlement. In 2006, Li Yinan returned to Huawei as vice president.
There have been comments that Ren Zhengfei is a person with a very conflicting personality. "When the wind is smooth, he is full of sense of crisis. After he is in a desperate situation, he shows hopeless optimism."
This makes Ren Zhengfei very different, and it can even be said that it is the opposite of the model of most Chinese entrepreneurs. Most people are downcast when they are low, but the more low they are, the more high-spirited they are; most people are high-spirited and even show off their power when they are high, but when they are high, they are always walking on thin ice and passing cold air.
In the 1990s, Huawei paid a heavy price for a big gamble. So much so that Premier Zhu Rongji entrusted a message to Ren Zhengfei: "Innovation in technology and stability in operation".
Since then, Huawei has never taken similar risks, and the sense of urgency has penetrated deep into the bones of Ren Zhengfei and Huawei.
To survive is to succeed
Huawei in 2004 has successfully cleared up internal and external troubles. However, in the third quarter of that year, Ren Zhengfei once again said, "Huawei should pay attention to winter."
This time, no one thinks that Huawei is "overly modest".
Due to the impact of the industry price war in the past few years, the information industry has been transformed into a traditional industry with low gross profit margin and large scale.
Two years later, Huawei took the initiative to focus on slimming again and transferred 2% of H3C's shares to 3Com. In March 2007, Huawei also sold its 49% stake in H3C to 3Com at a price of US$882 million (about 5.5 billion yuan).
This asset sale is once again incomprehensible. After all, in 2007, Huawei has successfully ranked among the top five telecom equipment vendors in the world with actual sales of US$12.56 billion.
The reality once again proved Ren Zhengfei's right.
In 2008, the global financial crisis came. At the end of the year, Ren Zhengfei mentioned "winter" for the third time and reminded employees that "the economic situation may decline, and I hope that senior cadres will be fully psychologically prepared. Maybe 2009 and 2010 will be more difficult."
However, due to Huawei's proactive slimming down and business adjustment, Huawei has achieved steady growth in the global market even in the sluggish global economy.
In 2008, Huawei's annual contracted sales reached US$23.3 billion, an increase of 46% compared with the same period in 2007, of which the contribution from overseas markets accounted for 75%.
The fourth time Ren Zhengfei mentioned "Bitter Winter" was in 2016. At that time, after reviewing the achievements of the past few years, Ren Zhengfei changed his words and pointed directly to the crisis facing Huawei, and emphasized that "the financial crisis may be coming, and we must reduce ultra-long-term inventory and ultra-long arrears."
In a word, increase the emphasis on cash flow.
At this time, Huawei is actually in a period of rapid growth. The operating results for the first half of 2016 showed that from January to June, the sales revenue was 245.5 billion yuan, a year-on-year increase of 40%; the operating profit margin was 12%.
This time, not only did no one mention "excessive modesty", but many media put forward "deeper warnings and insights".
That year was also Trump's first year in office. When Ren Zhengfei proposed the eve of "cold winter", the United States began to chant slogans such as "return of manufacturing industry" and "trade protection".
Everyone knows what happened next.
In 2018, Meng Wanzhou was detained by Canada. In 2019, Huawei was placed on the export control list by the United States for various reasons. In 2020, Huawei was banned from using US chip design software, and chip processing companies such as TSMC were prohibited from producing chips for Huawei.
Ren Zhengfei began to repeatedly emphasize on various occasions: "What I am thinking about now is not how to maximize profits, but how to survive and improve the core competitiveness of enterprises."
After several cold winters, Huawei has always lived tenaciously, and the more it lives, the stronger it becomes.
According to data from Dell'Oro Group, in terms of sales, Huawei will account for 28.7% of the global communication equipment market in 2021, a year-on-year increase of 7%, ranking first, and nearly double that of Ericsson, which ranks second.
In terms of core competitiveness, Huawei disclosed the related patents of chip stack packaging technology in May this year, and Huawei has gradually broken through the containment of the United States.
In the 35 years since Huawei was established, Bitter Winter has been repeatedly mentioned several times, and the crisis has always been changing. But at Huawei, there are three things that have remained the same:
The first is Ren Zhengfei's sense of urgency, the second is the emphasis on the lifeline of cash flow, and the third is the belief in living and living better.
Step on the ground of pessimism to poke the sky of optimism. Survive first, then succeed. This is Huawei's secret to wearing cold air and passing through every winter.

This article is reproduced from: http://finance.sina.com.cn/tech/csj/2022-08-25/doc-imizmscv7733431.shtml
This site is for inclusion only, and the copyright belongs to the original author.