New cool products will be tested for free for the first time, and many high-quality talents will share their unique life experiences. Come to Sina Public Test and experience the most cutting-edge, most interesting and fun products in various fields~! Download the client and get exclusive benefits!
Disassembly in previous years shows that the most expensive components on the iPhone are the screen, camera module and processor.
Following the iPhone 12/13, research firm Omdia said in a research report that Samsung, LG and BOE are expected to remain the three major suppliers of flexible OLED panels for the iPhone 14 series launched in the third quarter.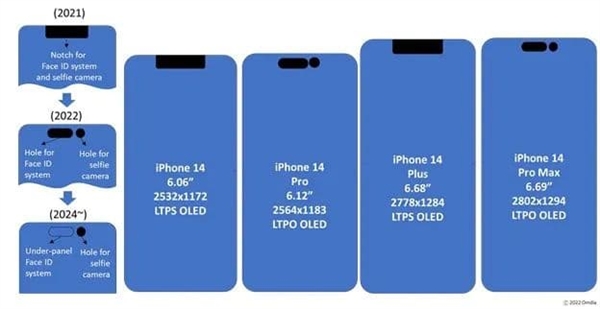 However, Apple still only purchases the 6.06-inch LTPS Liu Haiping from BOE, which is only used for the standard iPhone 14 model. Both the 6.68-inch iPhone 14 Plus screen and the 6.12-inch iPhone 14 Pro screen are exclusively supplied by Samsung.
The research report also confirmed that the iPhone 14 Pro/Pro Max will use a double-hole exclamation mark screen for the first time, but because of the difficulty of Face ID under the screen, the exclamation mark screen will continue to be retained on the iPhone in the next few years.
In terms of shipment ratio, this year, BOE's screen supply ratio doubled to 15%, LGD accounted for 25%, and Samsung still had the most, reaching 60%.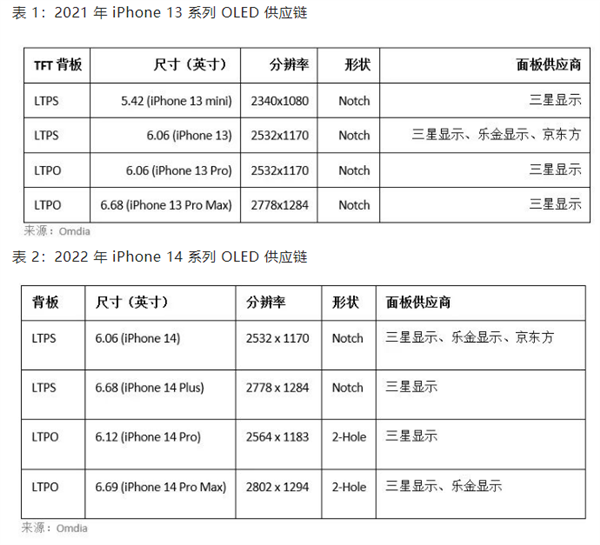 media coverage
Sohu IT Home Fast Technology CNBeta Sohu Sohu Sina Technology
event tracking
This article is reprinted from: https://readhub.cn/topic/8gV4qxaaVCf
This site is for inclusion only, and the copyright belongs to the original author.