New cool products will be tested for free for the first time, and many high-quality talents will share their unique life experiences. Come to Sina Public Test and experience the most cutting-edge, most interesting and fun products in various fields~! Download the client and get exclusive benefits!
In October last year, Samsung introduced the RAM Plus feature for its Galaxy phones, enabling it to allow the phone to get up to 4GB of memory expansion. After the One UI 4.1 update, RAM Plus supports optional sizes, but it still cannot be turned off.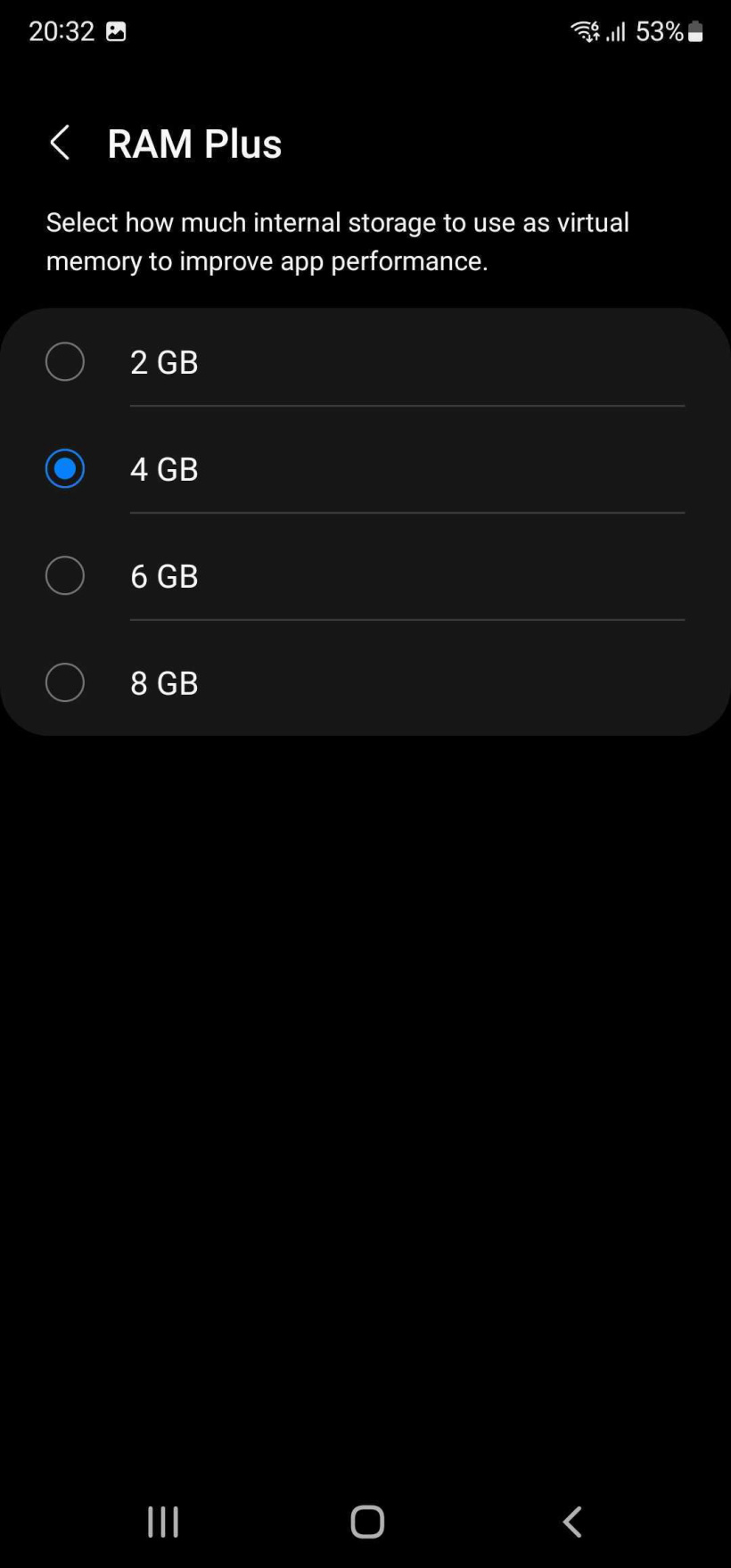 Recently, Samsung has opened the One UI 5 test to users, and the Bank of China is about to start the test. According to blogger @i Ice Universe, Samsung One UI 5 Beta 2 has been pushed in South Korea, adding a RAM Plus switch, which users can manually turn off.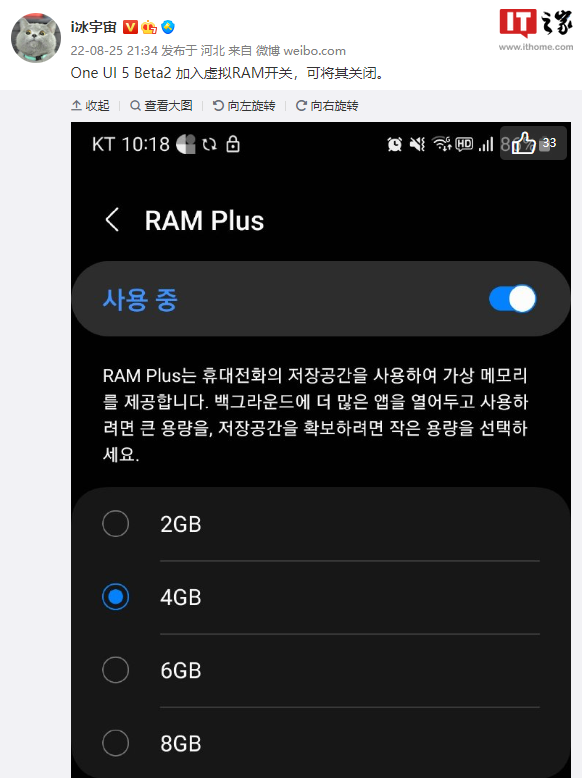 RAM Plus works by using phone storage to expand the amount of memory, similar to how Windows allocates a portion of disk storage as virtual memory when physical memory is low.
However, for mobile phones with relatively large memory, this function is not perceptible, and will increase the read and write consumption of storage, so it is more appropriate to turn it off.
IT House was informed that the Galaxy S22| S22+| S22Ultra users' experience of the One Ul 5 beta version in Android 13, which was originally planned to be held on August 25, will be postponed (it is expected to be adjusted to August 29).
media coverage
IT Home IT Home Sina Technology
Related events
This article is reprinted from: https://readhub.cn/topic/8iLyZr2hAF2
This site is for inclusion only, and the copyright belongs to the original author.