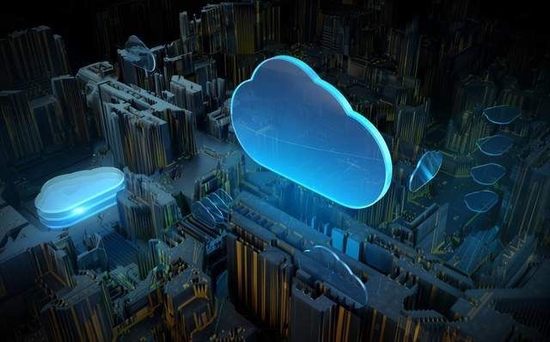 Welcome to the WeChat subscription number of "Sina Technology": techsina
Written | Edited by Wu Yihan | Wu Xianzhi
Source: Photon Planet
On August 17, Tencent released its financial performance report for the second quarter of 2022.
Data show that in the second quarter, revenue was 134 billion yuan, a year-on-year decrease of 3% and a month-on-month decrease of 1%. Under non-IFRS, net profit was 28.1 billion yuan, a year-on-year decrease of 17% and a month-on-month increase of 10%.
It is worth noting that in the second quarter, Tencent's revenue growth rate experienced negative growth for the first time, and it fell for two consecutive quarters. Meanwhile, Tencent's net profit has declined for four consecutive quarters.
In order to improve its competitiveness, Tencent Cloud has been adjusting its business and organizational structure. Tencent pointed out in its financial report for the first quarter of 2022 that the company will refocus on the healthy growth of enterprise services, actively reduce loss-making businesses, and focus resources on PaaS solutions in the fields of video cloud and network security. The second quarter financial report shows that in terms of PaaS, TDSQL database revenue increased by more than 30% year-on-year.
On July 12, Tencent Cloud and Smart Industry Group (CSIG) announced the establishment of a government-enterprise business line, with Li Qiang, the company's vice president, serving as the president of the government-enterprise business line. The business will focus on: government affairs, industry, energy, cultural tourism, agriculture, real estate, sports, operators and other fields. Compared with Alibaba Cloud and Huawei Cloud, which were the first to enter the government and enterprise business, it is still unknown whether Tencent Cloud, which is catching up with the late market, can catch up with the pace of the army.
Recently, some consumers said that Hu Dan, the former general manager of Alibaba Cloud International in Africa and the Middle East, joined Tencent Cloud as a vice president, perhaps Tencent was preparing for the overseas market.
Various changes in Tencent Cloud are showing its determination to reform.
Strategic Transformation
For a long time, Tencent Cloud has been a business that pays for money. In order to occupy the market, enterprises obtain customer resources at low prices, which greatly increases business costs.
In fact, this problem generally exists in the industry, and big manufacturers have fought price wars to seize the market. However, the underlying problems that plague the industry are still unresolved, that is, how to differentiate cloud computing products and how to sell products in a standardized way.
According to the financial report for the fourth quarter of 2021, Tencent's financial technology and enterprise service revenue reached 47.958 billion yuan, accounting for 33.26% of the total revenue. This is the first time that Tencent's to B business revenue has exceeded the game business. In the first quarter financial report of 2022, Tencent's to B business accounted for 32%, which is the most important source of revenue after value-added services. Fintech and enterprise services once became the second growth curve of Tencent's revenue.
The financial report shows that in the second quarter of 2022, the revenue of financial technology and enterprise services was 42.2 billion yuan, a year-on-year increase of 1%, accounting for 32% of the total revenue, and the revenue growth rate slowed down compared with the previous quarter. The cost of financial technology and enterprise services reached 28.1 billion yuan, a year-on-year decrease of 1%, and the cost input entered negative growth for the first time, which reflects that Tencent's "cost reduction and efficiency increase" has achieved certain results.
Tencent's revenue structure has changed, and the to B business has begun to occupy an important position.
However, the business logic of the C-end and B-end markets is different. The C-end market belongs to the consumer Internet, emphasizing individual needs, and Tencent has strong integration capabilities; while the B-end market belongs to the industrial Internet, and its appeal lies in cost, scale, Efficiency, which requires the mobilization of various technical resources to meet the customized needs of enterprises.
The C-side talks about demand, the B-side talks about technology, and the first thing to focus on when making products is demand, not technology. Technology provides solutions and is a tool to meet consumer needs. In other words, the technological development cycle is long, and the period of commercialization will also be extended accordingly. Therefore, Tencent, which has always relied on the C-end market, pays more attention to the market, users and products, so it has not incorporated technology into its business logic.
Initially, Tencent adjusted its organizational structure, focusing on the two major business groups CSIG and PCG, and started a crazy personnel expansion model. In 2018, Tencent added 10,000 employees to the original 40,000 people; by 2021, Tencent's employees have reached 110,000, and in just three years, the number of employees has more than doubled. It is reported that in the 20 years since its establishment, Tencent has maintained a total number of employees of around 50,000.
Does Tencent really have so many manpower needs?
From the actual situation, it is obvious that the staff is too redundant. Ma Huateng once said in an interview that some redundancy is often needed within the company, failure is tolerated, moderate waste is allowed, and internal competition and trial and error are encouraged. This is Tencent's "horse racing culture". Externally, the increase of staff is to expand the scale to cope with the fierce industry competition.
Obviously, Tencent is doing everything this time to pave the way for the attack on the B-end market. However, the spread of the stall is too large, and with it comes greater uncertainty and risk.
It's just that this model may not necessarily be applied to the B-end market.
The market is ever-changing, and most companies do not have the patience to wait for a long time for a product or a project to grow from scratch and slowly settle. What's more, within a certain period of time, it will end if the commercialization goal is not achieved, and Tencent is the latter.
Now that Tencent needs to transform, it has to start emphasizing the importance of technology.
Ma Huateng once said: "As an Internet-based technology and cultural company, technology is Tencent's most solid underlying infrastructure. Facing the AI ​​and the upcoming 5G era, Tencent will use technology as the driving engine to explore the integration of social networking and content. of the next generation."
In terms of R&D, Tencent's R&D investment in the second quarter reached 15 billion yuan, an increase of 17% year-on-year, a slowdown compared to previous quarters. Although it emphasizes technology, Tencent's emphasis on marketization is not low. Judging from the financial report data, the gap between Tencent's R&D and marketing investment in the proportion of revenue is not large, and the two basically maintain about 10% of the revenue.
Regarding AI, Ma Huateng summed up four major elements: scene, big data, computing power and talents, and scene is the market, which is the key. "With application scenarios, data will naturally be generated, it will also drive technological development, and talents will follow." In this logic, Tencent's core focus is still on the scale effect of the market, which has also led to Tencent for a period of time. Radical expansion situation. In the past three years, the growth rate of Tencent's marketing investment has fluctuated greatly, and the growth rate in the four quarters of 2020 has reached 49% or more.
In the second quarter, Tencent invested 9.7 billion yuan in marketing, down 21% year-on-year. Since the beginning of this year, Tencent has been reducing marketing investment in order to "reduce costs and increase efficiency". However, R&D investment has generally maintained a steady growth, which seems to indicate that Tencent has "slowed down" and started to take the technical route.
CSIG shrinks, cloud business 'slows down'
In the first half of this year, the CSIG business unit had a major layoff, with a ratio of about 20%, and PCG also had a 10% layoff. It is reported that there are still many conditions for layoffs in the second half of the year.
In order to reduce the downward trend of net profit, Tencent's first step in implementing cost control is to optimize labor costs and reduce loss-making businesses. The CSIG business unit and PCG, two departments that have been unable to make profits, have become the focus of Tencent's optimization in the first half of the year.
The redundancy of personnel will eventually reach a relatively balanced scale with competition and elimination. This wolf-like development model brings vitality and long-term benefits to the organization, but it is also cruel to employees.
Facts have proved that the C-side play that relied on scale effects in the past did not work in B-side services. The focus of Tencent's cloud business is shifting from the Internet to government and enterprises. From a long-term strategic perspective, if Tencent cannot come up with unique self-developed products, it will be difficult to catch up with the pace of the big army.
Previously, Tang Daosheng, CEO of CSIG business unit, said in an interview with 36Kr, "In the past three years, Tencent CSIG's growth model has more emphasis on revenue scale, but this year we have a major sales reform, which is hoped to change from many lows in the past. The model of quality and subcontracting projects has changed to a healthy and sustainable business model based on Tencent's self-developed products."
This means that Tencent has stopped in this battle of disorderly expansion of capital and chose to retreat to the rear. Radical Tencent began to settle itself, focused on the product itself, prepared to take the technical route, and began to emphasize "patient".
The adjustment of CSIG's internal business will inevitably have a certain impact on its income. According to the Canalys report, Tencent Cloud's market share in China reached 15.7% in the first quarter of 2022, ranking third, and its revenue declined compared to the previous quarter.
Tencent wants to develop the B-end market. In the long run, self-research is always an unavoidable problem.
From the perspective of revenue scale, IaaS has an absolute advantage, but its market has been relatively solidified. To achieve differentiation in cloud business, a new path must be opened up. The internal adjustment of CSIG has also shifted the focus of cloud business to PaaS and SaaS.
At the PaaS level, Tencent Cloud has its own advantages. IDC once pointed out in the report that "Tencent Cloud relies on C2B capabilities and ecological diversity, and under the solid Internet advantages, it has deeply cultivated in the fields of finance, government affairs, smart cities, cultural tourism, etc., and maintained stable growth through differentiated competition." As mentioned above. In the second quarter of Tencent, TDSQL database revenue increased by more than 30% year-on-year, accounting for more than 5% of cloud service revenue in the second quarter. This is an important reason why Tencent focuses its resources on the PaaS business.
At the SaaS level, the three major products of Enterprise WeChat, Tencent Meeting, and Tencent Documents are integrated to achieve integration and comprehensively improve the efficiency of enterprise collaboration. Tencent also stated in its 2021 annual report that it will give priority to expanding the scale of its SaaS business.
The user stickiness of PaaS and SaaS is strong, and the gross profit margin can generally reach 50%-80%. However, these two businesses are still in the investment stage, and there is still a certain distance from commercialization. For all cloud vendors, it is a one-time Opportunity is also a challenge.
If cloud manufacturers want to compete for a place in this new blue ocean, technological innovation is the hard power of their competition.
However, in the "Four Clouds", Baidu and Huawei have always had cutting-edge technology reserves; Ali did not talk about technology at first, and began to lay out basic technologies since Alibaba Cloud entered the game. In fact, at the technical level, Tencent has lagged behind other cloud vendors.
However, the technology transformation cycle is long, and for Tencent, the test is not only "patience" but also the possibility of failure.


(Disclaimer: This article only represents the author's point of view and does not represent the position of Sina.com.)

This article is reproduced from: http://finance.sina.com.cn/tech/csj/2022-08-17/doc-imizirav8588524.shtml
This site is for inclusion only, and the copyright belongs to the original author.