New cool products will be tested for free for the first time, and many high-quality talents will share their unique life experiences. Come to Sina Public Test and experience the most cutting-edge, most interesting and fun products in various fields~! Download the client and get exclusive benefits!
AMD has now officially announced that it will hold an AM5 motherboard display event at 12:00 on August 5, when it will introduce X670 series motherboards from Asus, MSI, ASRock and other manufacturers.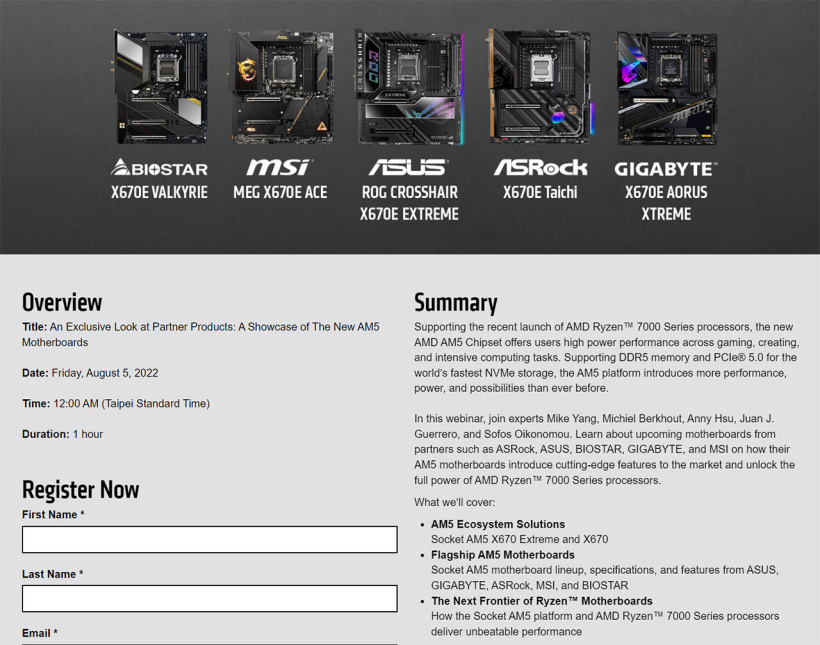 In this showcase event, AMD and its partners will introduce the lineup, specifications and new features of AM5 motherboards, in addition to the performance of AMD Ryzen 7000 series processors on the AM5 platform.
IT Home has learned that the new socket of the new AMD Socket AM5 platform uses a 1718-pin LGA design and supports processors up to 170W TDP, dual-channel DDR5 memory and the new SVI3 power infrastructure. AMD Socket AM5 also features PCIe 5.0 lanes up to 24.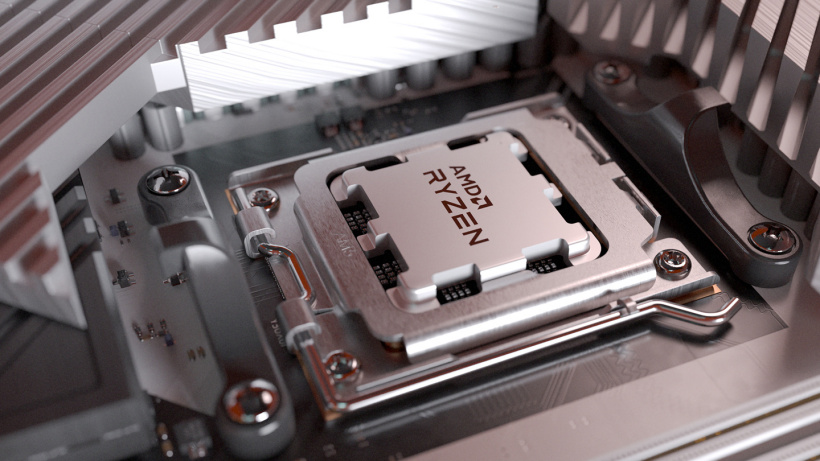 According to AMD's official website, AM5 series motherboards are divided into three levels:
• X670 Extreme: PCIe 5.0 support for two graphics card slots and one storage slot for powerful connectivity and improved overclocking performance
• X670: Provides PCIe5.0 support for one memory slot and one graphics card slot (with graphics card slot supporting PCIe5.0 as an option), designed for enthusiast overclocking
• B650: Has PCIe 5.0-capable memory slots and is designed for high-performance users.
The specific release time of AMD Ryzen 7000 series processors has not yet been announced, and it is reported that it will be launched on September 15.
media coverage
IT Home Sina Technology CNBeta Fast Technology Sohu
event tracking
This article is reprinted from: https://readhub.cn/topic/8hYsLeKw2m2
This site is for inclusion only, and the copyright belongs to the original author.