Ministry of Industry and Information Technology: The cumulative number of new energy vehicles exceeded 10 million
Statistics from the Ministry of Industry and Information Technology show that my country's new energy vehicles have been promoted to 10.33 million, becoming an important force leading the electrification transformation of the global automobile industry.
The cumulative production and sales of new energy vehicles in the first quarter were 1.293 million and 1.257 million respectively, an increase of 1.4 times year-on-year, exceeding the full-year level in 2019. The market penetration rate has reached 19.3%, an increase of 11.4 percentage points year-on-year, and an increase of 5.9 percentage points from the full year of 2021.
The Ministry of Industry and Information Technology will continue to carry out the pilot work of new energy vehicles to the countryside and battery swapping mode, and launch the pilot city of comprehensive electrification of public vehicles. And accelerate the construction of charging and swapping facilities, promote the realization of information sharing and unified settlement, and resolutely crack down on unfair competition such as price gouging, and promote the return of raw material prices to rationality as soon as possible. (Source: CCTV News)
CNKI: It will continue to provide normal services to the institutes affiliated to the Chinese Academy of Sciences until the annual agreement is signed and services are started in 2022
According to CNKI's WeChat public account, CNKI released a description of the cooperation service between CNKI and the Documentation and Information Center of the Chinese Academy of Sciences.
After the expiration of the agreement in 2021, in order to meet the literature acquisition needs of researchers, teachers and students, the Documentation and Information Center of the Chinese Academy of Sciences and CNKI have agreed to extend the subscription service until March 31. During the transition period after April 1st, CNKI continued various services, and there was no service suspension or interruption. CNKI will also continue to provide normal services to various institutes affiliated to the Chinese Academy of Sciences until the signing of the annual agreement and the start of services in 2022. (Source: 36 Krypton)

Tesla Shanghai officially resumes work: 8,000 employees arrive at work, antigens in the morning and nucleic acids in the evening
On April 19, Tao Lin, Tesla's vice president of external affairs, announced that Tesla's Shanghai Gigafactory resumed work smoothly today.
According to reports, 8,000 employees have been present at Tesla's Shanghai Gigafactory, the battery motor production line has begun full-speed production, and the vehicle production line is gradually recovering.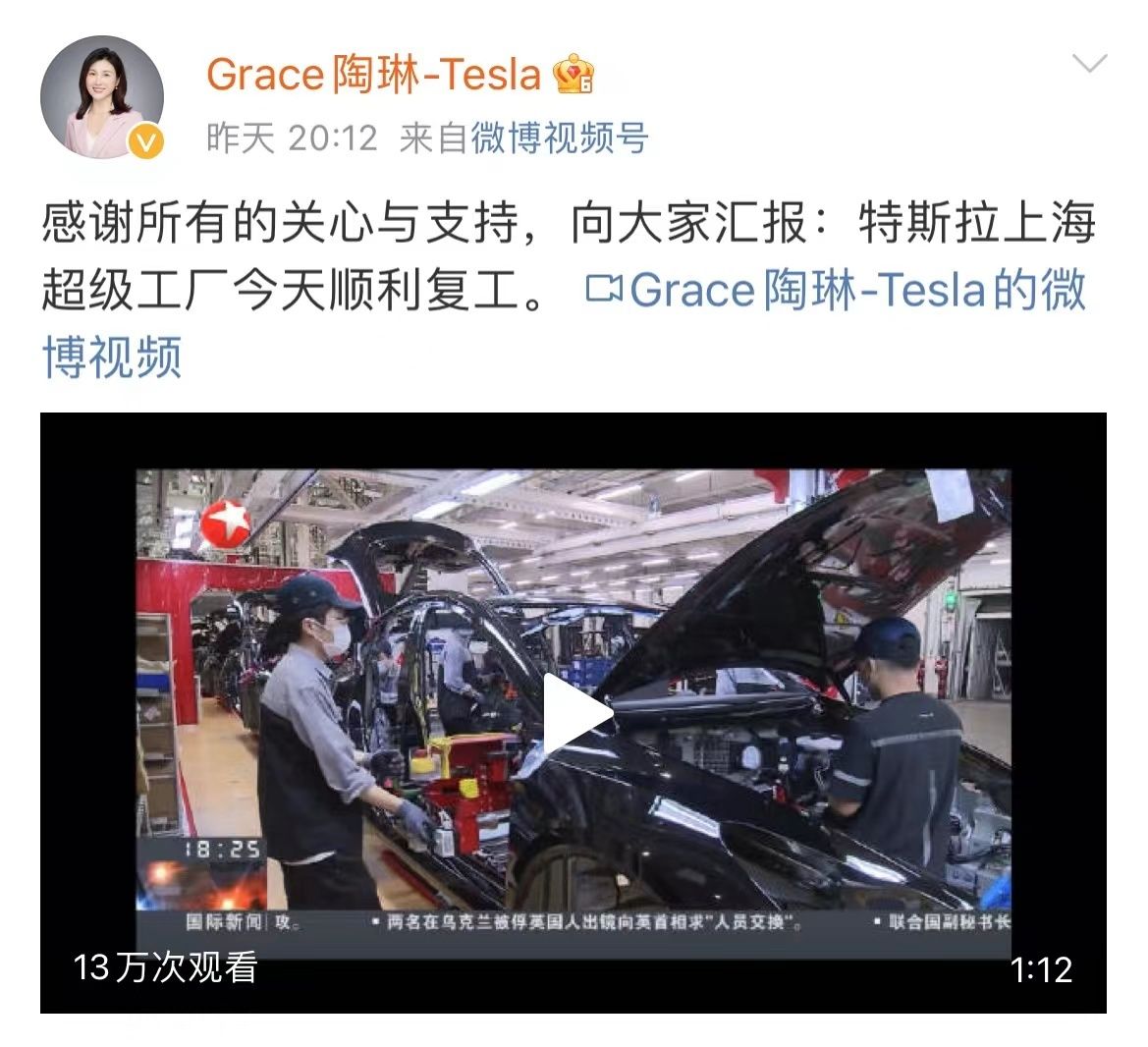 Source: Weibo
In addition, in terms of epidemic prevention, employees in the Tesla factory conduct early antigen and late nucleic acid testing, and the production area is strictly and regularly disinfected to ensure production safety.
According to media estimates, as of April 17, Tesla's Shanghai factory will be shut down for up to 3 weeks. Based on the production of about 2,100 cars per day, since the shutdown on March 28, Tesla's Shanghai plant has produced about 44,100 fewer cars, accounting for about 14.5% of Tesla's production last quarter. (Source: Xinhua News Agency, Tencent.com)
Geely Commercial Vehicles plans to introduce external capital and go public in the future
On April 19, the reporter learned from people familiar with the matter that Geely Commercial Vehicle Group has considered the overall listing and is planning to introduce external investors to the society. Fan Xianjun, president of Geely Commercial Vehicle Group, has previously said that Geely Commercial Vehicles has some arrangements in the capital market, and "does not rule out the possibility of an IPO." (Source: Financial Associated Press)

Netflix shares plunge 25% as platform to introduce advertising
Beijing time on April 20 news, streaming giant Netflix today released its first quarter financial report for fiscal 2022 ended March 31. According to the financial report, Netflix's revenue in the first quarter was US$7.868 billion, an increase of 9.8% from US$7.163 billion in the same period last year; net profit was US$1.597 billion, down 6.4% from US$1.707 billion in the same period last year.
Netflix reported a net loss of 200,000 global subscribers in the first quarter, the first decline in more than a decade, and missed expectations for a net gain of 2.5 million. As of press time, Netflix shares were down 25% in after-hours trading.
After years of boycotting ads, Netflix co-CEO Reed Hastings said Tuesday that Netflix is ​​now "pretty open" to offering a lower-priced, ad-supported subscription plan. He said on a pre-recorded earnings call on Tuesday that offering customers a cheaper option "makes a lot of sense."
In addition, Netflix issued a warning to crack down on account sharing globally. In the future, if you want to borrow the passwords of family members, friends, or general acquaintances, it may not be so easy. (Source: Phoenix.com, Sina Technology)
Musk is willing to pay $10 billion to $15 billion for Twitter
Beijing time on April 20 in the early morning news, Tesla CEO Elon Musk (Elon Musk) said that he is willing to invest 10 billion to 15 billion US dollars of his own cash to bid for Twitter, and plans to buy Twitter in about 10 days. After launching a takeover bid for Twitter, Musk has used Morgan Stanley to raise another $10 billion in Twitter through a traditional leveraged buyout.
CNBC's "Squawk on the Street" host David Faber said today that Tesla CEO Elon Musk seems to have a problem with the Twitter acquisition. Unable to get help from private equity firms.
Faber said on the show: "The more I reported on the incident, the less I believed that anyone would stand up to help him." (Source: Sina Technology)
It is reported that TSMC will start the construction of the Kumamoto factory on April 21, and strive to ship by the end of 2024
It was reported on April 19 that in November last year, TSMC announced that it would cooperate with Sony to build a chip factory in Japan, which is TSMC's first chip factory in Japan.
According to the latest report from Kyodo News, TSMC "JASM" will open the Kumamoto factory on April 21, and strive to start shipping in December 2024. JASM plans to employ about 1,700 people, of which about 320 will be dispatched from TSMC, and Sony Group will also dispatch about 200 people.
Earlier news said that Japan Advanced Semiconductor Manufacturing Corporation (JASM), a joint venture fab between TSMC and Sony, disclosed in an online meeting that the Kumamoto fab is planned to be completed in September 2023 and put into production by December 2024. . (Source: IT House)

The iPhone 14 is expected to usher in a new generation of front-facing cameras, with an aperture upgrade to f/1.9
Ming-Chi Kuo predicts that Apple may upgrade the front-facing cameras on all four of its iPhone 14 models to provide better shallow depth of field for selfies and video calls.

Image source: twitter
In a tweet on Tuesday, Tianfeng Securities analyst Ming-Chi Kuo said that Apple may upgrade the front-facing camera on its iPhone 14 models to autofocus (AF) with an aperture of about f/1.9, which will be faster than the fixed focal length on the iPhone 13 ( FF) and f/2.2 aperture go a step further.
Autofocus support and a lower f-number allow for a better shallow depth of field for portrait mode and selfies. It also improves focus quality for FaceTime or video calls and live streams. (Source: cnBeta)

Stanford develops solar panels that work at night
Researchers at Stanford University have modified commercially available solar panels to generate small amounts of electricity at night by utilizing a process called radiative cooling, which relies not on lies but on the frigid vacuum of space. The research was published in Applied Physics Letters in early April.
The researchers say they tend to think of the sun as an important renewable energy source, as is the cold of outer space. While the energy produced by the modified panels is small compared to the energy produced by modern solar panels during the day, the energy could still be useful, especially at night when energy demand is much lower.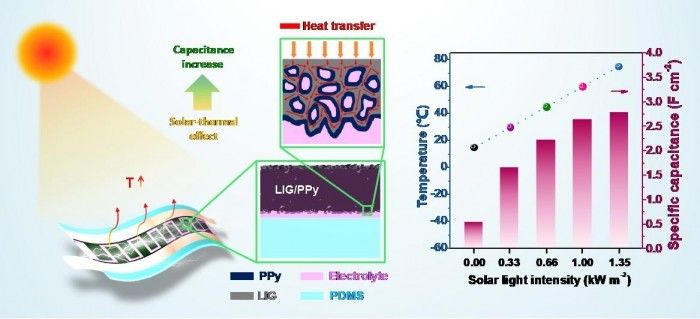 Technically, the retrofitted solar panels do not generate solar power at night. Instead of using sunlight, the researchers added techniques that use radiative cooling. When an object faces the sky at night, it radiates heat into outer space, which means an object can become cooler than the air around it. This effect has obvious applications in cooling buildings, but differences in temperature can also be used to generate electricity. (Source: cnBeta)

After Aragaki got married, the status was on the hot search, and the girlish feeling disappeared after being complained about
Recently, Yui Aragaki was on Weibo's hot search because of her post-marital status, and she was complained that "the girlishness has disappeared". The reason is that after seeing the recent photos of Yui Aragaki, a blogger frantically complained "Why is Yui Aragaki like this now?" There are even "Aunt", "Aunt", "Marriage is the grave of youth" Wait to speak.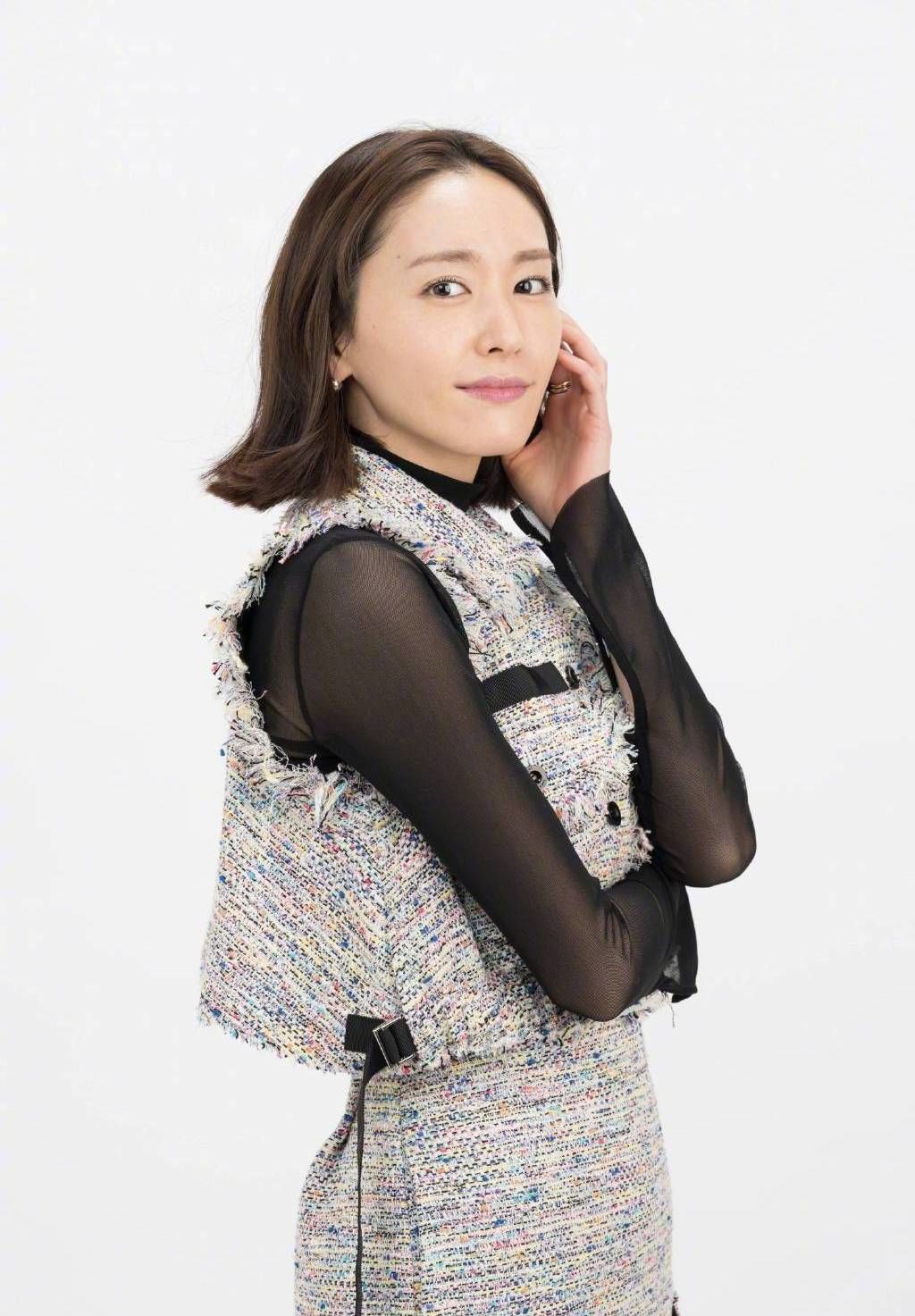 In the previous drama "The 13 People of Kamakura Hall", the stills of Yui Aragaki were also complained that the cheeks were sunken and the cheekbones became higher. In this regard, Yui Aragaki explained that she had her wisdom teeth extracted in 2019 and recently had her teeth straightened. Her long-standing chewing habits were improved and her masseter muscles increased.
In an exclusive interview, Yui Aragaki said frankly that because she has already entered a marriage in real life and the needs of the characters in the play, she has also changed her image this time compared to the past. It is not difficult to see that Yui Aragaki has become more intellectual since she announced her marriage to Gen Hoshino.
Recently, Yui Aragaki's movie "Yokai Encyclopedia" was confirmed to be released on July 22. This is also her first movie after marriage. (Source: Homeless Stars)
This article is reprinted from: https://www.geekpark.net/news/301110
This site is for inclusion only, and the copyright belongs to the original author.