U.S. Senate votes to pass chip bill to subsidize U.S. semiconductor chip manufacturing
The Senate has already voted to pass the Chips in America Act, and the bill will be sent to the House of Representatives for a vote. House Democratic leaders hope to schedule a vote as soon as possible to pass the bill before the House adjourns and send it to President Biden for signature.
The Chip America Act includes $54 billion in appropriations for semiconductor manufacturing and research; provides billions of dollars in additional spending for scientific research to stimulate the development of emerging technologies in the United States; 25% for companies producing semiconductors in the United States tax credits. The bill would provide funds to companies including Intel, Samsung Electronics, TSMC and GlobalFoundries to build chip factories in the United States. (Source: Techweb)

Twitter to hold shareholder meeting on Sept. 13 to vote on Musk's takeover bid
Twitter revealed in a filing with the U.S. Securities and Exchange Commission (SEC) on July 26, local time, that it will hold a shareholder meeting on September 13 to address Tesla CEO Elon Musk's proposal. A vote on the $44 billion takeover bid.
The Twitter Shareholders' Meeting will begin at 10 a.m. PT on September 13 and will be webcast. Shareholders will be able to watch the meeting live and then vote, Twitter said.
On July 8, Musk notified Twitter that he planned to call off the acquisition, citing the company's failure to properly account for the number of spam and fake accounts on its service, among other disputes.
Twitter then sued Musk to enforce the acquisition agreement. The lawsuit is due to go to trial in October, although the two sides are still arguing over the date. Twitter said it agreed to start a trial on the takeover deal on Oct. 17, but the company wanted a promise to complete the trial within five days. (Source: Network Synthesis)
Apple hires ex-Lamborghini executive to join electric car project
Apple hired former Lamborghini executive Luigi Borrelli to help the company design electric cars.
Borrell has worked at Lamborghini for nearly 20 years and has been responsible for the research and development of automotive chassis and power engineering, as well as the design of suspension components, wheels and tires, steering and braking systems, exhaust systems, fuel systems, and driver assistance technologies.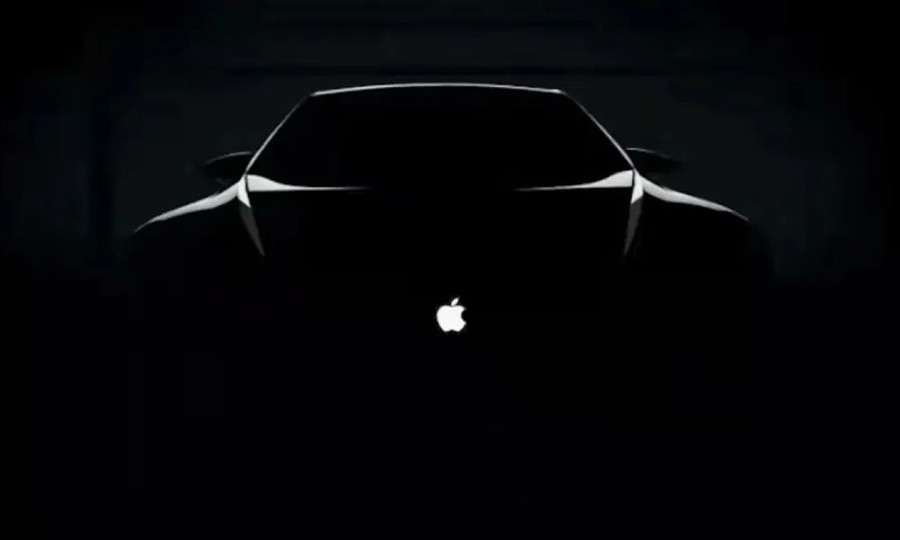 Apple has been rumored to be developing an electric car since 2014. Analysts believe that Apple will mass-produce electric vehicles by 2025. Judging from past rumors, Apple's car project has not progressed smoothly, the leadership has been changing, it faces many technical challenges, and the time to market for the car may be delayed. (Source: Sina Technology)
Meta's second-quarter revenue of $28.8 billion: net profit fell 36% year-on-year
Facebook parent company Meta today released unaudited earnings for the company's second quarter of fiscal 2022, which ended June 30. According to the report, Meta's revenue in the second quarter was US$28.822 billion, a decrease of 1% compared with US$29.077 billion in the same period last year, and a year-on-year increase of 3% excluding the impact of exchange rate changes; net profit was US$6.687 billion, compared with the same period last year. The net profit of 10.394 billion US dollars decreased by 36%; diluted earnings per share was 2.46 US dollars, compared with 3.61 US dollars in the same period last year, a decrease of 32%.
Meta's second-quarter revenue and earnings per share missed Wall Street analysts' expectations, and its monthly active user count and average revenue per user were also slightly below expectations, pushing its shares down more than 4% after hours.
In the quarter ended June, its virtual reality unit, Reality Labs, posted a loss of $2.81 billion on revenue of $452 million. (Source: Sina Technology)

ByteDance files for TikTok Music trademark in US
TikTok appears to be getting closer to launching its own standalone music streaming service. In May of this year, TikTok parent company ByteDance filed a trademark application for "TikTok Music" with the U.S. Patent and Trademark Office, seeking to apply the trademark to a variety of goods and services, including a mobile app that allows users to "buy, play, share, Download Music, Songs, Albums and Lyrics" mobile app.
Other possible use cases for the trademark include an app that allows users to "live audio and video," as well as the ability to "edit and upload photos as playlist covers" and "comment on music, songs, and albums."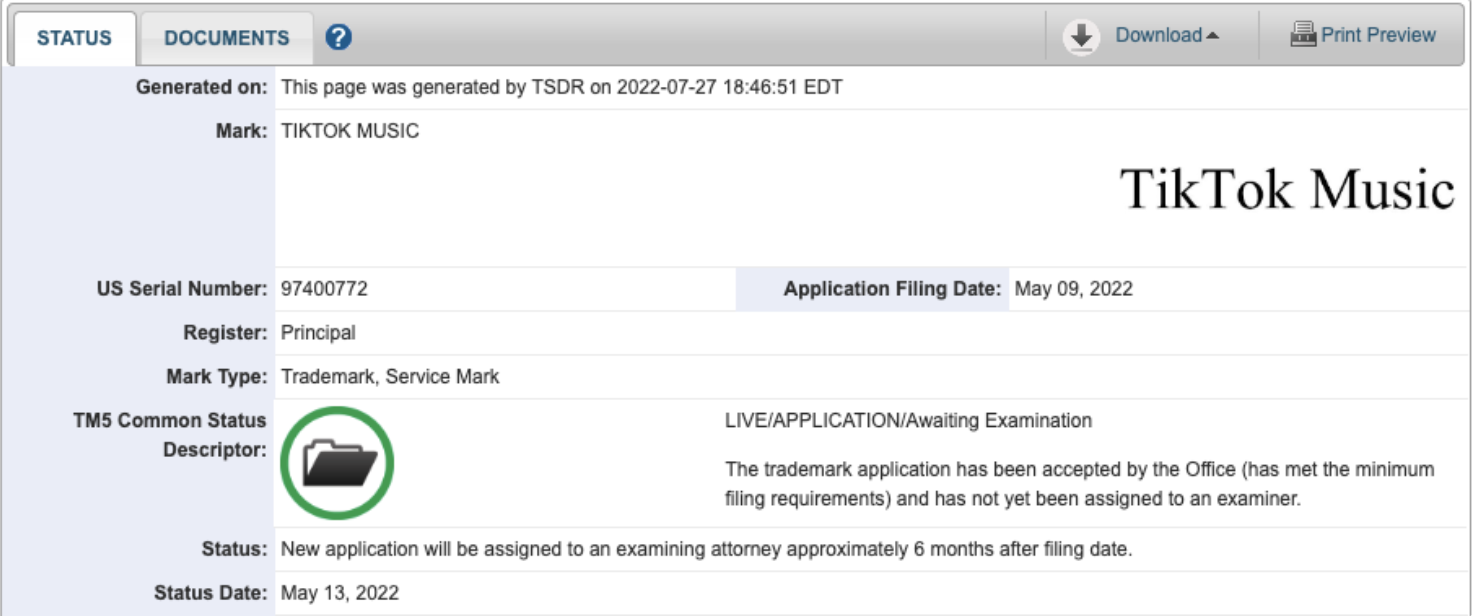 ByteDance first filed a trademark application for "TikTok Music" in Australia in November last year, followed by an application in the United States on May 9. The idea that the company will launch a standalone "TikTok Music" streaming service in the U.S. to compete with the likes of Spotify and Apple Music is not unfounded. (Source: Phoenix Network Technology)
Shopify to lay off 10% of staff across all parts of the company
Shopify Inc. (SHOP) will lay off about 1,000 employees, or 10% of its global workforce, according to an internal notice. That means the tech company scaled back bets on e-commerce growth during the pandemic.
Founder and CEO Tobi Lutke told employees in a notice on Tuesday that the layoffs were necessary as consumers returned to their old shopping habits and scaled back online orders that have fueled the company's recent growth. Shopify, which helps businesses build e-commerce sites, has previously warned that revenue growth is expected to slow this year, and its shares have fallen nearly 80% since peaking in November. The company will report quarterly results on Wednesday.
There will be layoffs in all parts of the company, though the bulk of the cuts will be in recruiting, support and sales. The company is headquartered in Ottawa. (Source: Network Synthesis)
Shares of the world's largest cryptocurrency exchange have fallen by 90%
U.S. cryptocurrency exchange Coinbase (COIN) is reportedly facing an investigation by the U.S. Securities and Exchange Commission (SEC). After the news came out, the stock price of the world's largest cryptocurrency exchange plummeted by more than 20% that day, wiping out $3.14 billion in market value in a single day. Among them, "Sister Wood" Cathy Wood's fund sold Coinbase stock for the first time this year.
The SEC is investigating whether Coinbase improperly allowed Americans to trade digital assets that should have been registered as securities. In the view of SEC Chairman Gensler, many tokens have securities attributes, so it is necessary to regulate them in order to protect the interests of investors. The SEC believes that nine of the tokens listed on the Coinbase platform are actually securities.
Since the beginning of this year, with the ups and downs of the cryptocurrency market, Coinbase's stock price has also continued to fall, with a cumulative decline of 79.03% so far, a drop of 87.68% from last year's highest price of $429.54. (Source: Securities Times)

Huawei releases HarmonyOS 3 and six major upgrades for all-scenario new products
On July 27, Huawei officially released HarmonyOS 3, as well as HUAWEI MateBook X Pro smart flagship thin and light notebook, HUAWEI FreeBuds Pro 2 true wireless noise-cancelling headphones, new HUAWEI WATCH 3 Pro new, the first 86-inch smart screen S86 Pro and many other full scenes New.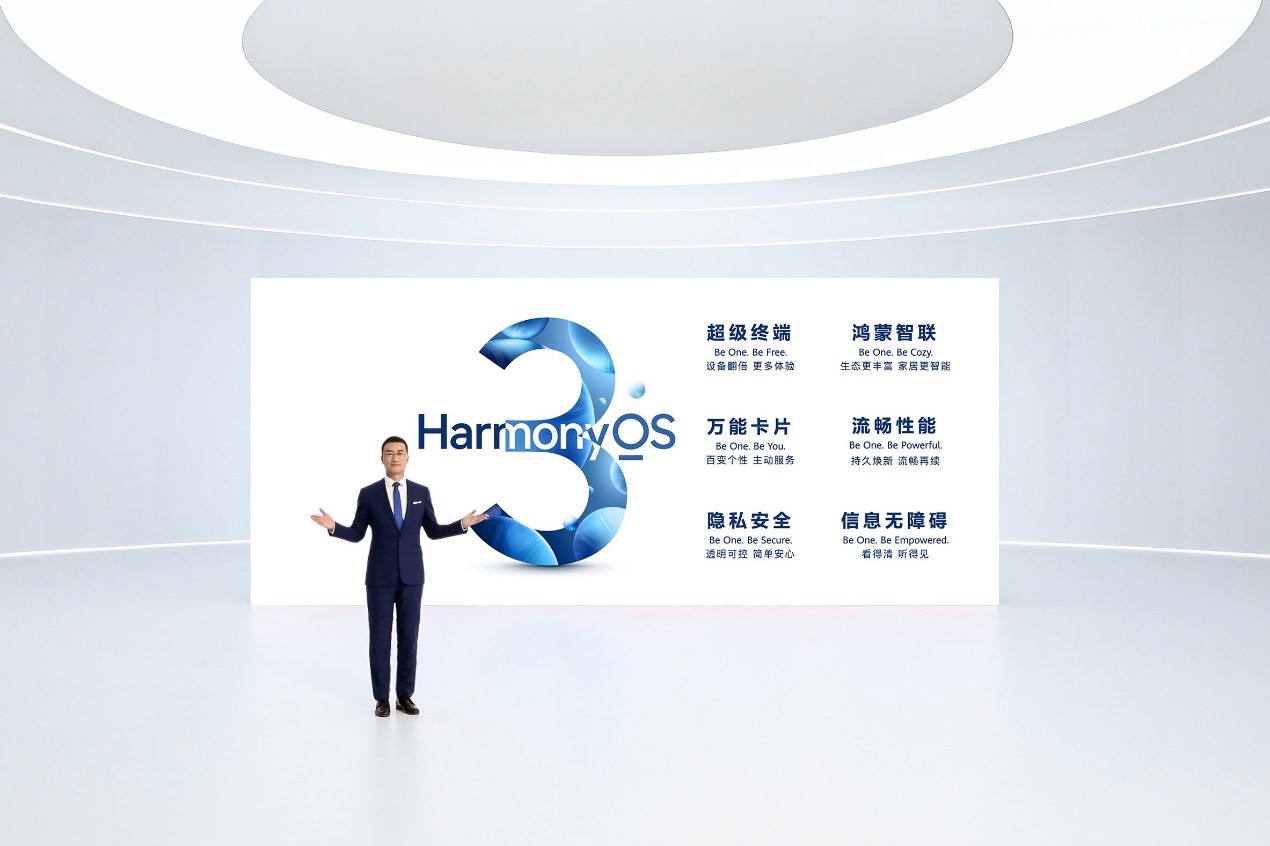 Huawei HarmonyOS 3 will start a scale upgrade in September. Users can already apply for beta / public beta early adopters through My Huawei, Huawei Member Center, etc., supporting up to 14 devices. According to Huawei, Hongmeng is the fastest-growing operating system in history. As of July this year, Huawei devices equipped with HarmonyOS 2 exceeded 300 million units. The HarmonyOS 3 upgrade this time mainly focuses on six aspects: HyperTerminal, Hongmeng Zhilian, Universal Card, smooth performance, privacy security and information accessibility.
Other features include AI subtitles, direct connection of hearing aids, AI minutes, etc. In terms of accessibility, HarmonyOS 3 also supports functions such as image description, travel assistance, and photo assistance. (Source: Network Synthesis)
Volkswagen releases V.MO prototype of manned aircraft, which will be able to carry four passengers and luggage for 200 kilometers
Volkswagen Group (China) has released the first electric vertical take-off and landing (eVTOL) manned aircraft prototype – V.MO. According to officials, the finalized pure electric, fully autonomous flight eVTOL manned aircraft can carry four passengers and luggage for up to 200 kilometers.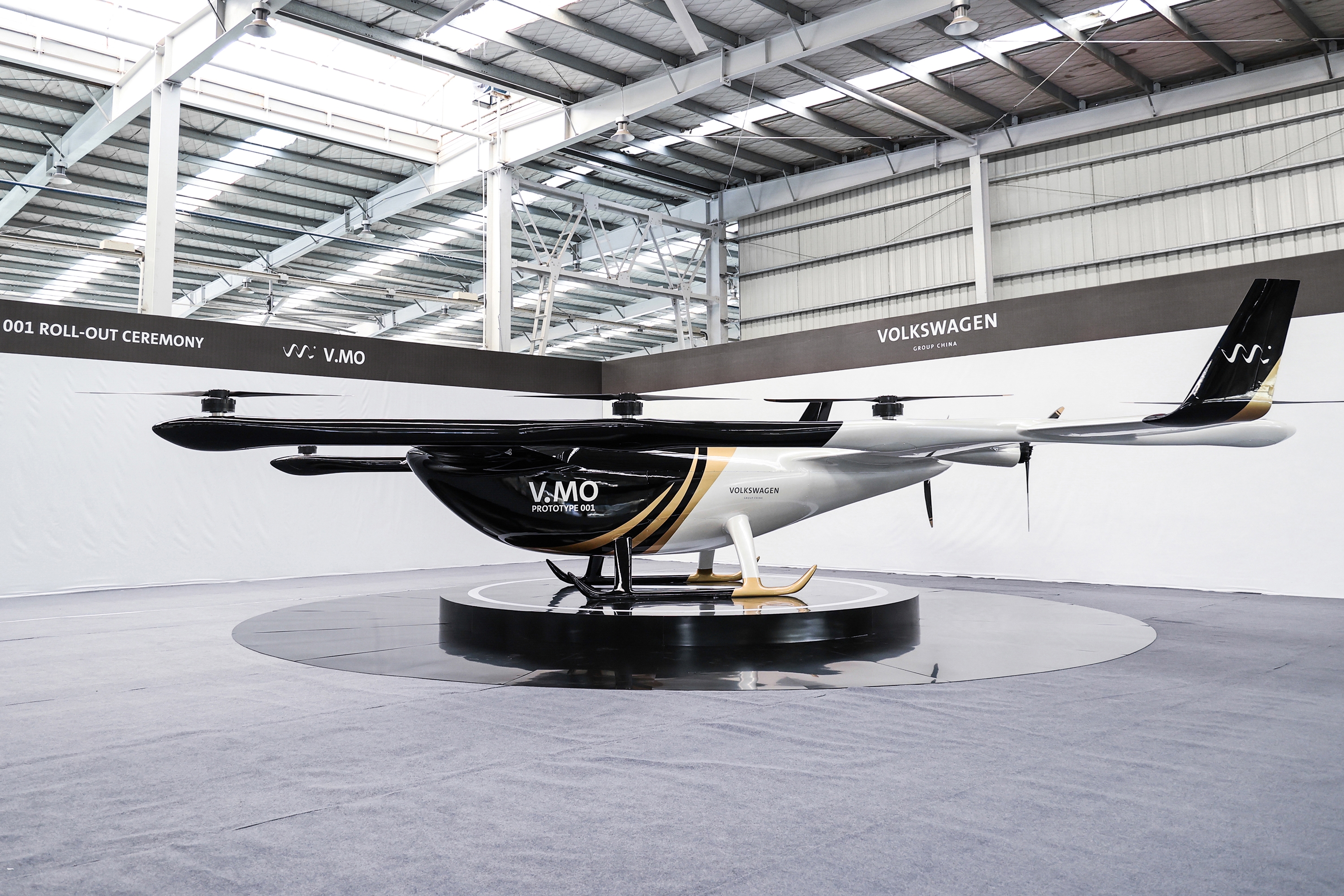 Based on existing autonomous driving solutions and battery technology, the prototype is designed in a luxurious X-wing configuration with a wing length of 11.2 meters and a wingspan of 10.6 meters, eight rotors for vertical take-off and landing and two for heading horizontal propelling propeller.
According to Volkswagen, the urban air mobility market is rapidly emerging, and its core is the use of air space, especially for short- and mid-distance transportation at low altitudes in big cities and between cities. In China, the development of this field will relieve traffic congestion in large cities and play an important role in future urban and intercity transportation

The sixth season of the sci-fi animation masterpiece "Rick and Morty" announced that it will start on September 4
The sci-fi animation "Rick and Morty" announced that it will usher in its sixth season on September 4. The poster shows the "six pack abs" in a playful manner. No other information has been disclosed yet.
"Rick and Morty" is a sci-fi animated series produced by Justin Roiland and Dan Harmon. It has launched five seasons. The first four seasons have a score of 9.7 or more on Douban. The fifth season has a slight decline in word of mouth, but there are also 9.4 point.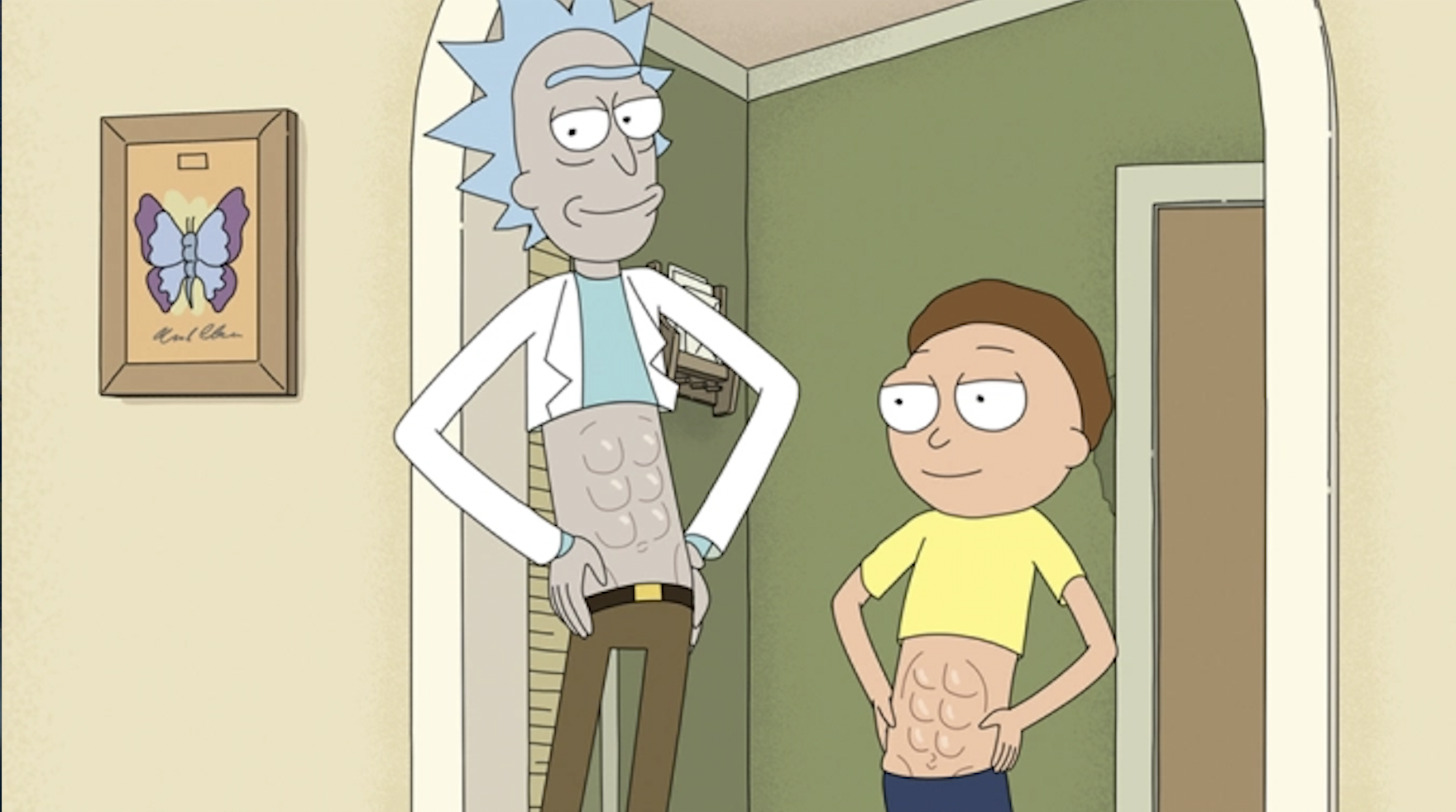 This article is reproduced from: https://www.geekpark.net/news/305746
This site is for inclusion only, and the copyright belongs to the original author.