Nikkei Asia: UK is doing everything possible to get Arm listed in London
According to a report from Nikkei Asia on June 11, the United Kingdom is going all out to ensure that Arm is listed in London. As the crown jewel of the British high-tech industry, if Arm chooses to be in Nasdaq Listing, damaging the reputation of London's financial center.
British economic officials have been mobilizing their parent company SoftBank since April The group will list Arm on the London Stock Exchange. Arm-based chips are designed to be used in about 90 percent of the world's smartphones.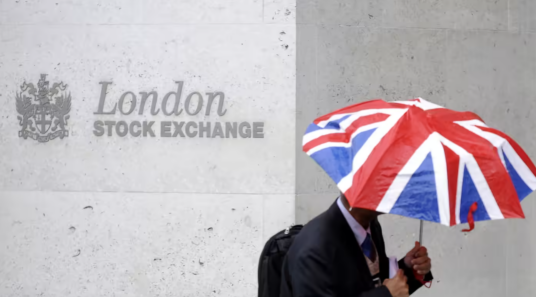 Source: Nikkei Asia
"We hope Arm will continue to build its business here, leveraging the UK's unparalleled combination of skills and capital," a government spokesman told the Nikkei.
The spokesman did not directly comment on the current progress, but said the government was "committed to making the UK the most attractive place for innovative businesses to grow and raise capital".
British Prime Minister Boris Johnson was also among them, and he once sent a letter to SoftBank executives on the matter.
The Financial Times and other media reported that British officials were apparently encouraging domestic investors to buy Arm after its listing, and touting the advantages of a London listing.
The U.K. is keen to keep the backbone of future technological innovation within its own market, but SoftBank favors Wall Street as the venue for an Arm IPO.
"In the high-tech sector, a Nasdaq listing may be the most appropriate," Masayoshi Son, chairman and chief executive of SoftBank Group, said in an earnings report in February.
SoftBank could decide where Arm will go public this summer. On another earnings call in May, Son said:
"Arm's business is doing well, and we should always be ready for an Arm IPO."
British financial officials have relaxed the London Stock Exchange's "free float" requirements for the proportion of freely tradable shares to attract more companies, such as British international money transfer startup Wise, which opted to list in London last year.
SoftBank Group's public relations department said that "no decision has been made on the location of Arm's listing, and various possibilities are being considered."
Given the size of the market and the number of investors, Nasdaq is more likely to deliver a higher valuation. Due to rising logistics costs and other factors, many of the British public believe that leaving the EU is the wrong choice. If Arm goes public across the Atlantic, it could give the impression that the London Stock Exchange is no more.
media coverage
CNBeta IT Home Sina Technology
event tracking
This article is reprinted from: https://readhub.cn/topic/8gKoAn7TQvP
This site is for inclusion only, and the copyright belongs to the original author.