"Yi" has evolved! Come for TA! On August 5, 2022, Yize IZOA, a high-quality small SUV owned by FAW Toyota, added two new fuel special edition models, the Sports SPORT Edition and the Yixiang CARE Edition. Among them, the sports SPORT version is priced at 165,800 yuan, with a brand-new exclusive sports kit and black and white sports seats, which make "his" more sharp-edged every time he drives; the Yixiang CARE version is priced at 159,800 yuan, with a variety of configurations. The upgrade will make "her" more comfortable and comfortable every time she goes out on the street. The launch of two special edition models further enriched the product lineup of Yize IZOA family, reinterpreted Yize IZOA's pioneering strength and trendy attitude, and helped it become a fashionable choice for contemporary users.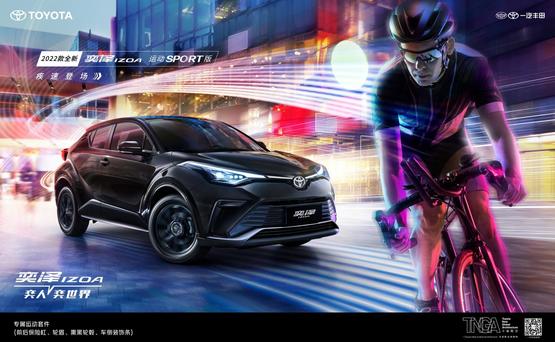 SPORT version + CARE version, understand "he" and "she"
As the first model of FAW Toyota's TNGA architecture, Yize IZOA refuses to be homogenized with bold innovation and pioneering fashion genes, and is committed to becoming a personalized car for the influx of the times. The unique SEXY DIAMOND diamond structure design subverts the traditional SUV styling perception: the rich three-dimensional diamond ridges outline the sexy silhouette, creating a unique dynamic edge; the low-gravity front face is matched with the winged LED combined headlights, hidden The detailed design elements such as the rear door handle and LED combined taillight make the urban avant-garde atmosphere of Yize IZOA more natural. The interior also takes diamonds as the design theme, and is carefully crafted with dynamic, individual and intense elements, exuding a different sense of delicacy from texture to shape, integrating aesthetics and functionality, conveying a unique temperament.
In order to better meet the needs of the majority of users, the new two special edition models are specially designed for the hearts of "he" and "she", so as to enrich and upgrade the product experience to a higher level. The sports SPORT version for "he" is equipped with a new exclusive sports kit based on the 2.0L gasoline Yichi version, including wheel eyebrows, blackened wheels, bright-colored bumper trim strips, bright-colored side trim strips, etc. With a more profound and explosive sports aesthetic style, it satisfies "he"'s desire for passion; the interior also adopts black and white sports seats with more visual impact, which complement the blackened sports kit, creating a consistent appearance. Sporty breath.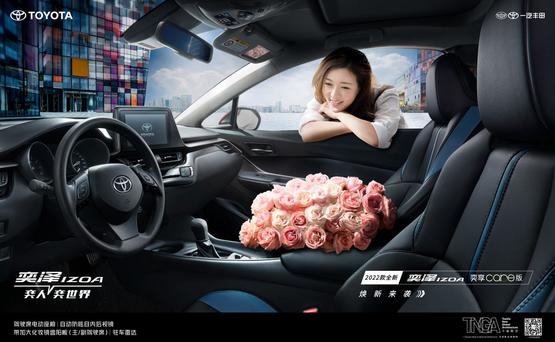 The Yixiang CARE version for "her" further emphasizes thoughtfulness and warmth. On the basis of the 2.0L gasoline Yixiang version, the Yixiang CARE version is equipped with stylish and beautiful black × blue double color exclusive leather seats, upgraded driver's seat 10-way electric adjustment, parking radar, automatic anti-dazzling interior and rear Mirrors and other configurations greatly improve the practicality and comfort. Not only that, in the driver/passenger seat, the Yixiang CARE version also adopts a sun visor with enlarged vanity mirror, so that the delicate makeup of female users is always online.
It is worth mentioning that, in addition to the two special edition models, the 8-inch multimedia display system is equipped on the currently on sale 2.0L Gasoline Motion Edition, 2.0L Gasoline Motion Edition, 2.0L Dual Engine Motion Edition and other models. , will also be upgraded to a new generation of car system that supports Apple CarPlay, making interconnection at your fingertips.
Deeply connect with every fan and achieve emotional resonance with "high value"
Since its launch in 2018, Yize IZOA has become a benchmark of "high quality, high value, and high driving fun" in the small SUV market with its advantages of smart aesthetics, sharp driving control, peace of mind and comfort, and wisdom.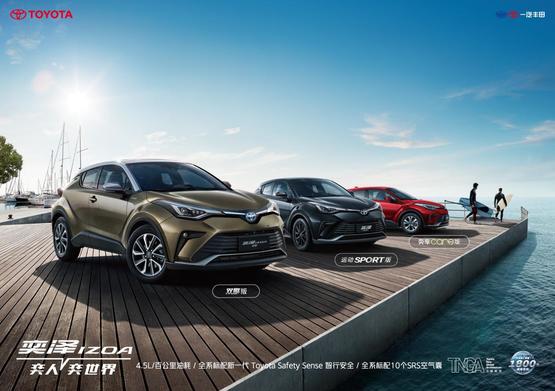 Equipped with Toyota's advanced 2.0L engine, the fuel version and dual-engine version have two powerful, efficient, smooth and comfortable power units, which endow the Yize IZOA with extraordinary strength far beyond its peers. In addition, the high rigidity and low center of gravity body, the ACA active steering assist system, and the "four-wheel independent suspension" composed of the front MacPherson independent suspension and the rear double wishbone independent suspension allow Yize IZOA to control Leading the pack in terms of sex and comfort. The whole series comes standard with up to 10 SRS airbags and a new generation of Toyota Safety Sense, providing comprehensive travel protection for every occupant. The standard "Toyota Intelligent Mobility Interconnection" system of the whole series breaks the limitations of time and space, and uses technology to create a worry-free and exquisite car life for users.
In addition to the product strength of high-energy pioneers, Yize IZOA is also an innovative bridge between FAW Toyota and users in emotional communication. The launch of this special edition, FAW Toyota will also create innovative topics to spread, fully integrate personality, dynamic and functional elements, let "he" and the sports SPORT version share speed and passion; let "she" and Yi share the CARE version, Share the trend and vitality. FAW Toyota will closely follow the cultural trend of users in the new era, promote the spirit of Generation Z with passion and vitality, and achieve deep emotional resonance between the brand and users.
FAW Toyota has always been committed to "mass-producing happiness" for more consumers and impressing users with higher-value products and services. From 2018 to 2022, the Yize IZOA family has always led the trend, constantly surpassed itself, continued to narrow the distance with every user and fan, and delivered unique trendy games to consumers with personalization and high quality. manner.
With the launch of the new car, FAW Toyota, in order to allow users and fans to better experience the charm of Yize IZOA, on the basis that the whole series can enjoy the half-subsidy of the national purchase tax, it specially launched two generous gifts with "Feng": not only include Ultra-low down payment, zero interest rate, long term and other easy-to-buy financial solutions, to "reduce the burden" for the majority of users; at the same time, for teachers and medical staff, purchase within a specified date can enjoy "lifetime free basic maintenance". Dear workers, "caring for extra care". For more details of benefits, please contact the local authorized dealer of FAW Toyota. Hurry up and start a wonderful car life with the cool high-quality SUV Yize IZOA!
This article is reproduced from: http://www.guokr.com/article/461940/
This site is for inclusion only, and the copyright belongs to the original author.