36氪 was informed that the crystal glassware brand "MU16" has recently completed angel and angel + rounds of financing, of which the angel round was invested by Shangcheng Capital, the angel + round was led by industrial investors, and all the old shareholders followed. The total amount of the round of financing is nearly 10 million yuan.
Founded in early 2021, MU16 is a newly born local fashionable crystal glassware brand. Meaning "me and you 16 hours", MU16 hopes to meet consumers' needs for a pleasant life in 16 hours of daily life beyond sleep through original design and product quality upgrades for utensils and utensils.
Wine utensils are the entry point of MU16's product series, including red wine glasses, whiskey glasses, etc. With the core design inspiration of "connecting with nature", Flamingo series, Eros series, candy series, Yao series, starry sky series, etc. have been launched. Multiple SPU series, a total of nearly 40 SKUs.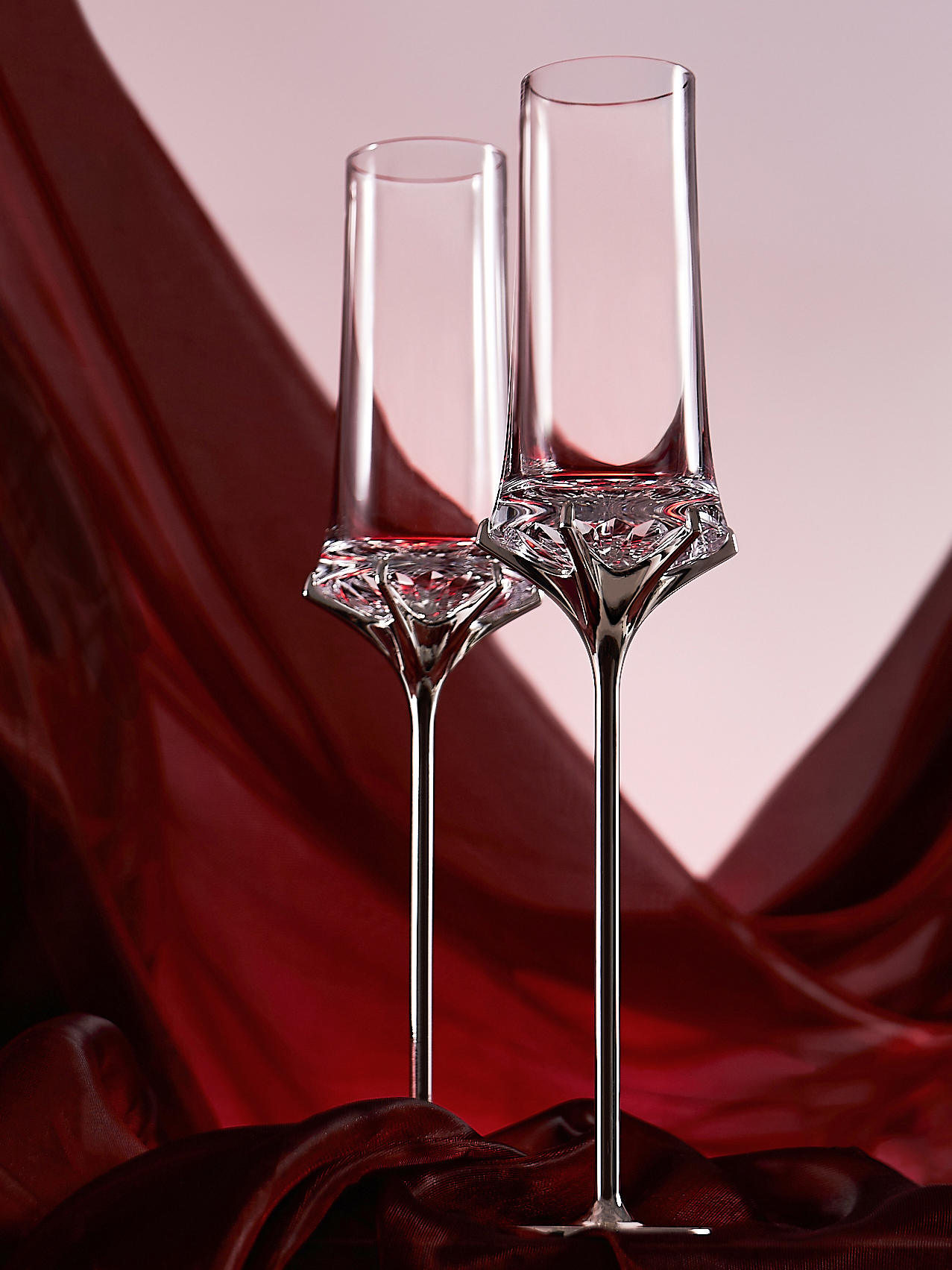 MU16 "God of Eros" series, picture provided by respondents
As an important part of the wine culture, the global high-end wine ware market has developed for a long time, with a scale of more than 10 billion US dollars and an annual revenue of more than 1 billion US dollars. There are as many as 8-10 brands in the world. It has produced world-renowned brands such as RIEDEL, ARC, SISCAME, BACCARAT, Edo Kiriko, etc. Among them, the century-old Austrian RIEDEL is also known as "Rolls-Royce in a wine glass".
MU16 chose to cut into the back with drinking utensils, and the drinking data is growing rapidly. According to the diageo annual report, the growth rate of global wine and beverage e-commerce is 45%, and the growth rate of high-end spirits is 9 times that of ordinary wine. It is estimated that by 2031, 600 million people in the world will enter the drinking age, and 550 million people will enter the middle class. Behind the rapid growth of drinking data, there will be opportunities to upgrade wine utensils.
In the domestic market, the rapid growth of imported whisky and other foreign wines has pushed users to shift from ready-to-drink and night-time channels to more moderate dining and private scene drinking, and the social needs of utensils have undergone qualitative changes. In addition, China's per capita GDP has exceeded 10,000 US dollars, and the first- and second-tier cities have reached the level of middle and upper developed countries, which further promotes the development of utensils from functional needs to high-end products.
At the moment of the trend of Yueji, the new consumer groups such as the post-85s generation and millennials are also awakening to the quality of life. Judging from the search habits of Xiaohongshu, cups belong to the category with the highest search ratio in the field of household goods, and continue to occupy the first place in the search list. Cups are related to The amount of notes is 2 times that of lipstick.
However, on the supply side, the Chinese wine utensils market has long played the role of foreign trade and foundry, and branding is obviously lacking. License told 36氪 that China produces more than 50% of the world's red wine glasses, but since the operations of well-known foreign brands in the past were still relatively infancy, and traditional channels were the mainstay, most consumers still have a brand awareness of mid-to-high-end wine utensils. rather vague.
The eye-catching trend sense and high-end sense utensils are the breakthrough direction of MU16's product technology. It is reported that all the utensils of MU16 adopt 100% manual blowing and cutting process to ensure the realization of product texture and strong design elements. At the same time, MU16 insists on using lead-free crystals to provide consumers with healthier options.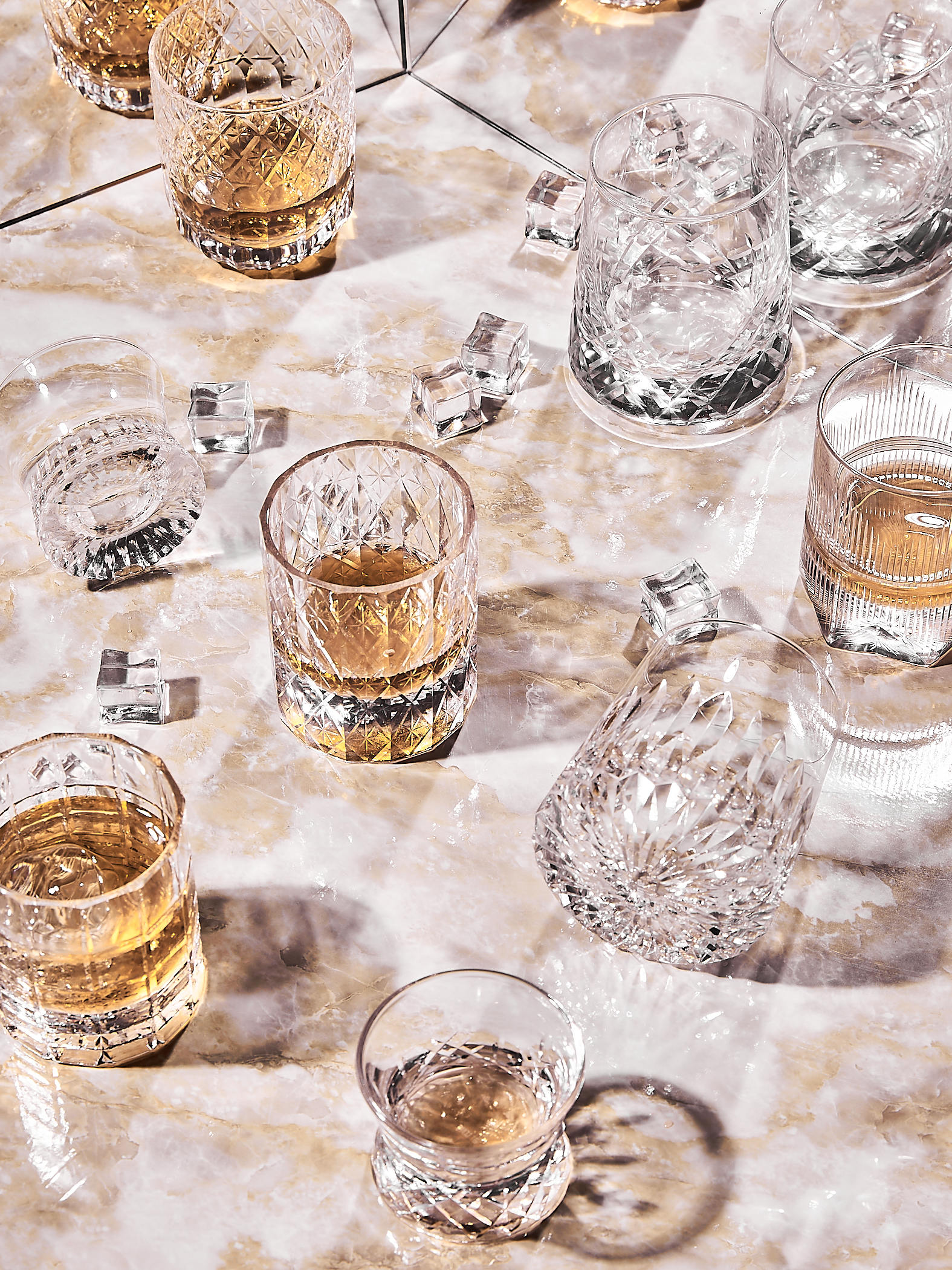 MU16 "Yao" series, picture provided by respondents
Licensing said hand-blown crystal glass is synonymous with "high quality," but the barriers to entry are high. This core is related to the craftsmanship. Due to the special production process of glass, traditional glass factories have higher requirements on the MOQ, and often "not accepting large orders", and a number of small brands are stuck. In addition, due to the semi-manual and semi-pipeline characteristics of the process itself, and the non-standardization of manual blowing, the process requirements of each product are different, and it is easy for laymen to "step on the pit".
It is worth mentioning that Xu Xu has rich resources in the glass industry chain. His family owns more than 20,000 square meters of mature glass factories in Qixian County, Shanxi Province, which is known as the "Capital of Artificially Blown Glassware in China".
"In order for crystal glass to appear as a brand, it must be the result of the three-wheel drive of supply chain, design and brand." License told 36氪 that MU16 pursues a sense of luxury and trend in products, and hopes to use the form of original design to bring natural Elements and humanistic aesthetics are integrated into the shape, texture, color and weight of the product. On the brand side, MU16 believes that utensils are also a language of life. By redefining crystals and objects and elaborating 16 hours of stories, MU16 promotes the empathy concept of "self-awakening".
Interestingly, MU16's wine products are not only limited to drinking scenes, but are also moving closer to the "ceremony" of life . The license told 36Kr that some purchasing users do not have the habit of drinking red wine themselves, but exist as ornaments for quality life, which further proves the upgrading needs of utensils and utensils, and consumers are "actively looking for good products".
Functionality is another extension of the MU16 product process. The license told 36氪 that MU16 will launch the Pro line-professional ultra-thin red wine glass series next, and the glass wall will be controlled within 0.7mm. On the one hand, the thinner the glass wall, the less distorted the color of the wine body, which is convenient for wine lovers to taste; in addition, MU16 will try to redefine the "sound" of the vessel in this series, interpreting what a nice wine glass sounds.
MU16 currently has three sub-line series planned, its Glassware series is positioned in wine and water utensils , and currently covers most of MU16's crystal glassware products; Designer+ area mainly promotes artist and brand co-branded models , which are positioned in ultra-high-end utensils in the form of limited editions Products; Lifestyle series focuses on new types of crystal glass for daily life other than utensils , such as crystal lamps, flower utensils, ornaments, etc. It is expected that related products will be launched in Q4 this year.
"MU16 is not just a company that makes wine utensils. From a category point of view, it will expand from glassware to utensils," Xu Hui told 36氪. MU16 hopes to become a lifestyle brand of utensils and utensils, with multiple scenes and multiple products. The matrix play, redefines the crystal objects of daily life.
At the channel level, MU16 was launched in China in January this year and opened a flagship store on Tmall. Since the launch for several months, the ROI of the store has remained at 1:3 and continued to climb. Each SKU has entered the "artificially blown wine glass" and "red wine glass". The top 10 of the list, the monthly growth rate of stores maintains about 40%, and offline channels such as drivepro, Pence, Sort and other boutique stores have been launched, and MU16 has also established an overseas official website in order to enter the international market in the future.
License told 36 Krypton that in the second half of this year, MU16 plans to expand production capacity while continuing to develop online channels such as Xiaohongshu, Douyin, and WeChat, as well as ToB channels such as high-end restaurants, hotels, and pubs, as well as continue to develop boutiques such as buyer stores. channel. The funds obtained from this angel round of financing will also focus on brand building, channel team building and supply chain.
media coverage
36Kr New Sprouts in the Investment World
This article is reprinted from: https://readhub.cn/topic/8iGRfksRc9d
This site is for inclusion only, and the copyright belongs to the original author.