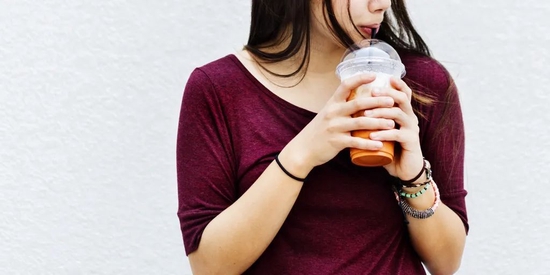 Welcome to the WeChat subscription number of "Sina Technology": techsina
Nai Xue, who lost 145 million last year, lost another 200 million in the first half of this year. Young people can no longer buy milk tea, and the new milk tea, which was once known for its high-end products, has also officially tightened its belt, considering the rent and labor costs. When will the new tea drink be profitable?
Author | Zhang Mengyi Editor | Liu Yang
Source: Leopard Change
Milk tea is sweet, but new tea drinking is a tough business.
On August 31, Nai Xue's Tea released its financial report for the first half of 2022. As of the first half of this year, the company's revenue was 2.044 billion yuan, down 3.8% year-on-year, and the adjusted net loss was 249 million yuan, down from 48 million yuan in profit in the same period last year. up 618.75%.
This is also the worst performance of Nai Xue since its listing. In terms of revenue, Nai Xue's tea has experienced a semi-annual decline for the first time; in terms of profits, Nai Xue's tea will lose 145 million yuan in 2021, and this year, it will only be half a year. It reached an unprecedented 249 million yuan.
Nai Xue, who has always regarded herself as high-end, has stopped emphasizing high-end labels, drastically reduced prices, reduced the size of stores, and sunk to lower-level shopping centers, office buildings and communities. The originator of this high-end tea drink is more concerned about how to save rent and labor costs, increase income and reduce expenditure, and make profits as soon as possible. However, it may not be so easy to complete the adjustment in the short term and run through the new business model.
Nayuki, who has lost her high-end aura, how to attract young people?
The smaller the store is, the harder it is to make money
Both revenue and net profit have fallen, cash flow has plummeted, and the profit of a single store has declined. For Nai Xue's tea, it has not been easy for the past six months.
"Affected by the continuous impact of the new crown epidemic, especially in high-tier cities where Nai Xue's tea shops are densely affected by the epidemic, Nai Xue's tea operating profit decreased by 49.2% year-on-year to 196 million yuan, and the operating profit margin decreased by 8.8 percentage points year-on-year to 10.4 %, the net cash flow from operating activities decreased by 72.8% year-on-year to 103 million yuan." Nai Xue said in the financial report.
In the first-tier cities where Nai Xue is the main target, the business of stores has declined to varying degrees. In Shenzhen, where the stores are the most dense, the operating profit margin of Nai Xue's tea stores dropped from 25.5% in the same period last year to 17.2%, and the daily sales of a single store dropped from 25,400 yuan to 18,800 yuan. The number of Nai Xue's stores in Shanghai is second only to Shenzhen, but due to the epidemic, the operating profit margin of Shanghai's stores in the first half of the year was rarely negative, falling to -22.1%.
Perhaps because of the downgrade of consumption brought about by the epidemic, Nai Xue, who is known for high-end tea drinks, has already "reduced her value" and entered the mid-end milk tea market.
On March 17 this year, Naixue launched the "Easy Series" of 9-19 yuan, and promised to launch at least one new product under 20 yuan every month. Previously, Naixue also launched a series of "easy purchases for a limited time", with prices ranging from 9-21 yuan. At that time, Nai Xue's price reduction also triggered a wave of consumption boom. Some stores had to close online ordering business during peak order hours. Many stores also experienced situations such as sold out products and busy systems.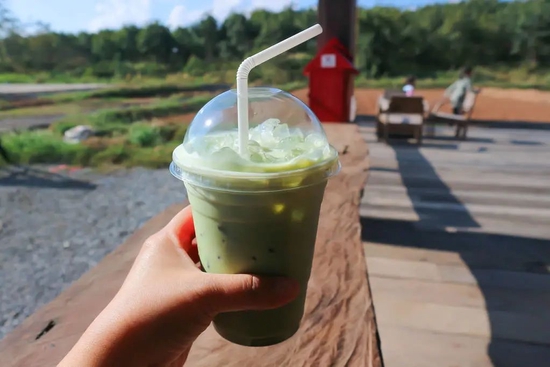 However, judging from the transcripts of the first half of the year, the stimulation of milk tea consumption by price cuts did not last long, and young people could not buy milk tea after all. As of the end of June 2022, the average sales of single-store orders at Nai Xue Tea Drinks has dropped from 43.5 yuan in the first half of last year to 36.7 yuan, and the daily order volume of a single store has dropped from 488.9 in the first half of last year to 346.2.
As we all know, under the single-store model of the retail industry, the operating cost of a single store remains stable, the average number of orders per store and the price per customer keep increasing, and the operating profit of a single store can increase. The order volume is on a downward trend, and it is not difficult to understand the huge loss in the first half of the year.
As the market is approaching saturation and the consumption environment is weak, new tea drinks have opened up territory, and the strategy of occupying the market on a large scale is no longer useful. Nai Xue's approach is to slow down the speed of opening stores and optimize the standard store type to a Pro store. type to reduce costs.
In last year's annual report, Nai Xue's Tea also planned to further increase the density of stores in existing first-tier, new first-tier and key second-tier cities, and proposed to open 350 new Nai Xue tea shops in 2022 to increase market penetration and cultivate Consumption habits. But as of the end of June this year, Nai Xue has only opened 87 new stores.
It is worth mentioning that almost all newly opened stores are Naixue Pro stores. Compared with standard stores, such stores are small in size and low in rent.
In the financial report, Nai Xue divided the standard store and the higher-end Pro store in the business district into the first type of tea shop, and divided the next-level Pro store in the business district into the second type of tea shop. In the first half of this year, the operating profit margins of these two types of stores were 11.5% and 10.5%, respectively, which was not as good as the 17.5% operating profit margin of Nai Xue Standard Store last year. The Pro store did not provoke Nai Xue's important task of making profits.
Compared with the difficult bone of the offline market, the surprise of the takeaway business to Nai Xue may be even greater.
The financial report shows that in the first half of the year, Nai Xue's mini-program revenue accounted for 35.5%, takeaway orders accounted for 44.6%, and online orders accounted for more than 80%. In the first half of this year, takeaway orders were also the only sales channel that maintained a growth trend among the three major channels.
However, "Leopard Change" noticed that most of Nai Xue's tea takeaway orders cost about 30 yuan, which is far lower than the per capita consumption, and it is highly dependent on third-party channels. The takeaway rate and cost are not low, compared with offline consumption. , the profit is thinner.
And if it develops toward the take-away milk tea shop that "exchanges price for quantity", the brand tonality and consumption environment advantages belonging to Nai Xue will no longer exist. In the market, where is the uniqueness of Nayuki?
Tighten your belt
In the 2021 annual report, Nai Xue mentioned that "young people are holding their pockets tighter". In this semi-annual report, Nai Xue mentioned a keyword "unit economic model". The implication is very obvious. If open source cannot be achieved, we can only find ways to save money.
In this regard, Lin Yue, chief consultant of Lingyan Management Consulting, said: "The economic environment is not good, and many catering brands are thinking about how to increase income and reduce expenditure. The profitability of stores is the concept of open source, which usually has three dimensions: First, increase the number of customer orders. , customer unit price; the second is to increase the repurchase rate and brand stickiness; the third is to increase the ROI through digital tools or processes. In terms of cost savings, it is generally by reducing the store area, reducing the number of personnel, and improving personnel efficiency, area efficiency, Turnover rate to achieve."
In this semi-annual report, Nai Xue also emphasized many times that it is necessary to reduce labor and rental costs through digitization and automation, and to optimize the supply chain to reduce the cost of raw materials, so as to improve the profitability of stores in many aspects.
Previously, Analysys analyst Li Xinyi once told "Leopard Change": "Driven by the competitive environment of the industry and the capital market, the speed of opening stores has always been placed in a more important position, even more important than the profitability of a single store, which has led to some brands and Not running out of the mature single-store profit model, and now appropriately shrinking, is correcting the deviation on the basis of the past rush."
From this point of view, Nai Xue, who has been losing money for years, is still paying for the past. No matter the service strategy, store model, or marketing strategy, the most reasonable model has not been found, and the single-store profit model is still being explored.
For Nai Xue, the most important thing at the moment is to tighten the waistbands, carefully calculate the cost, and realize profit as soon as possible.
In terms of labor costs, Nai Xue launched an automatic shift scheduling system in March 2022 to improve store personnel efficiency. Through continuous optimization, Nai Xue reduced labor costs back to the same level in 2021. Nai Xue also said that by the end of the third quarter of 2022, automatic tea-making equipment will be promoted in Nai Xue's tea and tea shops across the country to improve the flexibility of store manpower use.
In terms of rent, Nai Xue said that it will renegotiate and adjust the actual rent cost of stores to control the rent of newly opened stores to reduce the rigid cost of rent. Specifically, it is to change the original large store to a smaller and more remote Pro store.
It is not difficult to find that Nai Xue is getting farther and farther away from the big store model of "front shop and back field". The new Nai Xue Pro store model launched at the end of 2020 no longer has an on-site bakery area, but focuses on selling pre-made baked products. This type of store requires fewer clerks, and the location is sunk to lower-level shopping centers, office buildings and communities, and the cost is lower.
But Nai Xue, whose stores are getting smaller and more digital, has gradually lost its original high-end taste. At the beginning of its birth, Nai Xue's target was the life of the urban middle class – drinking handmade tea, tasting freshly baked bread, and enjoying the good time of urban afternoon tea.
In order to present the ideal third space for urbanites, all of Nai Xue's stores are designed by well-known designers. They follow large-scale and high-end routes, and are located in prime locations of high-end shopping centers in various cities, with an area of ​​100-350 square meters.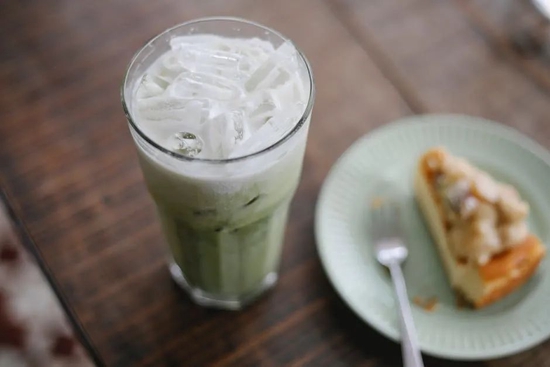 Now, Nai Xue has moved out of the city center where the rent is the most expensive, and the existing bakery area has been removed. The business of the third space has finally failed to reality, and the high-end positioning is constantly being impacted.
After losing the high-end aura and beautiful dining environment, how Nai Xue finds her new selling point is still worth thinking about. In this regard, Zhu Danpeng, an analyst of China's food industry, believes: "The attribute of Naixue as a high-end brand has been weakened, and the brand's tone has continued to decline, so the brand positioning is also in great conflict with its original price. A problem that Nayuki must solve now."
Lin Yue also believes that Nai Xue's previous big store strategy needs to be adjusted in time, and profits cannot be lost for high-end products. The downturn in the market environment also determines that high-end positioning will not be as sought after as before. Nai Xue's selling point should return to "through quality". , brand" to highlight the high-end, rather than the store environment.
Compared with HEYTEA, which has a similar positioning, Nai Xue's tea model is heavier, and the transformation of the big store model in the third space may not be effective immediately. The financial report shows that despite the decline in revenue, Nai Xue's tea staff costs, rent and related expenses are still on a slight upward trend, while advertising and promotion expenses, distribution costs, logistics and storage costs, and water and electricity costs are still higher than the same period last year. on the rise.
How to attract young people?
The new tea drink market is highly introverted. As the originator of this track, Nayuki is trying his best to attract young people.
In the main business, Nai Xue has accelerated the research and development of new products, trying to bring freshness to consumers. In 2021, Nai Xue launched a total of 105 new products, and the average update rate of SKUs reached 3.5 days/piece. Since the beginning of this year, Nai Xue's tea has successively launched large-capacity fruit tea series such as "Domineering One Litre of Peach" and "Domineering One Bucket of Melon", as well as new products such as "Pan Rotten Peach" and Duck Shit Incense.
However, in the eyes of industry insiders, HEYTEA has been the main product from the very beginning, while Nai Xue's selling point is space, and the two have different business models. At present, Naixue still has a gap with HEYTEA in product innovation. Moreover, although Nai Xue is at the forefront of the industry in research and development capabilities, her evaluation on the consumer side is not high.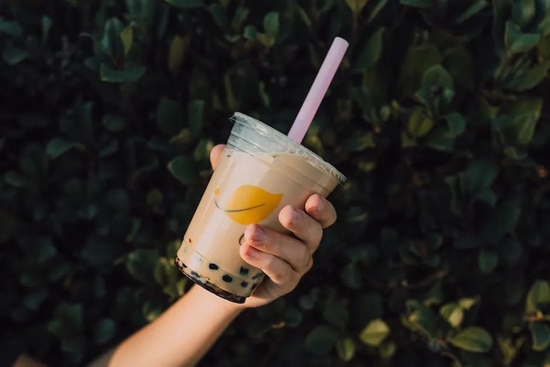 In the trendy games and virtual currency that young people love, Nai Xue also made a layout. In April of this year, the limited edition of Nayuki's tea first generation wave play "NAYUKI" was officially shipped. This is a limited-edition fashion game that Nai Xue launched at the end of last year. At that time, Nai Xue also released limited NFT digital artworks at the same time.
At the end of June this year, Nai Xue announced the launch of the first anniversary of the listing. For every 1 yuan spent, you can get 1 Nai Xue coin. Users can use Nai Xue coins to buy and sell virtual stocks to become virtual shareholders, or they can use Nai Xue coins to buy and sell virtual stocks. The mall used Nai Xue coins to exchange various gifts. Because of the doubts from the outside world, Nai Xue finally took down the virtual stock game.
In addition, Nai Xue also tried new scenarios and new categories in the consumer fields such as wine houses, new Chinese roasting, coffee, and peripheral products. Bottled water also has high hopes for Nai Xue. At the end of April this year, it was reported that Naixue was acquiring RTD production lines due to the sharp increase in the sales of ready-to-drink products, with an estimated investment scale of 500 million to 1 billion yuan.
At present, Naixue has launched the bottled tea business of "Naixue Tea" and "Naixue Fruit Tea", which are regarded as the three major business segments together with "freshly made tea". According to the financial report, Nai Xue's various bottled pure tea, fruit tea and sparkling water products have been sold in its own online channels and offline stores, and it is also focusing on expanding offline chain shopping malls and other channels.
However, the contribution of bottled water and peripheral businesses to Naixue's revenue is still very limited. According to the financial report, the revenue of other product business including bottled beverages and souvenirs was 192 million yuan, a year-on-year increase of 178%, accounting for 9.4% of the total revenue, compared with 3.3% in the same period last year. Nai Xue's tea predicts that the retail business will be at a loss this year due to the costs of pre-channel laying and other expenses.
In Lin Yue's view, it is also a trend to switch to fast-moving channels after catering brands mature, and Starbucks has achieved good results in this regard. Although bottled tea products currently do not contribute much to performance, they are very helpful for brand expansion and enrichment of product lines. At the same time, it can also cooperate with the development of the takeaway business. After all, compared with the existing products, bottled products have the advantage of storage.
But if you want to boost performance in the short term, bottled water is still far from being able to save the near fire. In essence, the new consumer business is competing for the same group of young people. Whether it is fashion play, new Chinese roasting, coffee, or Nai Xue's basic new tea, there is an introverted battle. In this consumer fatigued Times, young people's business is not easy to do.


(Disclaimer: This article only represents the author's point of view and does not represent the position of Sina.com.)

This article is reproduced from: http://finance.sina.com.cn/tech/csj/2022-09-01/doc-imizmscv8702063.shtml
This site is for inclusion only, and the copyright belongs to the original author.