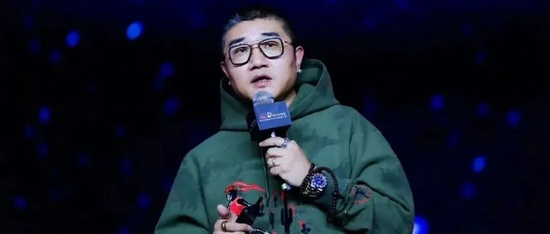 Welcome to the WeChat subscription number of "Sina Technology": techsina
Text / Wu Xianzhi
Source/Photon Planet (ID: TMTweb)
Even if the sinking fails, in the second quarter of this year, JD.com will continue to grow.
On August 23, Jingdong Group announced the 2022Q2 report. The data showed that the revenue in the quarter was 267.6 billion yuan, an increase of 5% compared with the same period last year. Affected by the epidemic, the overall cost of JD.com maintained an upward trend, with a year-on-year increase of 4%. Costs were kept under control due to a considerable portion of the business optimization during the quarter.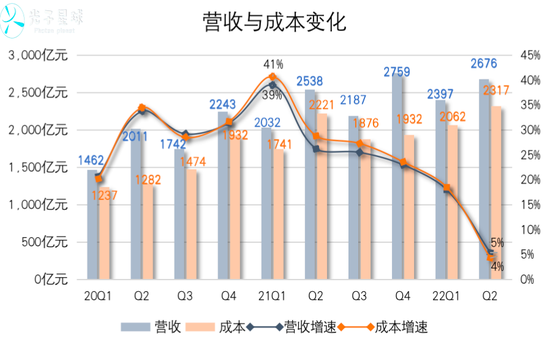 On the whole, the JD.com retail system is like a mature middle-aged person, more stable than explosive. Under the influence of various macro uncertainties, the performance is relatively stable. In terms of business revenue structure, for a long time, there were not many bright spots. Branding and increasing consumer goods do not seem so satisfactory, especially Jingxi Pinpin, which has taken on the heavy responsibility, has been dismantled in the first half of the year.
The two structural dividends of live broadcast e-commerce and sinking markets have not gained much benefit from JD. Nowadays, it is difficult for traditional e-commerce to play new tricks, and the room for development is extremely limited. Right now, instant retail, which is on the eve of the outbreak, may be the next opportunity.
If you can't sink, it's hard to walk the "cat walk"
In order to seek growth, Jingdong e-commerce has tried sinking, expanding daily consumer goods and luxury goods.
Among them, Jingxi mainly undertakes the heavy responsibility. Since the past four quarters (2021Q3-2022Q2), the revenue growth rate of Jingxi's new business segment has shown a downward trend, 33%, 45%, 12%, and -10% respectively.
After personnel optimization and closure of local businesses, news came out at the end of June that the Jingxi business group would be integrated into other similar business groups. In less than two years, the exploration to develop a sinking market has come to an end.
The unfavorable sinking is not a traumatic experience for JD.com, which mainly focuses on high-customer unit-price products, but only hinders the growth of AAC. Since the first quarter of 2021, JD.com's quarter-on-quarter net additions have increased from 30 million users to only 300,000 this quarter. The path to expanding users through the sinking market has been blocked with the demise of Jingxi.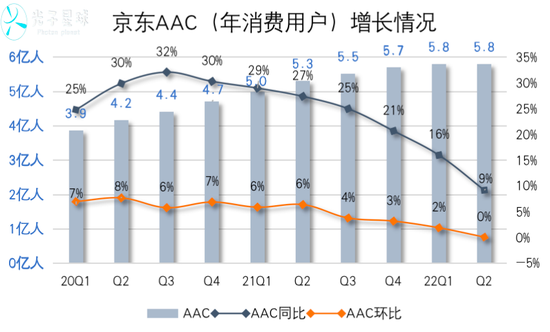 Losing the sinking market is not the end, and attracting new users does not necessarily have to be "fighting".
We have seen that in the past two years, JD.com has also been expanding the SKU of daily necessities and attracting big brands, which was once regarded as "Tmall" by the outside world. JD.com fully embraces international luxury brands and has formed in-depth cooperation with LVMH Group, Estee Lauder Group, Hermès, Hermès Group and many designer brands.
According to the brands disclosed in the financial reports of the past 8 quarters, a total of at least 64 luxury or top beauty and apparel brands have entered the platform. This allows JD.com to drive the revenue growth of daily necessities through high customer unit price products.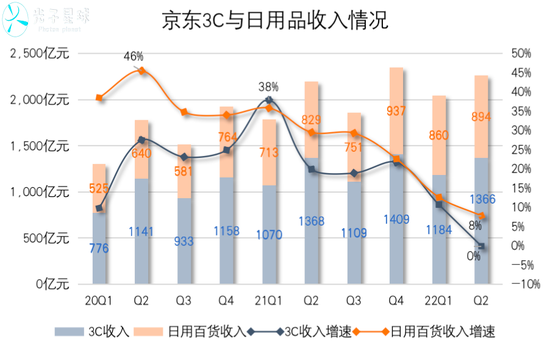 The performance advantages of high-end brands and JD.com are logically a perfect match, and it is easy to generate synergies. However, in recent quarters, the growth rate of JD.com's daily necessities has dropped from 46% to 8%. There are only two reasons to explain the above phenomenon: either high-end consumption or more reliance on offline channels, or JD's desire for luxury products, but luxury products regard JD.com as an online "window".
Photon Planet consulted and compared several offline and online flagship stores such as Longines, Hermès, Estee Lauder, etc. We learned that, except for luxury beauty products, the rest of the brands really only use online flagship stores as the entry point. A Longines store manager said that offline has incomparable advantages online, such as store decoration, shopping guide services and sensory experience.
"You can't expect to see a few pictures to impress consumers and get them to place an order."
High-end products cannot boost daily consumer goods in a short period of time. On the other hand, JD.com's traditional strengths in 3C categories have maintained strong resilience. This has both the factors of the 618 promotion, and the high temperature in summer has also boosted the demand for major appliances such as air conditioners.
In this quarter, JD.com's 3C home appliance revenue was 136.6 billion yuan, down 0.1% year-on-year. After several years of repetition, the proportion of 3C home appliance revenue in JD.com's retail revenue has been revised to some extent, from 64% in 2020Q2 to 57% in this quarter, making the two categories tend to balance.
JD.com has extensive, continuous and in-depth cooperation with home appliance and consumer electronics giants. In recent years, with the transformation of the hardware industry, especially domestic mobile phone brands to high-end and service-oriented, the role of JD.com has become more and more important.
We have seen that during the 618 promotion period, JD.com's subsidies for high-end products also include interest-free installments in three dimensions: pre-sale, in-sale, and after-sale services, such as first-use and later-payment, value-preserving, and one-stop trade-in services. , to a certain extent, helped Rongmi OV resist the dimensionality reduction blow from Apple, and also consolidated the brand's dependence on the platform.
Even so, it is still difficult for JD.com 3C to deal with the overall sluggish status quo of the electronic consumer market by itself.
In addition, after missing the sinking market, Qixian, which is the benchmark for Hema Fresh, is also not doing well. In June, local media reported that among the 5 stores of Qixian in Chengdu, in addition to the Century City store and the Lanrun Mori Center store, the other 3 stores were suspected to be closed.
After half a month's observation of Photon Planet, the Seven Fresh Century City store has not been operating normally, and no notices have been posted around to explain the reason. Surrounding staff said the store was closed. The subway + shopping plaza is originally a crowded place, but even when it opened in the past, the flow of people in the Qixian store has never been comparable to that of Hema Fresh, which is 100 meters away.
There is no problem with the standard Hema, but there is a problem with the standard Hema when the store is closed.
Instant retail take over?
Right now, JD.com is on the road to sinking, and is facing bottlenecks in tilting towards consumer goods and branding. 3C is subject to the cold winter of the industry, and even 618 has not been able to withstand the downward pressure. In this context, the importance of just-in-time retail is becoming more and more important.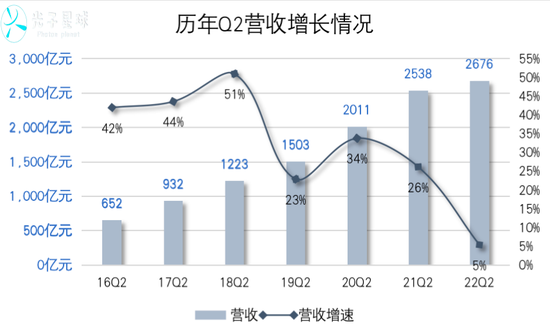 In fact, as early as last year's first quarterly report, JD.com's paragraph explaining the increase in Dada's holdings revealed its ambition to intervene in instant retailing. On 618 that year, JD.com provided instant consumption and "1-hour delivery" services to more than 1,000 JD.com computer and digital stores, and tried a little trick.
On June 18 this year, "Hourly Shopping" covered 27,000 brands and 34,000 brick-and-mortar stores.
From the end of last year to this year, JD.com continued to increase its holdings of Dada shares, and finally achieved control. Dada's end-to-end distribution capabilities were quickly activated, connecting offline resources for JD.
Meituan was aware of JD.com's actions, and Photon Planet learned that Meituan had replaced its instant retail competitor from Ele.me to JD.com. A person familiar with the matter said, "Meituan's biggest moat is more than 5 million capacity, while JD.com has more SKUs, brand resources and a mature warehouse distribution system."
Front-loading warehouses, multiplexing delivery performance and traffic are the three fulcrums for Meituan's involvement in instant retailing. The advantages are prominent, and the shortcomings are also obvious. Meituan flash sale SKUs mainly involve food, daily chemicals, pet supplies, etc., and lack of high-customer unit price categories. From this perspective, its product strength is closer to the instant retail version of Pinduoduo.
JD.com not only has the advantages of SKU, but also has accumulated many aspects such as offline direct sales, warehouse distribution system, trunk logistics, etc., which are difficult for platform-based ecosystems such as Meituan to match.
In the first half of this year, JD.com started to lay out large home furnishing stores offline. Currently, there are more than 150 stores. It claims to be aiming to open 5,000 similar stores. At the same time, big home stores, JD computer digital stores and JD small stores weave a retail network covering 3C home appliances and daily consumer goods.
This kind of network Ali has also woven.
Although instant retail aims to awaken local supply and has unique advantages in matching local demand, warehousing cannot be avoided for categories with high-frequency rigid demand and long value preservation period. Meituan mainly relies on lightning warehouses and mining shallow inventory in a single store, while JD.com, as of the second quarter, has operated a total of 1,400 warehouses across the country, and its cross-warehouse and cross-regional deployment capabilities are significantly stronger than Meituan.
In addition, JD.com's increase in Dada's holdings has also boosted Meituan's self-reliant terminal distribution advantage to a certain extent. Although Dada's Q1 revenue fell by 31% year-on-year, due to JD.com's efforts in instant retail, the demand for "last mile" services exploded, so Dada's total revenue in the second quarter increased by 55% year-on-year.
Although the trunk logistics capability is far inferior to that of SF Express, JD Logistics still spent billions, chartered a few planes, and established hundreds of air cargo routes. Compared with Meituan, it is obviously superior in strength.
To say that JD.com's shortcoming of real-time retailing may be related to three aspects: intra-city distribution capacity, overall traffic and local business density.
Although Dada has a certain accumulation and ability in "warehousing and picking", it has also withstood the test of Double Eleven. After opening up with JD Daojia, the 1.3 million crowdsourcing delivery capacity and the more than 5.2 million Meituan takeaway delivery capacity are still small witches. See the witch.
In terms of traffic, the gap between Meituan and JD.com is not as big as the outside world thinks. The biggest difference is that Meituan's traffic will be more diverse than JD.com. Users will open the Meituan app for low-frequency needs such as eating, drinking, traveling, and in-store shopping, but only open the JD.com app for online shopping.
"Large and complete" has many disadvantages again, but it is still of great benefit to promoting new business.
Fight against Ali and fight back against Meituan?
Instant retail is far more than Meituan, and the game between JD.com and Ali's digital business system will also continue to instant retail.
In the process of deepening the integration of online and offline, the two cats and dogs have achieved coverage along e-commerce + chain shopping malls + stores, but the Tao Department chose to connect horizontally, and JD.com insisted on self-operated. In the local battlefield, Hema temporarily survived after losing a lap, and Qixian's life and death are unpredictable. In the first battle of the sinking market, Taote gained a firm foothold with Sanzhi, and Jingxi, who embraced WeChat's thigh, basically entered history.
It seems that JD.com's self-operated ecology has never been able to defeat the platform ecology.
In the first half of the year, JD.com's e-commerce has maintained steady growth as a whole. The current bottleneck is not only the unfavorable factors of its own business development, but it is actually more affected by the macro. At present, the really important incremental market is at the instant retail side. In addition to the advantages mentioned above, instant retail can also revitalize all of JD's offline ecosystems, thereby improving overall efficiency.
When instant retail enters the large-scale market, in addition to its performance, it will also comprehensively examine the platform's capabilities in cross-regional deployment, warehouse picking, and single-store shallow inventory. Behind JD Daojia, there are also a series of powerful "brothers" such as JD Logistics (main line and warehousing), Dada (warehouse picking and terminal capacity), and offline stores.
When Meituan is still building warehouses, introducing brands, and absorbing third-party merchants, whether JD.com can rely on its self-operated system to challenge will be the next issue that needs to be focused on.

This article is reproduced from: http://finance.sina.com.cn/tech/csj/2022-08-23/doc-imizirav9395390.shtml
This site is for inclusion only, and the copyright belongs to the original author.