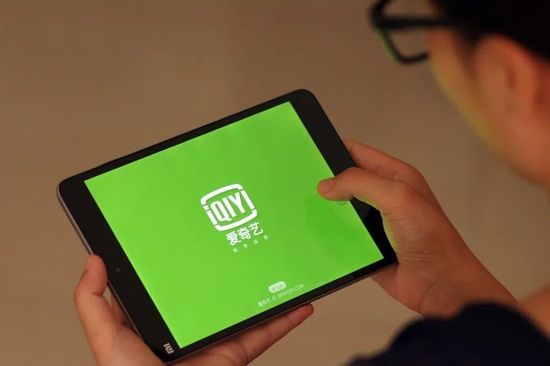 Welcome to the WeChat subscription number of "Sina Technology": techsina
Text/Hua Yu
Source/city boundary (ID:ishijie2018)
The TV series "Canglan Jue" broadcast exclusively on iQIYI has caused fans to suffer from "jue disease", and the membership and advertising revenue it brings to the platform far exceeds that of ordinary TV series. It is understood that the play has attracted more than 20 brands such as Yili, Sanjiu, Estee Lauder and Yuanqi Forest to cooperate.
However, the members and advertisements attracted by "Canglan Jue", which was launched in August, have nothing to do with iQiyi's second-quarter results. iQIYI's second quarter was still a "low season", with a loss of 900,000 members year-on-year and a 35% year-on-year decline in advertising revenue. The difference is that the adjusted net profit under non-GAAP was profitable.
But the capital market did not buy it. On the evening of August 30, when the financial report was released, the stock price fell by more than 9%, and then fell all the way, falling by more than 20% in a week. The stock market has always been in a sudden change, but it is intriguing to fall after the earnings report.
Some people in the industry analyzed the logic of the capital market and believed that "Internet companies that are optimistic about capital will either lose money but still grow, or make profits", while iQiyi has stopped growing, and the profits are not so "real".
In the second quarter of 2022, iQIYI's net profit attributable to its parent was -214 million yuan. Among the revenue sources, only member service revenue increased year-on-year, but it relied on the increase in individual member revenue. Although it is said in principle to "pluck the most goose feathers and listen to the least goose calls", once the goose feels pain, it will run away without saying hello.
"Pulling a little more goose feathers"
Compared with the indifference of the capital market, iQiyi is more satisfied with this performance. Founder Gong Yu described the performance as "the process was extremely challenging, but the results were exciting" at the earnings conference.
The result to its satisfaction is that with a Non-GAAP operating profit of 344 million yuan in the second quarter, plus 330 million yuan in the first quarter, iQiyi has made Non-GAAP profits for two consecutive quarters, in line with its first internal profit in October 2021. Proposed from the pursuit of market share, to the pursuit of profit goals.
Non-GAAP refers to the company's self-adjusted net profit under non-GAAP, such as the data obtained after excluding non-operating-related and accidental gains and losses. Buffett and his golden partner Munger have both expressed their disapproval of Non-GAAP.
However, iQIYI, which has been making huge losses since its listing in 2018, has made a profit, which is a good start for the long-term video platform that has fallen into losses. But if you carefully analyze how iQiyi makes money, it is not difficult to see some hidden worries.
Data shows that iQIYI's operating costs fell by 24% year-on-year, with negative growth for three consecutive quarters; only one of the three major revenue sources saw positive growth. In other words, "opening sources and reducing expenditures", iQIYI has achieved more "reducing expenditures".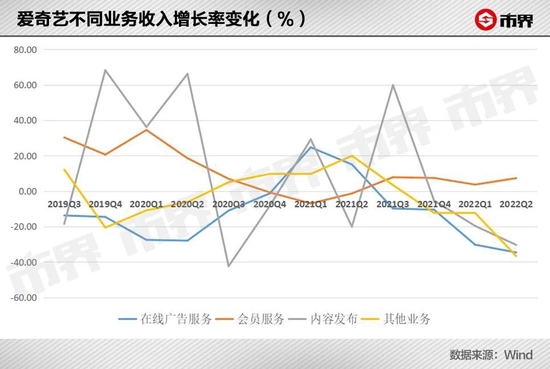 The most important thing for iQIYI's throttling is the reduction of content costs. In the second quarter, it fell 24% year-on-year to 3.9 billion yuan, a new low. Comparing the content costs in the same period from 2019 to 2021, they are 5 billion yuan, 5.1 billion yuan, and 5.1 billion yuan respectively.
The decline is related to iQiyi's use of "high return on investment" as a measure of project investment.
Before October 2021, iQIYI was still burning money for scale and growth rate. It wanted to be "big and comprehensive". After changing the target, it became "increase head content, reduce street content, and do not deliberately go Do waist content". For example, a literary film may be done before, and then it will be cautious.
Adding self-made content is also one of the ways to reduce costs. According to Huaxi Securities, the net book value of iQiyi's self-made content will account for 60.14% of its content assets in 2021, and this proportion will rise to 62.9% in the first quarter of 2022.
In addition to the cost of content, iQIYI has abandoned some inefficient businesses in non-core departments such as short videos, games, research institutes, and literature. Coupled with multiple layoffs, it has achieved some throttling.
However, although throttling can help iQiyi reduce costs a lot, it also affects some income.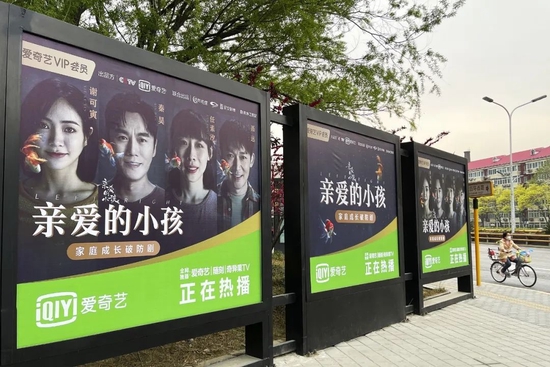 iQIYI's main sources of income are membership services, online advertising and content distribution. There is no doubt that these items are derived from iQIYI's content. In terms of supply, it is not as rich as before.
Reflected in quantity, according to Huaxi Securities, iQIYI will release 69 new dramas in the first half of 2022, a year-on-year decrease of 20. Comparing the data of Tencent Video and iQiyi in the second quarter, Tencent Video has 38 new series and 22 variety shows respectively, while iQiyi has 35 and 14 new series respectively.
In terms of revenue, online advertising and content distribution business fell by 35% and 30% respectively in the second quarter due to the industry environment and the company's active contraction. Only membership service revenue increased by 7% year-on-year to 4.285 billion yuan.
However, the increase in iQIYI's membership service revenue was not due to an increase in the number of members, but an increase in the average monthly revenue per user.
Data shows that iQIYI lost 3.1 million daily subscription members in the second quarter from the previous quarter, lost 900,000 year-on-year, and lost 98.3 million members, falling below 100 million again. The average monthly revenue of iQiyi from each user was 14.53 yuan, an increase of 8% year-on-year. So far, iQIYI's monthly customer unit price has achieved a year-on-year growth of 8% or more for six consecutive quarters.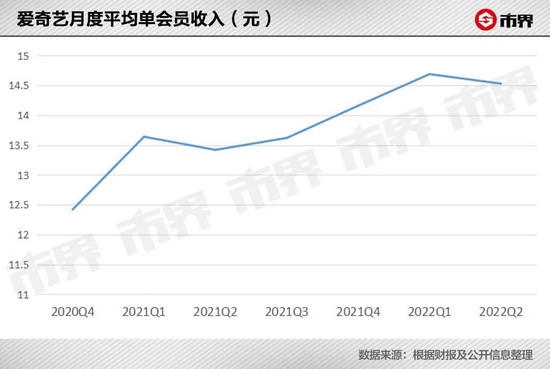 Coincidentally, from the first price increase of iQIYI in November 2020 to the second quarter of 2022, it just covered about 6 quarters. Of course, iQIYI is also providing more services, such as large screens.
Gong Yu also said that since the second half of the third quarter, iQiyi's average revenue per user has been increasing, and this trend will be maintained.
But the problem is, "Even if users are willing to spend more, there will be a critical point in their tolerance for price increases." Internet industry analyst Ge Jia analyzed that when users don't want to endure any more, iQIYI will encounter a more difficult situation than before. Loss is still difficult.
The user has given a lot of money
Earlier, Long Video had done some "plucking goose feathers" to test the user's feelings.
For example, when Tencent Video broadcasts the finale of "Chen Qing Ling", it will be broadcast on demand for the first time, and 6 episodes can be watched in advance for 30 yuan. Afterwards, "advance on demand" almost became standard, and then the car overturned during "Celebrating More Than Years". As soon as the on-demand video came out, pirated links were flying all over the sky. Moreover, some members took Tencent Video to court.
Regarding the user's feelings, Tencent's "News Brother" published "Chinese people do not deserve to have a spiritual life! Not worthy! " article to "respond". It is believed that users are reluctant to pay for good content because they are unwilling to order ahead of time, and the current charging level of the website cannot support the cost, and the price should continue to increase.
The content of "Celebrating More Than Years" was well-received, but when the platform tried to "pinch" users in an advanced on-demand way, it was "returned" by users.
It seems that if the platform wants to "pluck more goose feathers", mastery is very important. What's more, as iQIYI's content costs drop and its fees increase, the money it gets from users can basically cover the cost of providing content to each user.
The data shows that in the first and second quarters of 2022, the monthly average content cost of a single user of iQIYI is 14.46 yuan and 13.22 yuan respectively. During the same period, the average monthly income of the platform from each user is 14.69 yuan and 14.53 yuan, respectively. The latter is higher than the former, and the gap is still widening.
Even if the user is a goose, he will cherish his fur. Just as the era abandons you, you won't say hello, so the users won't say hello when they abandon you. Although iQIYI has achieved operational profitability by increasing its membership income, in order to achieve profitability as a whole, it has to improve its hematopoietic capacity.
Judging from its performance, iQIYI is already working hard to "make blood": in May 2022, it will launch a platinum membership on the large-screen TV side, with a monthly subscription price of 35 yuan, and the number of monthly active members on the TV side in the second quarter increased by 15% year-on-year; iQIYI Express Edition, the monthly subscription price is 15 yuan, the price is relatively low, but users need to watch advertisements; it has produced content such as "The Young Gangster Loves Me" and "The Seven Days When I Loved Me 3" to Southeast Asia to increase membership and advertising revenue.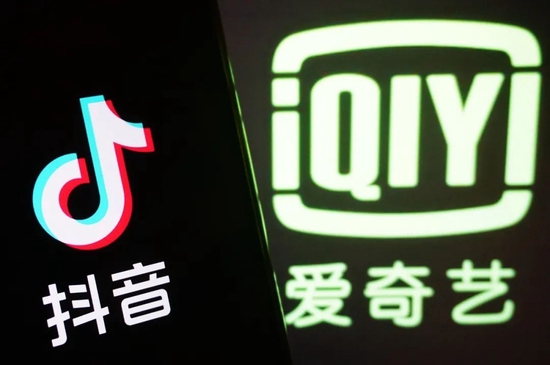 iQIYI has also reached a cooperation with Douyin, which is expected to be implemented gradually from the third quarter. The cooperation between the two also proves that "there are no permanent enemies in the market, only permanent interests".
In June 2021, Sun Zhonghuai, vice president of Tencent, published a "Pig Food Theory", arguing that under the personalized recommendation of the short video platform, "you like pig food, and all you see is pig food". Gong Yu said that the dismantling and quick viewing of long videos violated the copyright of film and television dramas and at the same time eliminated the artistic value of film and television works.
However, within a year, Gong Yu personally recognized Douyin's dismantling of iQiyi's content. In Ge Jia's view, the income that the cooperation between the two can bring is not important, but the promotion and drainage of short videos are the most important. "Short videos have gone through a period of rapid growth, and they also need content to support their development." Li Yuan, another industry insider, added.
Interestingly, the long and short videos represented by iQIYI and Douyin have finally cooperated, and Chinese videos have become popular again. According to the "China Video Creator Career Development Report", there are 605 million users who consume China Video, and the penetration rate of netizens is 64%. According to the "China Video 2021 Development Trend Report", in 2021, the number of monthly active creators of China Video will increase by more than 80%, and the number of content will increase by 98%.
One wave after another, although iQiyi is anxious to make a profit, there are still many obstacles to face on the way to profitability.
Profit alone is not enough
In fact, iQIYI used to have deep pockets and did not care about costs. Like other long-form video platforms, iQIYI did not hesitate to staking the market at all costs, using investment for scale and loss for growth as a business method. In the 10-year war of long video, the platform dominated by Aiyouteng has burned about 100 billion yuan.
The money burned is not purely for high-quality content, and some of them are for the so-called "explosive money", that is, "traffic actors + big IP" content, which leads to the rising cost of content.
As Li Nan, a former Meizu executive, said, the high production costs and costs of actors are mostly caused by video platforms competing for copyright and raising prices. "Originally, users pay a lot, so supporting content creation should not be a problem (a small-cost movie can still sell more than 300,000 box office)."
At that time, "Gu Fang not self-admiring" sold for 600 million yuan, "Ruyi's Royal Love in the Palace" sold for more than 800 million yuan… In the words of Wen Fang, a veteran TV drama enthusiast, "When the platform buys some dramas, can the platform open it first? Look at the plot."
That's why the long video platform suffered serious losses. iQIYI's accumulated net loss from 2015 to 2021 was about 42 billion yuan, and in 2021 there was a funding gap of 1.1 billion yuan for the first time; the asset-liability ratio increased from 60% in 2018 to 87% in 2021.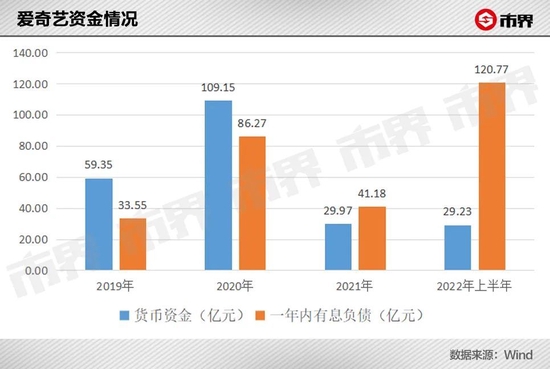 Lack of money has become an important reason for iQIYI to turn to the pursuit of profitability. From this perspective, iQIYI has cut off some "flashy" content, gave up the burden of "scale", and accidentally contributed to good things, which can even be understood as "returning to the basics" Heart".
But the story of "crying poor" and Non-GAAP profitability does not apply to all occasions, such as the capital market.
The capital market environment in the first half of 2022 is not particularly good. The tax crisis, celebrity public opinion crisis and the superimposed epidemic in the film and television industry for many years have chilled the hearts of many investors. Practitioner Wang Wei is surrounded by some film and television investors who have switched from this track to other fields; The prosperity has also been transmitted to the capital circle.
After the second quarter financial report was released, iQIYI announced that it had reached an agreement with investment company PAG. PAG will subscribe for iQIYI's convertible notes totaling US$500 million. The transaction is expected to be completed in the fourth quarter of 2022, subject to fulfillment of closing conditions. .
Convertible notes can be converted into bonds. When the conditions are met, the creditor (PAG) can convert USD 500 million into iQIYI's equity. When the conditions are not met or PAG is unwilling to convert, USD 500 million is just a bond, not a bond. The reason for the willingness to switch is generally that the creditors feel that it is not cost-effective, such as the low stock price.
If the bonds cannot be exchanged for equity, they will be converted into short-term debts on iQiyi's books when they mature. As of June 30, 2022, the short-term loans and long-term loans on iQIYI's books are about 12.1 billion yuan due in the current period, while the monetary funds on its books are less than 3 billion yuan.
Share price pressure on iQiyi remains. Shares of iQIYI have fallen nearly 50% since it switched from pursuing growth to profitability. According to the investment logic of the capital market in iQIYI, iQIYI will not only be profitable in the future, but also have to continue to grow.
iQIYI first traded losses for growth, and finally used a method of reducing costs and increasing efficiency to achieve profitability after adjusted net profit, but it also encountered user loss, user preferences migrated, and the capital market did not buy it. The pressure on iQiyi after "profiting" seems to be even greater.
(Wen Fang, Li Yuan, Wang Wei, etc. are pseudonyms)


(Disclaimer: This article only represents the author's point of view and does not represent the position of Sina.com.)

This article is reproduced from: http://finance.sina.com.cn/tech/csj/2022-09-07/doc-imqmmtha6377042.shtml
This site is for inclusion only, and the copyright belongs to the original author.