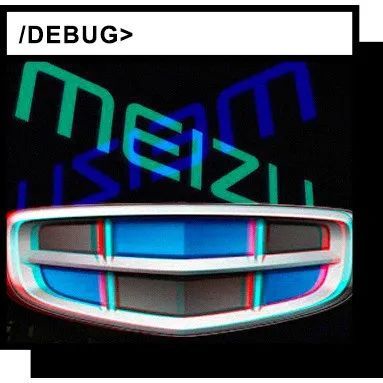 Welcome to the WeChat subscription number of "Sina Technology": techsina
Source: bad review (ID: chaping321)
Recently, rumors that Meizu will be acquired have been intermittent, and it can be said that it has never stopped.

On June 13, the State Administration for Market Regulation released the public announcement of Hubei Xingji Times Technology Co., Ltd.'s acquisition of the equity of Zhuhai Meizu Technology Co., Ltd.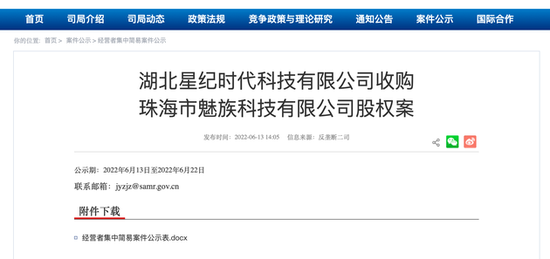 According to the public information, Xingji Times plans to acquire a 79.09% stake in Zhuhai Meizu.
The company of Xingji Times may sound unfamiliar, but according to the information from Tianyancha, its major shareholder is Geely Group, and the ultimate beneficiary is Li Shufu.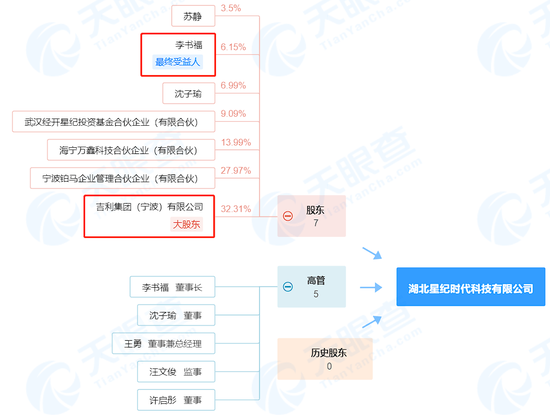 In other words, Geely's acquisition of Meizu is officially announced.

But Tony didn't come to do business analysis for you today, but wanted to take advantage of this node to chat with you about the history and story of this small factory in Zhuhai.

When it comes to the Meizu brand, most post-90s like Tony are no strangers to this brand. This brand founded by Huang Zhang in 2003 started out as an MP3 player.
Meizu M4 ▼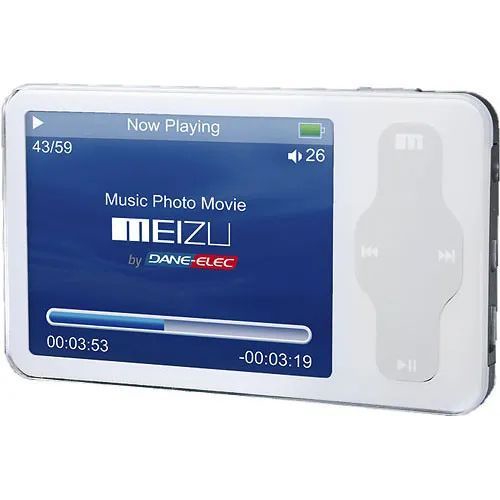 In the next few years, Meizu really did a good job in the music player, and even became famous abroad, and became one of SigmaTel's largest customers at that time.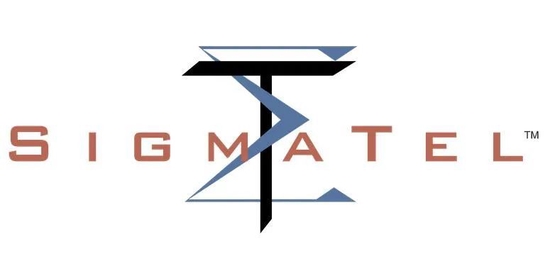 SigmaTel is a company mainly in the semiconductor business. At that time, more than half of the MP3 devices on the global market can see its shadow, including the iPod.
From the perspective of consumers and suppliers, Meizu's start was quite successful, but as the MP3 market gradually declined in 2006, a new idea appeared in Huang Zhang's mind:
make a smartphone.
The idea was ahead of its time, because even the first iPhone was only released in 2007.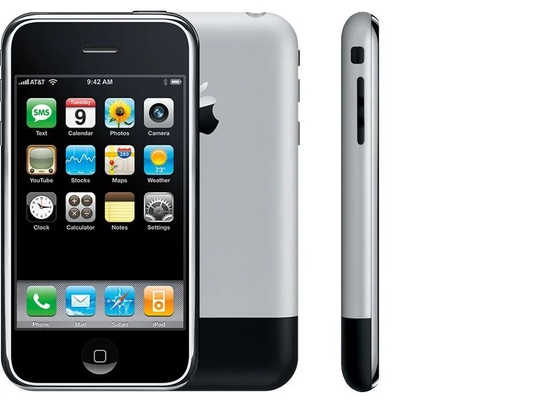 Finally, in early 2009, Meizu's first smartphone and one of the earliest domestic "big screen" smartphones, the Meizu M8, was born.
Although the M8 still uses the Windows CE system, its domestic sales are still good, with 100,000 units sold in two months.
Later, in 2011, the Meizu M9 equipped with the Android system was released, and in the same year, the Xiaomi mobile phone was also officially released.

However, according to Tony's vague memories, Xiaomi's voice was not as good as that of Meizu, because Tony's relatives and classmates were thinking about how to get a Meizu M9 every day, not a Xiaomi phone. . .
And that unique LOGO in small seal script has also become one of the first imprints that many people have contacted with smartphones.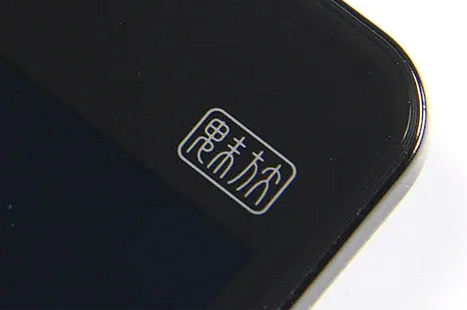 But since we talked about the characteristics of Meizu, we have to mention the soul of Meizu, which is still praised by many people – Flyme.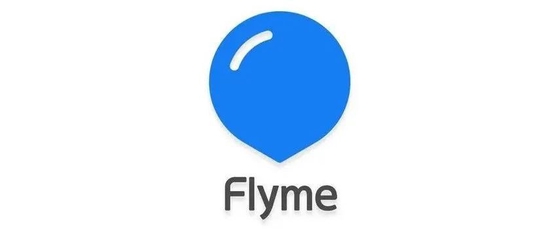 Flyme was originally born in 2012 and was launched with the Meizu MX quad-core version. This combination of hard and soft made Meizu one of the most popular domestic smartphone brands in the next few years.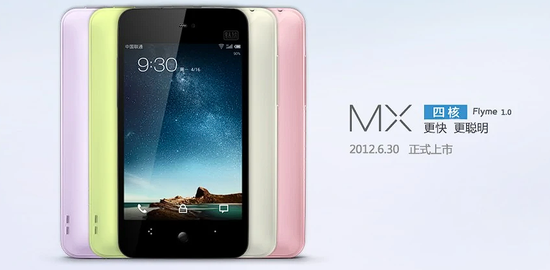 Like Xiaomi's MIUI, OPPO's ColorOS and other customized systems, Flyme is full of its own characteristics.
It is simple and easy to use and has a high appearance. People's evaluation of Flyme has not changed much until now.
Flyme 9 ▼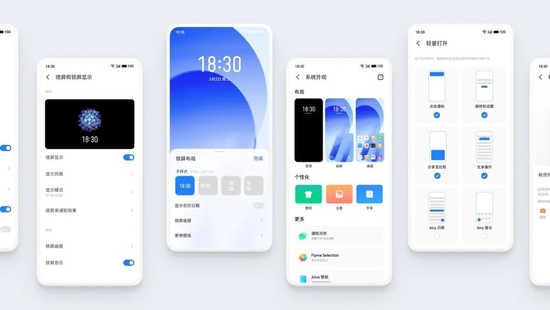 In addition to the deep customization system, Meizu may also be the most daring of all mobile phone brands.
Because in the era when the three major diamond keys of Android were indispensable, Meizu cut it off instead, leaving only a classic small circle.
This small circle Home button has become one of the most classic designs in the history of Meizu and even the entire mobile phone.
With the blessing of Flyme, Meizu's MX series has also become the mainstay. Almost every generation of MX is one of the models that must be considered at the price of 2,000 yuan.
The MX series also has a very beautiful meaning – "dream".

Of course, Meizu is not without its shortcomings. Due to the excessive pursuit of individuality and narrow borders, the screen ratio and resolution of Meizu mobile phones in the early days are rather strange. . .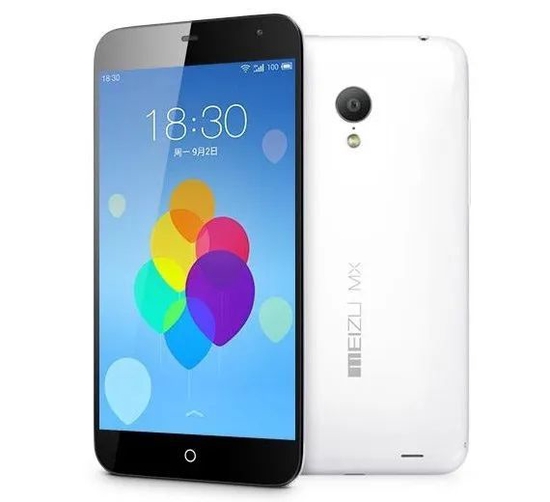 For example, the MX2 uses a 16:10 screen ratio, the MX3 has a 15:9 ratio, and the MX4 and MX4 Pro also use a 15:9 ratio, with a resolution of 1920 x 1152 and 2560 x 1536, respectively. . .
However, Meizu has become one of the most successful and amazing mobile phone brands in the early 2010s.
However, with the development of technology, some proud designs are often no longer applicable and must be changed. . .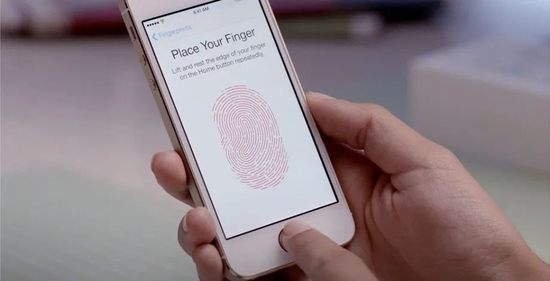 In the era of no screen fingerprints, manufacturers usually integrated fingerprint recognition on the physical Home button at the bottom of the screen or on the back, but Meizu chose the former. Tony still remembers that there were a lot of people who felt sorry at that time, and the little circle that everyone knew about was eventually killed by Meizu himself. . .
However, Meizu has used time to prove that this new design not only inherits the simple and easy-to-use features of the small circle Home button, but also once again becomes the iconic design of Meizu and Meilan.
Meizu MX5 ▼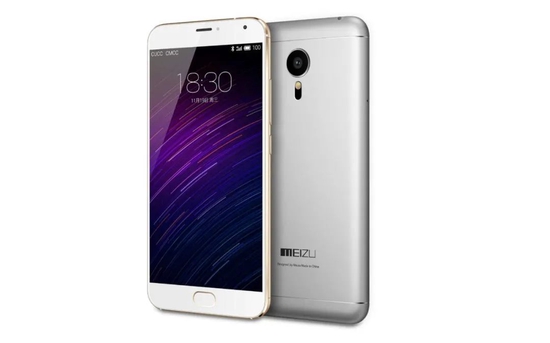 It's officially called the "waist circle" Home button.
From the appearance, this button is very full and occupies a lot of space. Meizu also designed a new interactive mode mBack for it.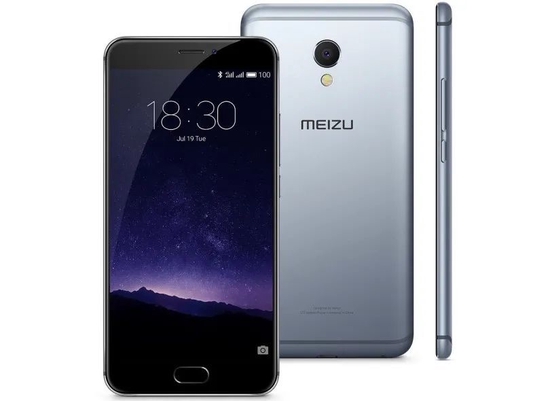 This interaction method is simply "touch back, press back to the main interface", and the Home button also supports fingerprint recognition, which is equivalent to three-in-one.
In the era before full-screen gestures, Tony felt that this was one of the best interaction solutions at the time.
After the Meizu MX series and Flyme became famous, a hot man stood up and founded the sub-brand Meilan.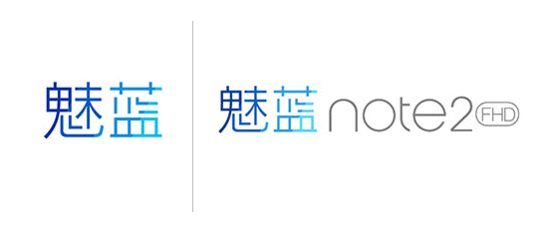 He is Li Nan, former senior vice president of Meizu Technology and president of Meilan.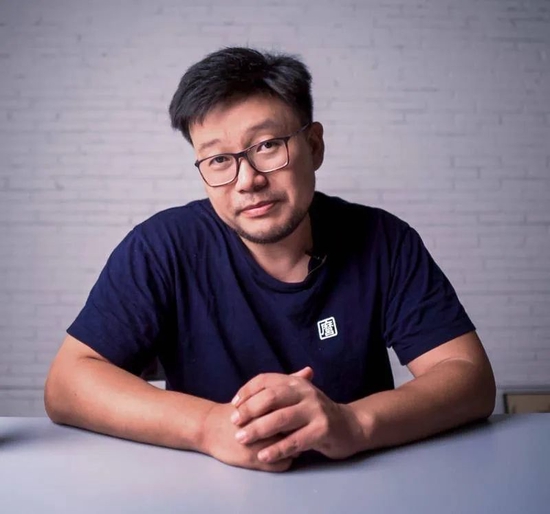 He founded Meilan from scratch, which made Meilan's sales soar like riding a rocket, becoming a "young good product" in the mouths of young people.
Tony still remembers when he first went to college to get a mobile phone card, a contract machine in a telecom business hall, and the first launch of the Meizu Note series.
However, life is like a roller coaster with ups and downs, and the rapidly expanding Meilan has played the sea of ​​​​tactics, resulting in a chaotic product line for a while. . .

At the same time, Meizu's side is like being hit by evil. One step is wrong. For example, because of the conflict with Qualcomm in the past, it was necessary to use Qualcomm's processor for life and death, but MediaTek.
The performance of MediaTek in those days could not be compared with that of the present. At that time, the classic "one core is difficult, nine cores onlookers" stalk was born. . .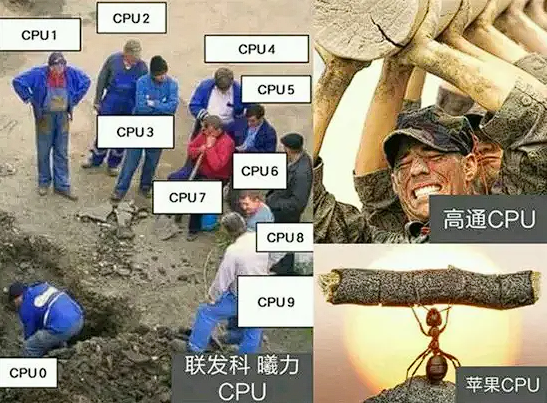 Another thing that was ridiculed by the group back then was the "Smart Window" of the Meizu Pro 7. . .
But this is actually quite speechless. At that time, everyone thought it was stupid to put a small screen on the back of the phone, but now. . .
Instead, the small window on the back has become the iconic design of "Android Light", and many folding screen mobile phones have also begun to play like this.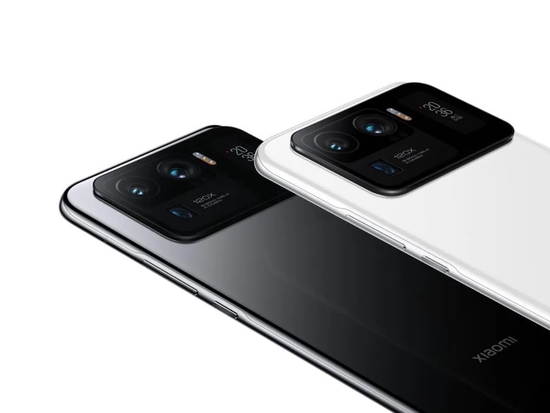 Tony couldn't think of anything other than the wrong time.

In the past few years, it was the time when domestic brands were savagely growing. Huami OV was madly lining up, but Meizu lost the momentum of the M9 and MX series, and stayed away from the mainstream market like a headless fly. . .
The later Meizu digital series, from 15 to 18, failed to generate the same popularity as before, Meizu also slumped, and the market share was won by Redmi.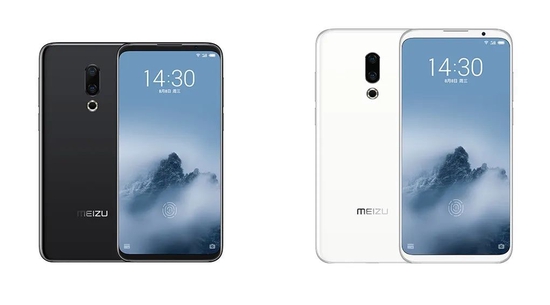 Although Meizu released the 18 series of mobile phones last year, Meizu officially returned after 1269 days, and launched entry-level mobile phones and headphones, but the response was very general. . .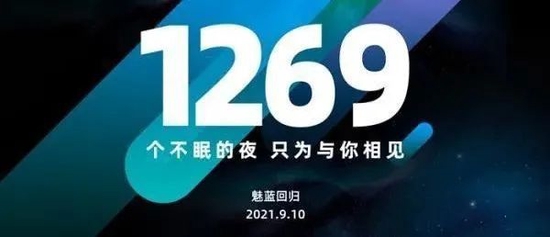 Tony didn't see the MX series and youth good products that year.
But do you think Meizu is going to disappear? Not really, Tony feels that Meizu is now in a very delicate position. . .
If you don't know what Meizu is doing recently, it can be simply summarized as: keyboard, mobile phone case, charger data cable, cultural and creative peripherals, and selling lamps. . .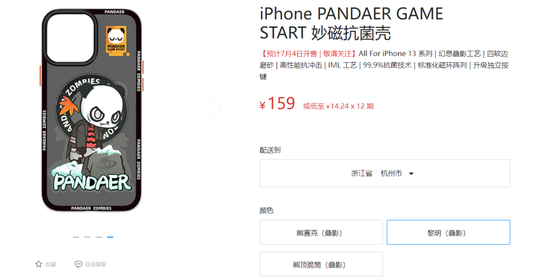 Anyway, Tony's first reaction to seeing these products was: Is Meizu rotten? . .

No one buys a mobile phone anyway, so it's better to do what makes you happy.
Of course, this is just a joke. Tony certainly hopes that Meizu can restore the glory of the MX series.
So far, the story of Zhuhai Xiaochang will come to an end temporarily. I hope this is not a period, but a comma.
And what to do with Geely's future cars, what role Meizu will play, and what to do with Meizu's mobile phones in the future, we don't know what to do with Geely and their arrangements.
If you are an old kerosene, it is estimated that you are at the age of buying a car. If you are not in a hurry to buy a car, you can actually wait, maybe you can wait for the car system designed by Meizu to appear.

If you think about it again, it is not impossible for you to see a car designed by Meizu on Volvo in the future. . .
Of course, this is another story. Anyway, the acquisition is a real hammer.
As for the road behind Meizu, it depends on Geely's internal arrangements.
Written by: Budweiser Editor: Noodles
Pictures, sources:
Google
State Administration for Market Regulation, Tianyancha
Meizu official website, JD.com, Android Authority, B&H
Sina Digital – Meizu official website revised, M9 officially released
Oscarmini – Meizu MX4 Specs Review and Price
Gizmochina – Meizu MX2 Gets Discounted In China To Just ¥699.00 ($112.85) Following Meizu Blue Charm's Launch
Gagadget – On February 24, Meizu will present the Flyme 7 shell: what can we expect from it?JOTRIN – SigmaTel


(Disclaimer: This article only represents the author's point of view and does not represent the position of Sina.com.)

This article is reproduced from: http://finance.sina.com.cn/tech/csj/2022-06-15/doc-imizirau8517486.shtml
This site is for inclusion only, and the copyright belongs to the original author.