Musk Says Twitter Will No Longer Need a Board of Directors
Beijing time on the evening of April 18th, according to reports, Tesla CEO Elon Musk said that if he succeeds in acquiring Twitter, it means that the company will no longer need a board of directors, which is equivalent to saving Twitter about $3 million a year.
Earlier, Gary Black, managing partner of US investment advisory firm The Future Fund LLC, tweeted: "Let me point out something obvious: If Musk takes Twitter private, board members will no longer have jobs. It's a good part-time job, and they [directors] make $250,000 to $300,000 a year."
Black also listed the 2021 salaries of more than a dozen Twitter directors (excluding staff directors such as Twitter co-founder Jack Dorsey and current CEO Parag Agrawal), each ranging from $250,000 to $300,000. between.
In response, Musk replied: "If I successfully acquire Twitter, the salary of board members will be 0, which is equivalent to saving Twitter about $3 million per year." (Source: Sina Technology)

Tesla staff respond to resume production: still in preparation
On April 18, it was reported that Tesla's Shanghai plant will resume production later this Monday after a three-week shutdown.
Tesla did not respond positively to this information, saying that it will actively fight the epidemic and arrange various resumption work in accordance with the requirements of the government. The reporter interviewed the internal staff and replied: "We are still preparing."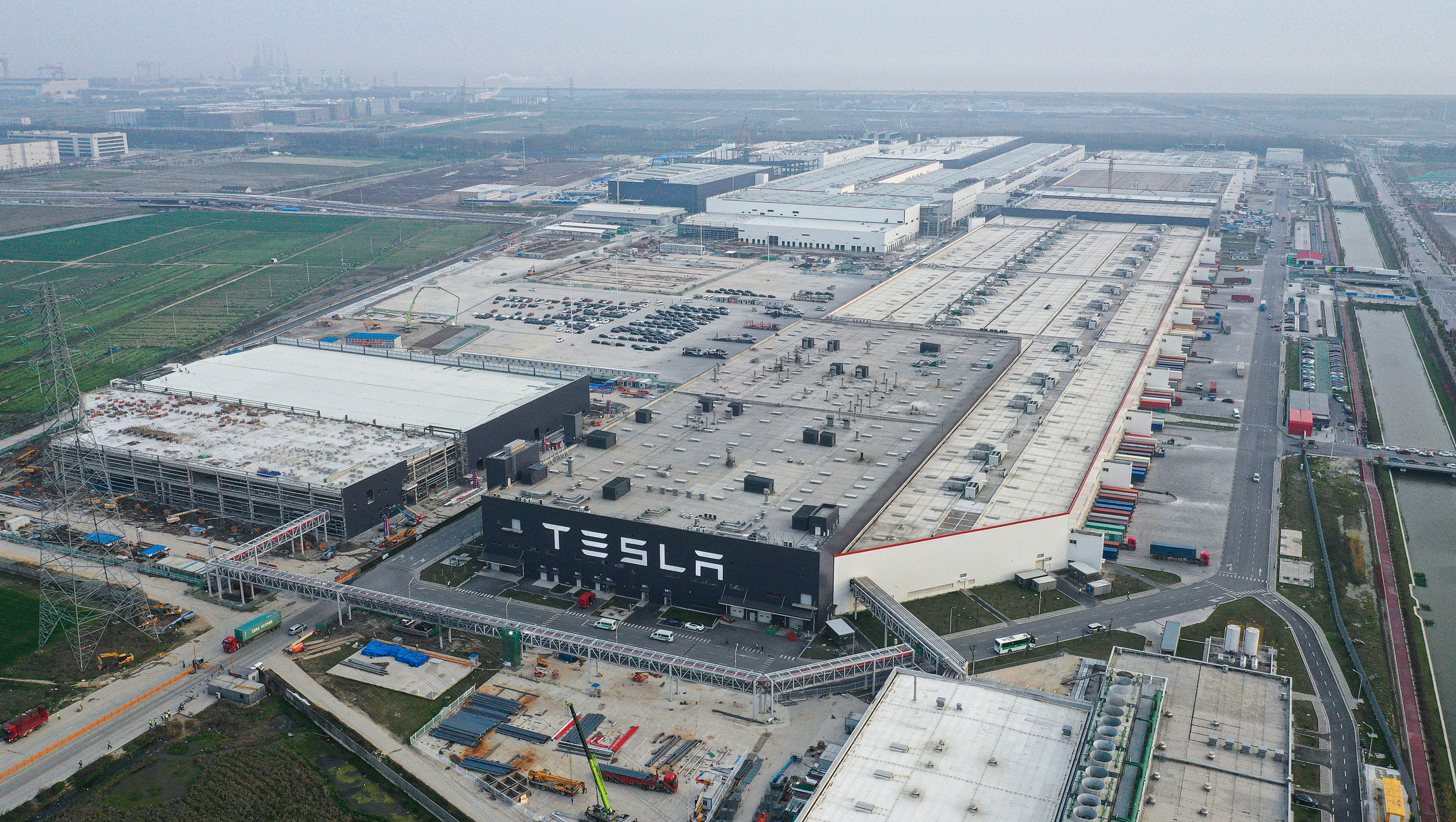 Data shows that in 2021, Tesla's Shanghai plant will deliver 484,000 vehicles, a year-on-year increase of 235%, accounting for 51.7% of Tesla's total global deliveries. Since the outbreak of the Shanghai epidemic, Tesla's Shanghai factory has been shut down several times. It was suspended for two days from March 16 to 17, and again announced a four-day suspension on March 28. Subsequently, due to the impact of epidemic prevention and control, Tesla canceled the production plan from April 1 to April 3. (Source: Interface News)
ByteDance cuts into the large-screen industry chain
On the afternoon of April 18, the reporter learned from Konka's 2022 spring strategic new product online conference that Konka and the original Hammer Technology Smartisan OS team acquired by ByteDance cooperated to develop a large-screen operating system, and newly launched a smart large-screen that can be freely screened. , This is the first time that ByteDance has officially entered the large-screen industry chain.
Zou Wei, head of ByteDance's Smartisan OS, said that TV (TV) is in the C-position (central position) of the family, but it basically does not play a role in the scenarios of home office and children's online classes. Konka has the industry chain resources of smart large screen, and they have operating system experience. (Source: First Finance and Economics)
Station B responded to rumors that the live broadcast department plans to lay off staff as a whole
On April 18, Station B responded urgently to the rumors circulating on the Internet that the live broadcast department will lay off the entire staff, claiming that the gross profit of the live broadcast business has increased for three consecutive years, and it is actively recruiting more than 40 positions. Before that, Fan Xin, CFO of Station B, clearly gave the profit schedule of Station B, and it is expected to achieve a non-GAAP breakeven by 2024. (Source: AI Finance and Economics)

Google Maps opens high-resolution satellite images of Russian military installations
On April 18, the Google Maps service began to provide satellite images of all Russian military and strategic installations at maximum resolution on the 18th. At present, Russia's strategic locations, including various ICBM silos, command posts, secret test sites, etc., can be viewed at a resolution of about 0.5 meters per pixel.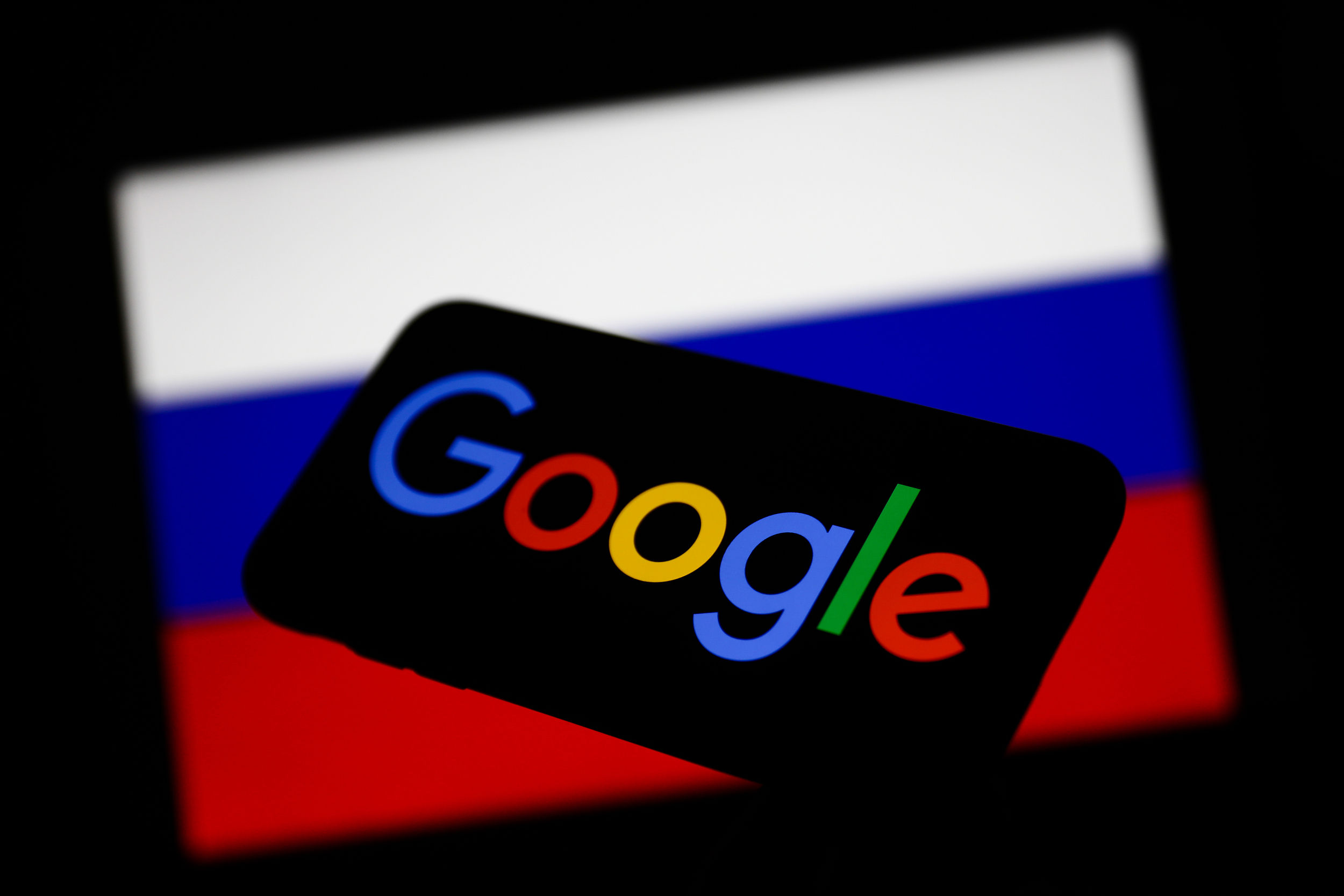 On the 11th local time, the Russian Federal Service for Supervision of Communications, Information Technology and Mass Media asked Google to take swift measures to prevent threats to Russian users in its services and explain the reasons for the incident. (Source: CCTV News, Daily Economic News)
Youku VIP members also get a knife to watch dramas
Recently, "My Name is Zhao Dijia" was broadcast on Youku, and some consumers complained that after purchasing VIP members on Youku video, on the basis of VIP members' first viewing, they still need to invite 5 friends to unlock the latest two episodes. It is worth mentioning that the invited helpers can only successfully help once during the event. In other words, watching each episode in advance requires inviting different friends to help. Some users bluntly said that members have to find friends to "cut a knife" while watching the drama.
In this regard, Youku's official customer service told reporters that the "Invite Friends to Help" event is limited to episodes 23 and 24, and other episodes have not yet launched corresponding activities. (Source: Consumer Reports)
CATL EVOGO battery swap service officially launched in Xiamen
On the afternoon of April 18, according to the official WeChat account of Ningde Times, the Ningde Times EVOGO battery swap service was officially launched in Xiamen, and Xiamen became the first small green ring city.
It is reported that the first batch of 4 quick-change stations to start services are distributed in Siming District, Huli District and Haicang District of Xiamen. It is expected that by the end of this year, the construction of 30 quick-change stations will be completed in Xiamen. At that time, there will be 1 express exchange station within every 3 kilometers of service radius on Xiamen Island.
At present, the minimum monthly rental price of chocolate power exchange blocks is 399 yuan/block, and the rental price will be dynamically adjusted according to the different usage conditions of users. The service price of the quick-change station is the same as that of the quick charge, and will be dynamically adjusted according to factors such as the station location and time period. (Source: cnBeta)

The iPhone 14 Pro will still use the Lightning port
Apple will reportedly continue to use the 10-year-old Lightning port on its flagship iPhone 14 Pro until it moves to a portless, all-wireless design for iPhones that transmit data via MagSafe. At present, the transmission speed of Lightning is only the level of USB2.0, which is far less than the level of USB3.0.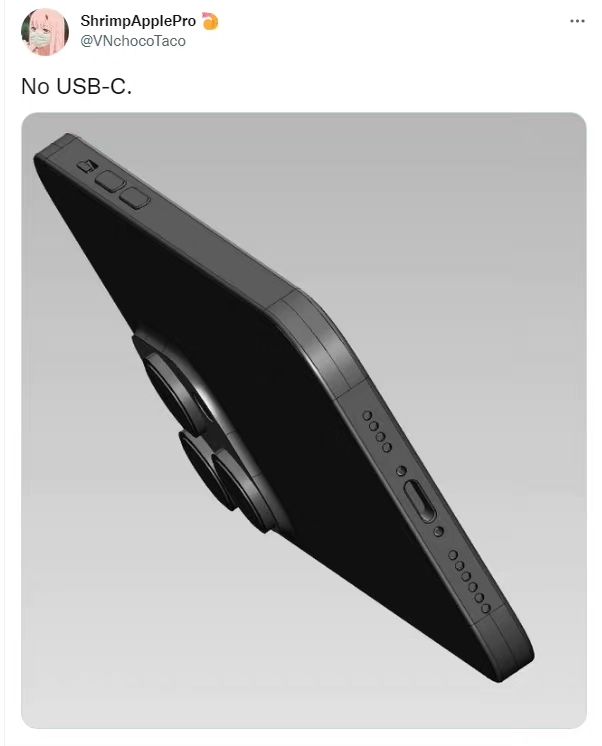 However, the iPhone 13 Pro has entered the ProRes era. The capacity of a ProRes 4K video shot for 1 minute can reach 6GB. If it reaches 60GB in 10 minutes, it is a bit slow to transfer files to the computer with the current Lightning. According to reports, Apple is developing a USB 3.0 speed version of the Lightning connector for the iPhone 14 Pro to improve the transmission speed of the iPhone 14 Pro. (Source: Webmaster's Home)
Google Ads Alipay payment function officially launched
According to Google China's official account "Google Marketing Business School", Google Ads officially launched the Alipay payment function, whether it is a personal account or a company account, Alipay can now be used to pay. Currently, only RMB settlement is supported, and USD and other currencies are not supported.
Google Ads is an advertising service product developed by Google in which advertisers can bid to display products, services or videos, etc. to web users. It can show ads in Google search results, as well as non-search sites, mobile apps, and YouTube videos.
The official process announced, Chinese merchants can now open the newly launched Google Ads Alipay payment function in just a few simple steps. (Source: IT House)

Chinese space station to be built this year
On April 17, the State Council Information Office held a press conference to introduce the progress of the construction of the Chinese space station.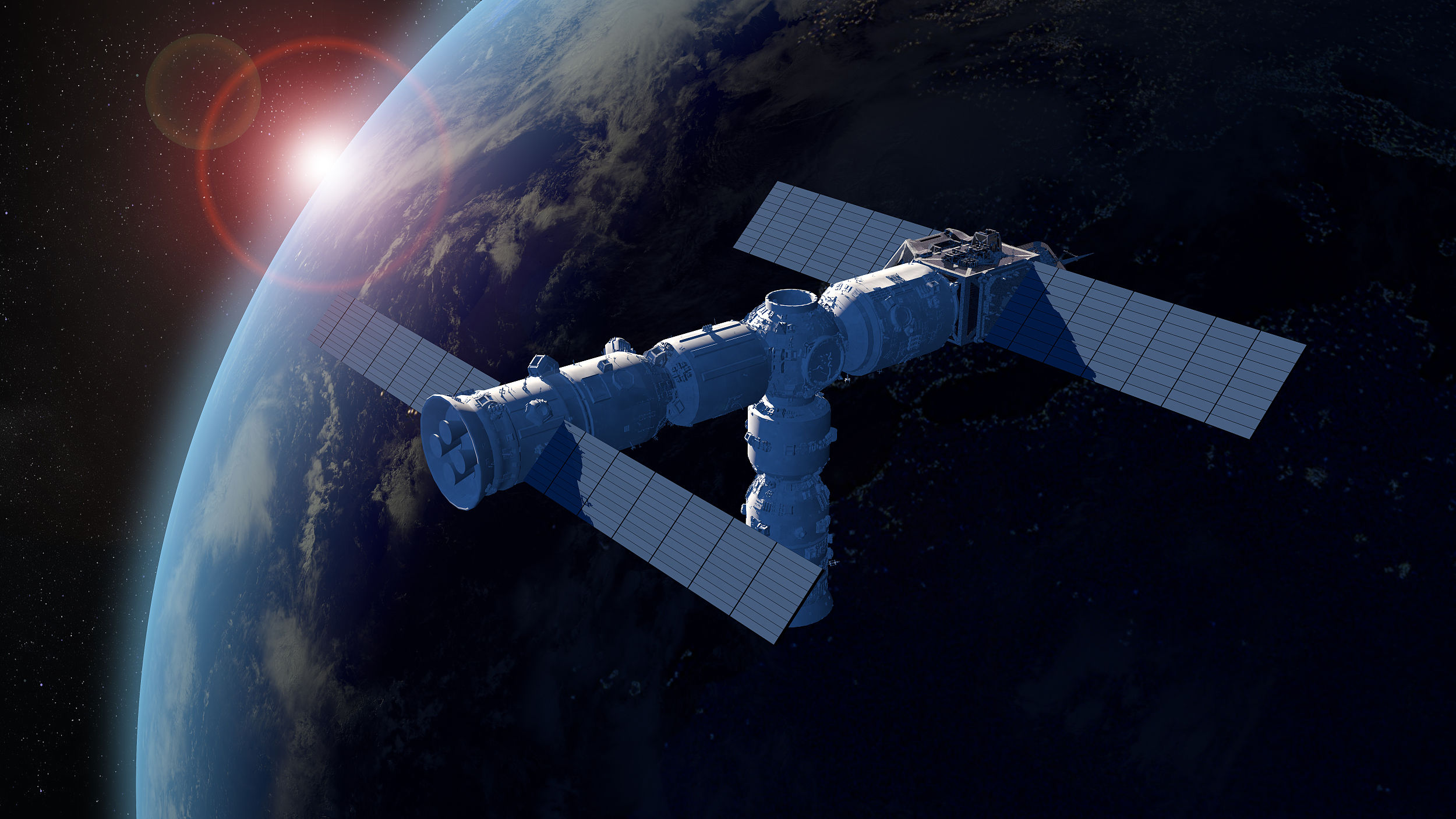 At the press conference, Hao Chun, director of the China Manned Space Engineering Office, said that according to the mission plan, six missions will be carried out in 2022 to complete the orbital construction of my country's space station. The 6 missions are: the launch of the Tianzhou-4 cargo spacecraft in May; the launch of the Shenzhou-14 manned spacecraft in June, with 3 astronauts stationed in the core module and staying in orbit for 6 months; the launch of the space station Wentian experiment in July It will dock with the Tianhe core module; in October, the Mengtian experimental module will be launched to dock with the core module, and then the three modules of the space station will form a "T" basic configuration to complete the orbital construction of the Chinese space station; then the Tianzhou-5 cargo spacecraft will be launched With the Shenzhou 15 manned spacecraft, the Shenzhou 15 flight crew consists of 3 astronauts. After rotating in orbit with the Shenzhou 14 astronauts, they will stay in orbit for 6 months. (Source: The Paper)
This article is reproduced from: https://www.geekpark.net/news/301057
This site is for inclusion only, and the copyright belongs to the original author.