HowNet was investigated for suspected monopolistic behavior, and responded that it would conduct a comprehensive self-examination and complete rectification
According to the State Administration for Market Regulation on May 13, the State Administration for Market Regulation recently filed an investigation into CNKI's suspected monopolistic behavior based on previous inspections.
In response, Tongfang Co., Ltd., the parent company of CNKI, responded with an announcement saying that CNKI Beijing, a wholly-owned subsidiary, and CNKI Digital Publishing, a wholly-owned subsidiary, received the State Administration for Market Regulation "State Administration for Market Regulation" on May 13, 2022. The State Administration for Market Regulation will start an anti-monopoly investigation on CNKI Beijing and CNKI Digital Publishing on May 13, 2022. The company will firmly support and fully cooperate with the above investigation. (Source: State Administration for Market Regulation, CNKI)

Twitter plummeted 26% before the market, Musk said that the acquisition deal was on hold, but still committed to the acquisition
On May 13, Musk said the acquisition of Twitter was on hold because of less than 5% of fake accounts on Twitter, and he was waiting for more details to prove the matter.
However, about half an hour later, or in response to external disputes, Musk added under the tweet, "Still working on acquiring Twitter." Reuters reported on May 2 that Twitter estimated that it would be in the first quarter in the first quarter. Fake or spam accounts account for less than 5% of monetizable daily active users.
Perhaps affected by this news, Twitter's US stock market fell by more than 26% before the market. As of the close on the 13th, Twitter's quotation was US$45.08 per share, with a total market value of US$34.449 billion, which was nearly US$10 billion from the purchase price of US$44 billion at that time.
Peter Schiff, a well-known gold bull and chief economist at Euro Pacific Capital, commented on Musk's tweet, "Looks like I've always been right. You never really intended to buy Twitter. You've been bluffing. After posting this How many Twitter stocks did you sell before the announcement?" (Source: The Paper)
Google hardware director: AR glasses are still developing "ambient computing" is the future goal
Rick Osterloh, Google's head of hardware, said in an interview a few days ago that "ambient computing" is Google's future goal and vision.
At the 2022 Google I/O developer conference, Google released new augmented reality (AR) smart glasses that support the Google Translate service.
Google has previously released Google Glass, which can connect to the Internet, but the project ultimately failed. In the 10 years since it launched the device, most of Google's hardware products in this space have been more traditional smartphones, laptops, and home smart speakers. While Meta and Snap have previously released sleeker augmented reality glasses, Apple is also working on them. (Source: NetEase Technology)
Apple says most users choose to turn off personalized ads
Starting with iOS 15 and iPadOS 15, Apple introduced a new Personalized Ads toggle during setup, making it easier for users to turn off personalized ads in Apple apps like the App Store, Apple News, and Stocks.
Apple cited internal data showing that in the first quarter of 2022, 78% of iOS 15 and iPadOS 15 searches on the App Store came from devices in all countries where personalized ads are turned off and where Apple's Search Ads business is available.
Apple emphasizes that advertisers can reach interested users without having to apply audience targeting to their search results campaigns. In the first quarter of 2022, Apple's internal data shows that across all countries and regions where Search Ads is used, the average conversion rate of Search Ads enabling personalized ads for iOS 15 users is 62.1%, while the average conversion rate for iOS 15 users disabling personalized ads is 62.1%. The conversion rate was 62.5%. (Source: Webmaster's Home)

Is the Metaverse going to cool down? Meta to cut hardware division
On May 13, Ming-Chi Kuo analyzed the layoff plan of Facebook parent company Meta on May 12, local time, saying that Meta's cuts to its hardware department may slow down the growth of the electronics industry and have an impact on the development of the Metaverse industry.
On May 12, Reuters' official website issued an article saying that Facebook's parent company Meta Platforms Inc is preparing to cut Reality Labs, the core division of its metaverse strategy, which is the core division of the company's renewed focus on hardware products and "Metaverse" strategy, a spokesman said. People have confirmed the above statement.
Ming-Chi Kuo believes that Meta will reduce subsidies for hardware development in the future, and investment in head-mounted displays (HMDs) will also be affected. (Source: Phoenix Network Technology)
The fourth rocket launch of my country's private rocket "Hyperbolic No. 1" failed, and it has failed three times in a row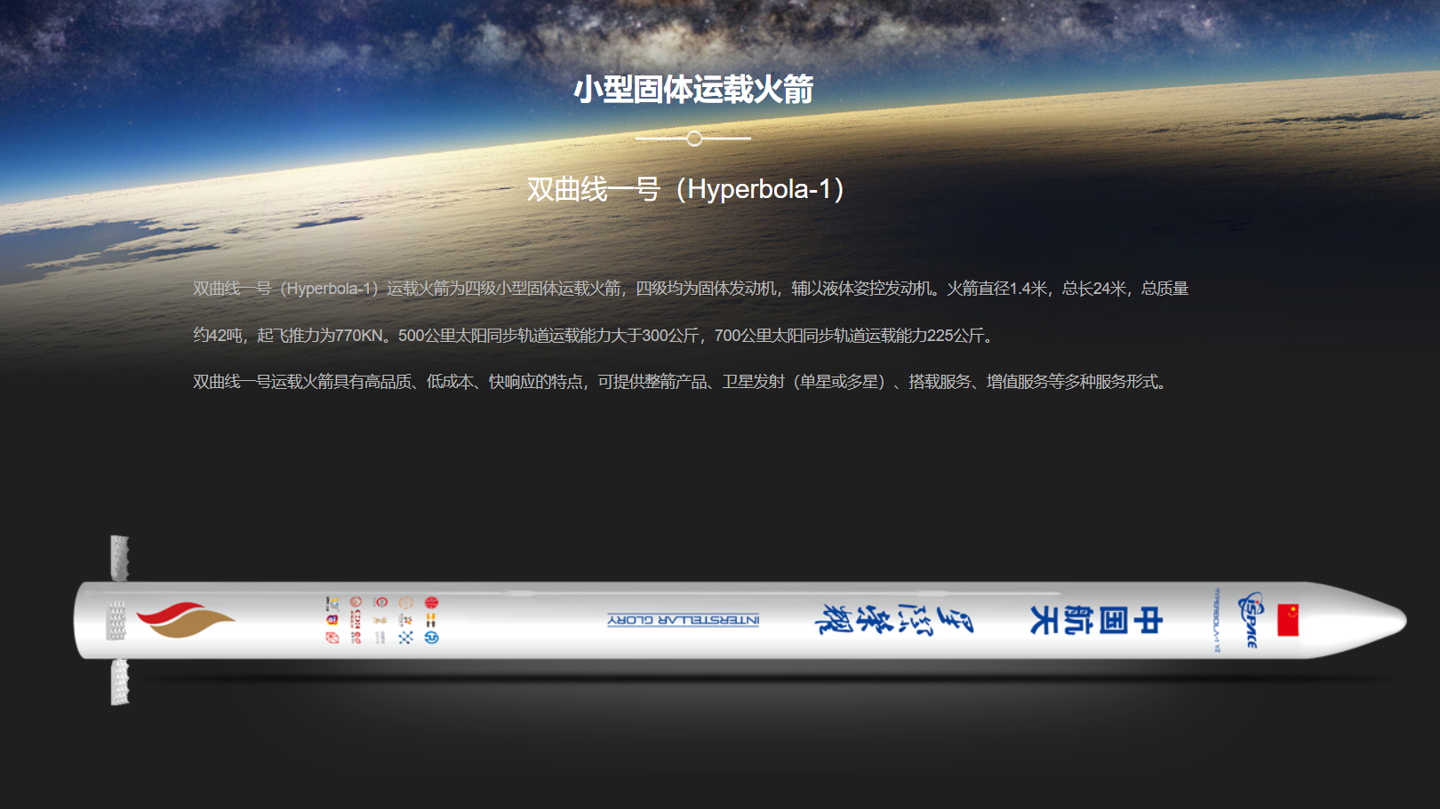 At 15:09 on May 13, the 4th private commercial launch vehicle of the Hyperbola-1 was ignited at the Jiuquan Satellite Launch Center in my country. The rocket flew abnormally and the launch mission failed. The specific reasons are under further analysis and investigation.
The Hyperbola-1 launch vehicle was designed and developed by Beijing Interstellar Glory Technology Co., Ltd., a private aerospace company in China. It is a small-scale, four-stage solid commercial launch vehicle using vertical thermal launch. The rocket has a diameter of 1.4 meters, a total length of 24 meters, and a total mass of about 42 tons, takeoff thrust is 770KN. The 500-kilometer sun-synchronous orbit has a carrying capacity of more than 300 kilograms, and the 700-kilometer sun-synchronous orbit has a carrying capacity of 225 kilograms.
The fourth rocket launch of my country's private rocket "Hyperbolic No. 1" failed, and it has failed three times in a row (Source: Xinhua News Agency, IT House)

iPhone 14 full film exposure: extremely narrow frame, two earpieces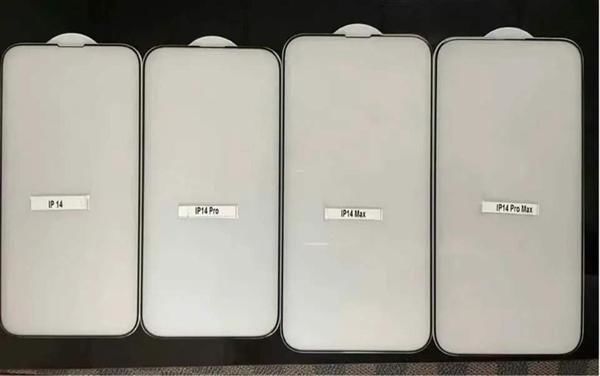 According to previous reports, Apple will continue to hold a fall new product launch in September this year, when the new iPhone 14 series will officially meet with you.
According to the latest film spy photos posted by overseas whistleblowers, the new iPhone 14 series will still contain 4 models, but the mini version of the small screen has been completely abandoned. Replaced by the iPhone 14 Max with a 6.7-inch screen. Among them, the iPhone 14 and iPhone 14 Max will continue to continue the Liu Haiping design, and do not support high refresh rate, still a low refresh rate of 60Hz, while the two Pro versions will use a unique "exclamation mark" hole-digging screen and support 120Hz LTPO adaptive refresh rate.
In addition, it is likely that prices will also be raised uniformly, with the iPhone 14 base model likely to be priced at $799, the iPhone 14 Max at $899, while the iPhone 14 Pro and Pro Max are expected to be priced at $1,099 and $1,199, respectively. (Source: TechWeb)
Ming-Chi Kuo: New Apple TV coming in the second half of 2022, possibly lower prices
Well-known analyst Ming-Chi Kuo said that Apple plans to launch a new version of Apple TV in the second half of 2022. In a tweet today, Ming-Chi Kuo said that the new Apple TV will have an improved cost structure, suggesting that the device could have a lower price tag compared to other streaming players like Google's Chromecast line, Amazon's Fire TV line and The Roku series is more competitive.
Released in April 2021, the current-generation Apple TV 4K model is priced at $179 for the 32GB storage capacity version and $199 for the 64GB model, while the previous-generation Apple TV HD still costs $149 with 32GB of built-in storage.
Apple TV+ is already available on platforms like Fire TV and Roku, but the more competitively priced Apple TV model could still spur sales of the device and help attract more subscribers for the streaming service, which shares ties with Netflix and Disney+ wait for companies to compete directly. (Source: cnBeta)
Scientists grow plants in lunar soil for the first time
Recently, the field of lunar agriculture has taken a big step, as scientists report the first time ever that plants have been grown in lunar soil.
Scientists have previously successfully sprouted plants in simulated lunar soil in the Arizona desert. In 2019, China's Chang'e-4 probe sprouted its first-ever seeds in a miniature biosphere on the lunar surface — although they died less than 24 hours later.
The latest breakthrough comes from research led by Anna-Lisa Paul and Rob Ferl of the University of Florida. In the experiment, the scientists sowed Arabidopsis seeds in lunar soil, and the same seeds were planted in simulated lunar soil, simulated Martian soil, and soil from extreme environments on Earth as control experiments. Despite the skepticism of scientists beforehand, nearly all lunar soil has grown sprouting plants. (Source: cnBeta)
This article is reproduced from: https://www.geekpark.net/news/302188
This site is for inclusion only, and the copyright belongs to the original author.