On May 5th, on Snowball, I posted the Q1 performance growth rate of the key targets of the liquor industry, as shown in the figure:

Let's take a look at the agency's expectations for some liquor companies' interim reports for your reference. It can be clearly seen that Kweichow Moutai Zhongbao is expected to achieve a net profit of 30.32 billion, with a growth rate of 23%, a substantial increase compared to the 9% growth rate in the same period last year.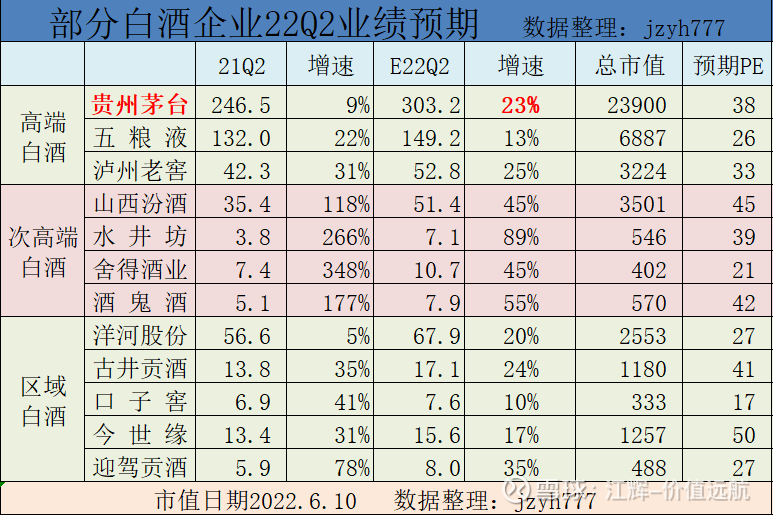 Why is the expected growth rate of Maotai Zhongbao so high? Let's first review the article on May 4, "Moutai's Another Tool to Improve Net Profit". Since 2018, Moutai has been reducing Moutai distributors, increasing the proportion of direct sales, and promoting online sales. This year, iMoutai was launched. APP, these measures have directly increased Maotai's net profit.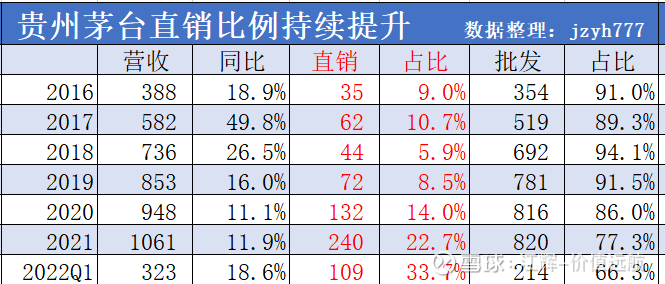 The chart below shows you the various ways to increase your net profit. You may wish to review the "5 Ways to Build a Competitive Advantage" again to see which of them Moutai fits.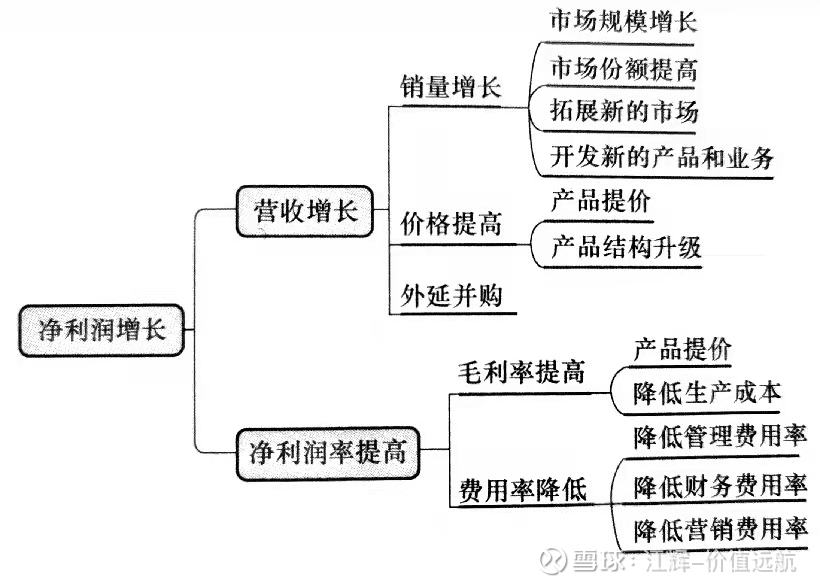 Why is the performance of high-end wine companies getting better and better, and why is high-end liquor becoming more and more concentrated? Quoting a point mentioned by former Hillhouse Capital Li Yue, especially the table culture he mentioned, this is in line with the drinking of Chinese people cultural.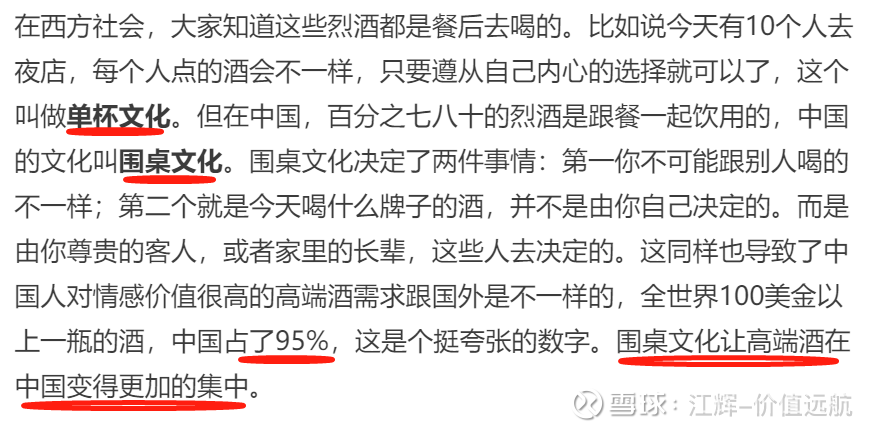 As far as the entire liquor industry is concerned, it has also entered a period of industry shrinking development, or a period of rolling growth , but high-end liquor led by Moutai has shown the characteristics of counter-industry cyclical growth. This is related to more and more Chinese people's money bags are getting more and more bulging (consumption upgrade), and it is related to the consumption fashion of "drink less and drink better". In this case, it highlights the fact that high-end liquor is a scarce resource as a whole. (Let's sit down and comment on Maotai's 2021 annual report.)
@Today's topic $Kweichow Moutai(SH600519)$ $Luzhou Laojiao(SZ000568)$ $Wuliangye(SZ000858)$
This topic has 1 discussion in Snowball, click to view.
Snowball is an investor's social network, and smart investors are here.
Click to download Snowball mobile client http://xueqiu.com/xz ]]>
This article is reproduced from: http://xueqiu.com/1762210207/222346863
This site is for inclusion only, and the copyright belongs to the original author.